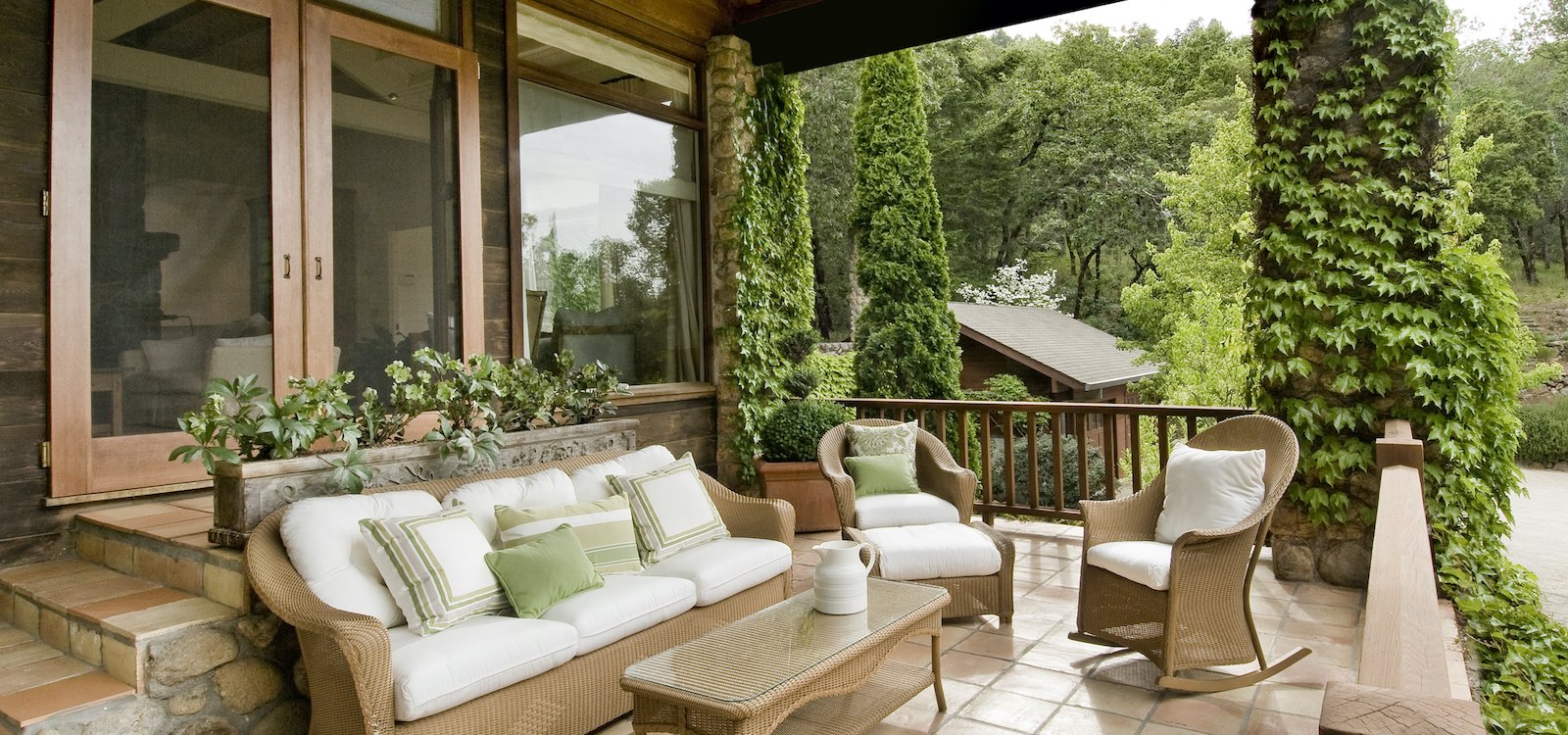 If you have any kind of outdoor space, patio doors are a fabulous way to make the most of it. Wide patio doors let in light and open up your interior space, making it feel roomier. Patios also fuse the outdoors with the indoors and allow you to benefit from the best of both worlds.
However, like most aspects of your home, patio doors are vulnerable to wear and tear. This means that at some point, you're going to have to replace them. But how do you know when to do this? And how do you go about it?
Replacing your patio doors correctly is vital. They're such a large statement piece in your home, you need to ensure they look stunning and work perfectly. If done incorrectly, they can become an eyesore and a costly mistake. To avoid these problems, this ultimate guide will help you get the best out of your home sliding doors.
When and How Should Patio Doors Be Replaced?
Before we answer this question, we need to break things down. Replacing patio doors takes careful consideration and should not be rushed. This is especially true if they are to be the focal point of a room.
There are endless styles and types of patio doors. Take the time to understand what will work for your space. Most importantly, get them professionally installed. However, before you do all that, determine if your doors actually need replacing.
What Are the Signs That It's Time to Replace the Door?
Any door that's visibly and obviously broken should be replaced. If you're dramatically changing the décor in your home, you may also want to consider replacing the exterior patio doors to fit in with the new theme. Even if you're not changing up the décor, doors that look tired will bring down the aesthetic of a room.
Having Difficulty Opening and Closing Patio Doors?
One major reason to replace sliding glass doors is that you have trouble opening or closing them. They're not fit for purpose if you can't get in or out via the doorway. Most crucially, this type of problem poses a security risk. Would-be thieves look for vulnerabilities like broken doors as it makes their job so much easier.
Are Drafts Coming In Through Your Patio Doors?
Drafts are another big problem. Energy bills are high enough as it is without having to use extra power to counteract the drafts caused by leaky doors. A well-insulated home is far cheaper to heat or keep cool, so it's in your interest to ensure your doors and windows aren't creating a draft issue.
Infiltration of Condensation in Patio Doors
It doesn't look good when condensation forms in-between the panes of glass in your patio doors. Furthermore, the moisture can cause wood to rot and mold to form. While infiltration may not cause any immediate security or safety issues, it will only get worse over time and could become a major problem.
When Should I Replace my Patio Door?
If you're experiencing any of the main problems highlighted above, then you need to get your patio doors replaced asap. It will cost more upfront but can save you money in the long run, particularly if it saves you money on your energy bills or prevents a break-in.
If there is no urgent concern over replacing your doors and you're swapping them out for aesthetic reasons, you may want to wait for the warmer months before you start the project. Replacing a gliding door means there will be a period where your home is open to the elements, so it's wise to do it in agreeable weather – fortunately, that's pretty darn often in San Diego!
What is the Average Lifespan of a Patio Door?
It may surprise you to learn that with appropriate care and maintenance, your patio doors can have a lifespan of up to 30 years. Of course, the higher the quality of the door, the longer it will last too, but more types of patio doors have a decent lifespan making them a great investment.
To prolong the life of your patio doors, do the following;
Lightly clean on a regular basis.

Keep the track clear of dirt and debris – try some compressed air to get in the nooks and crannies.

Regularly lubricate the track to ensure the doors open smoothly.

Pay attention to what you keep outside near the doors. Ensure nothing can blow into and damage the glass, such as tree branches.

If the doors are not in use, make sure to open and close them every now and then, so they don't get stuck.
Factors That Affect How Long a Patio Door Will Last
Of course, the lifespan of your patio doors can be significantly reduced if you don't take care of them, but there are other factors at play too. Before you choose what type of patio door to install, consider how often the doors will be used and the environment they'll be in.
Usage
How often will the doors be in use? On a daily, weekly, or even monthly basis? Daily use will require durable, long-lasting materials. Doors that only receive occasional use could be made of more delicate or ornate materials.
Climate
The heat or cold plays a role in the longevity of your doors too. For example, uPVC is cost-effective but not particularly suited to hot environments, given that they expand so much in the heat. Vinyl and fiberglass are much better choices for extreme elements as they can easily withstand temperature fluctuations.  In San Diego, many locations may be affected by salt air – keep this in mind if you're considering new patio doors.
Installation
Proper installation will significantly increase the lifespan of your sliding doors. While it can be tempting to install them yourself to save a few dollars, you can never be sure if they've been installed correctly. Pay for professionals. You'll pay more upfront, but you'll save yourself trouble later down the line.
Will Patio Door Replacement Increase Home Value?
Upgrading most things in the home will increase their value. Patio doors are no exception. Homebuyers look for stylish, energy-efficient fittings and lots of natural light. New deck sliding doors will tick all of those boxes, so they are worth replacing if you plan to sell your home soon.
What Should you Keep in Mind if you Decide to Replace Your Patio Doors?
Usage is just one element that you should factor into your choice of patio door. Think about what you want to get out of them. Are you going for function over style or the other way around? Is energy efficiency at the top of your list, or are you more concerned about how much you spend on them?
Style of Décor
When it comes to picking your patio doors, there are no shortages of sliding glass door styles. Consider the interior and the exterior of your home when browsing styles to ensure the doors look great on both sides. Modern, contemporary homes will benefit from matching styles. Period homes will look best if you opt for a style that fits in with the decade in which your home was built.
If you're looking to invite in light and open up a space, go for large glass panes and light-colored frames. More ornate styles can have detailed glass panels and darker frames.
Materials
You've got a wide range of materials to choose from too. Most materials can be adapted to fit any style. Go for the one that suits your needs the most:
Wood: An expensive option but the real deal and looks beautiful. Not the most energy-efficient. Exterior wood sliding doors are perfect for traditional styles.

Steel: Easy to maintain and energy-efficient. Less expensive than wood. Vulnerable to scratches and dents. Steel gets hot and cold to the touch depending on the weather.

Aluminum: Offers cost-effectiveness, energy-efficiency, and light. It is easily dented, though. Damage can cause big issues.

Vinyl: Cheap, energy-efficient, and durable. It can withstand temperature changes but is more flammable than other materials.

Fiberglass: Economical, durable, and energy-efficient. It can perfectly mimic the look and feel of wood without the high price point.
Type of Glass
Not all glass is made the same. You can pick from a range of options to suit different needs and climates.
Tempered glass: Strengthened glass that breaks into little pieces when smashed. Good for homes with kids and animals. Most glass for sliding doors is tempered for safety reasons.

Reflective glass: Great for deflecting heat in hot climates

Triple glazed: An extra layer of glass increases energy efficiency and noise control. Excellent for colder climates and loud, urban areas.

Patterned glass: Beautiful and decorative, ideal for period homes.

Frosted glass: If privacy is important, you may opt for frosted glass. Particularly good if the area is overlooked by neighbors or passers-by.
Budget
Ultimately, your budget will determine your options. We would always recommend getting the highest quality within your budget. Spend more now and pay less later. This is important if you don't want to be replacing your patio doors regularly.
How Long Does it Take to Replace Patio Doors?
Replacing doors is a quick job and can generally be completed within a day. Simple jobs may only take a few hours. It gets complicated if you want to widen the doorway, however, as this involves structural work. Therefore it could take several days to a week for this kind of job.
To make the installation go more quickly, clear the area of obstacles beforehand. Create plenty of space for the work to be carried out.
Can I Replace Patio Doors Myself?
Sure. Like anything, you can always attempt to do it yourself. However, without the proper expertise, you cannot always be sure you're doing it properly. Also, patio doors can be really heavy, so it can be dangerous to do it alone.
We recommend calling in professionals to get the job done right and safely. The installation will generally come with a guarantee, too, so if something goes wrong, you won't be out of pocket trying to put it right.
How to Find a Qualified Contractor to Replace Your Patio Doors
You can look online and browse websites to view the company's credentials and customer testimonials. A good company will list their qualifications, years of experience, and anything else to qualify them as experts.
If your patio door replacement is part of a larger remodel, talk to your contractors. They will generally be able to recommend someone.  Of course, if you're in the greater San Diego metro area, we'd love for you to Contact Us.
Where to Find a Local Patio Door Installation Company
Word of mouth is one of the best ways to find reputable patio door companies. Talk to your neighbors and see if there's anyone they recommend. Yelp and Google are also great places to look up local businesses. Check out customer reviews to learn more about how each company does business.
How to Get a Patio Door Replacement Quote
Any patio door company worth their salt will offer a free no-obligation quote. All you need to do is contact them to find out the price. Make sure you have a good idea of what you want before contacting them, as this allows them to be as accurate as possible with the pricing.
Contact more than one company for a quote. We recommend a minimum of three. This will give you a good idea of what a reasonable price is and show you if anyone is trying to rip you off.
Note that the cheapest option is not always best. Pick the company that makes you feel most comfortable and confident, even if they're not offering the lowest prices.  Again, feel free to get in touch with us here at Milan Design + Build and we'll be happy to answer any questions you have.
Patio doors are functional AND stunning. We hope we've inspired you to take the plunge and get yourself some beautiful new doors. They can transform how your home looks and how it feels.