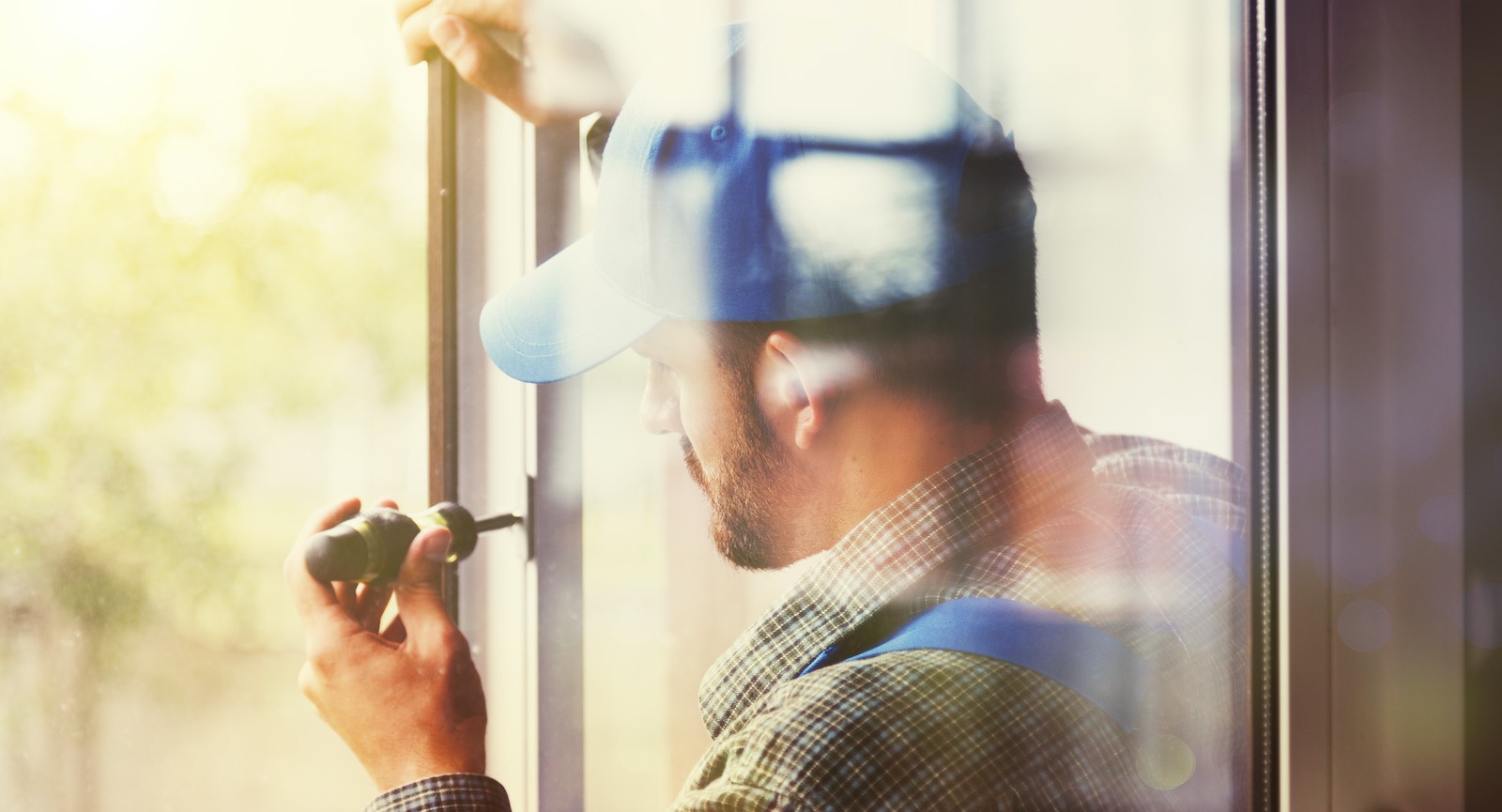 If you've just spent a winter dealing with inefficient windows that let in cold air, you're probably thinking it's time to replace them. Spring weather often turns our thinking to home improvements, and it's easy to see why.
Warm (but not too warm) weather and an enthusiasm for the year ahead increases our motivation to "get stuff done." While spring is a fabulous season for window replacements, it's a little-known fact that they can be replaced any time of the year.
Each season has its advantages and disadvantages so let's take a closer look at each one to see what time of year is best for your own window replacement.
Spring and Summer Window Replacements
Most people opt for spring or summer window replacements. Spring is the most popular choice since it's not yet too hot to work outside. However, despite the upsides, there are also several disadvantages to this time of year.
The Benefits of Installing a Window in the Spring and Summer
Warmer weather is advantageous if you're replacing many windows in the home at once. This is because you're going to be dealing with multiple gaps in the home for a day or two. Warm, pleasant weather isn't going to send in freezing drafts while the work is going on.
Other benefits are that it's far easier to work outside when it's warm. Therefore, the job will likely be done and dusted in a quicker time frame than if you were having to deal with adverse weather.
The Disadvantages of Window Installation in Spring and Summer
Many people forget that it can rain a lot during spring. This can cause delays to the work as you can't have your home exposed to wet weather.
Despite this, spring is the most popular time of year for window replacement. The disadvantage this brings is the unavailability of contractors to do the work. You could end up waiting a long time for your turn, or prices may rise because of demand.
Summer brings the extreme heat, which is just as unpleasant as the extreme cold, so you don't want it in your home. If you live in an area that has problems with mosquitoes and other unpleasant insects that come out in the heat, you'll find they'll take the opportunity to invade while your home is exposed.
Fall and Winter Window Replacement
People often shun the thought of having their home exposed in the colder months. Despite this, fall and winter can also be a great time to replace your windows though there are, of course, some downsides too.
The Advantages of Fall and Winter Window Replacements
Early fall is a great time of year because it's often dry and still an agreeable temperature. Therefore, you can have your windows replaced without having to suffer cold weather problems. An extra bonus is that contractors are often far more available during fall than during spring and summer. You're far less likely to experience a delay, and you may even be able to cut a better deal.
For winter installations, we're going to let you in on a secret. Window contractors know how to do their job while causing minimum inconvenience to you. When it's cold, they'll counteract this hurdle by replacing one window at a time. They can also put in draft exclusion measures like temporary zip walls to keep the icy air at bay.
The winter months are the quietest time for contractors, so they'll likely be available immediately and they may offer a better price compared to the busy months.
The Disadvantages of Fall and Winter Window Installations
Obviously, the cold is the main disadvantage. While contractors are usually fine to work in cold conditions, extreme weather can severely delay the work. It is not practical or safe to carry out window replacements in heavy rain, blizzards, and high winds.
In Summary
To help you with your decision of when to get your windows replaced, we have summarized the key points of each time of year:
Spring/summer window installations:
Pros
Warmer, more pleasant weather
Work is completed quicker
Best for replacing many or all windows at once
Cons
You may have trouble finding an available contractor
Too much heat and unwanted insects can be an issue
You'll probably pay full price for the job
Fall/winter window installations:
Pros
Contractors more available
Can get a better discount
Not too cold in the fall
Cons
Extreme cold and weather more likely
Jobs take longer in bad weather
Better for smaller jobs, not complete window replacements
Which Time of Year is Best for You?
Some things can't wait. If you break a window in the middle of winter, you'll want to get that replaced right away before it causes more significant problems. For bigger jobs and planned replacements, it's ultimately up to you and what you're willing to put up with.
Consider your personal circumstances and when a window replacement would be most convenient. For example, if you have the opportunity to go on vacation in the winter, this could be the perfect opportunity to get the windows replaced while you're away.
Which Window Contractor is Best?
When choosing a contractor to replace your windows, ask lots of questions. You want to be certain you're picking a contractor that's reliable and reputable.
Ask for testimonials, reviews, and examples of past work
Inquire how they will protect your house against the elements while work goes on
Request proof of any certifications and qualifications
Ask about work and materials guarantees
Go with your gut. If you have a good rapport and feel comfortable with the contractor, they're likely right for you. If something seems off, don't hire them.
With careful planning, window replacement can take place any time of the year. Hopefully, this has opened up a world of possibilities for you and your home!