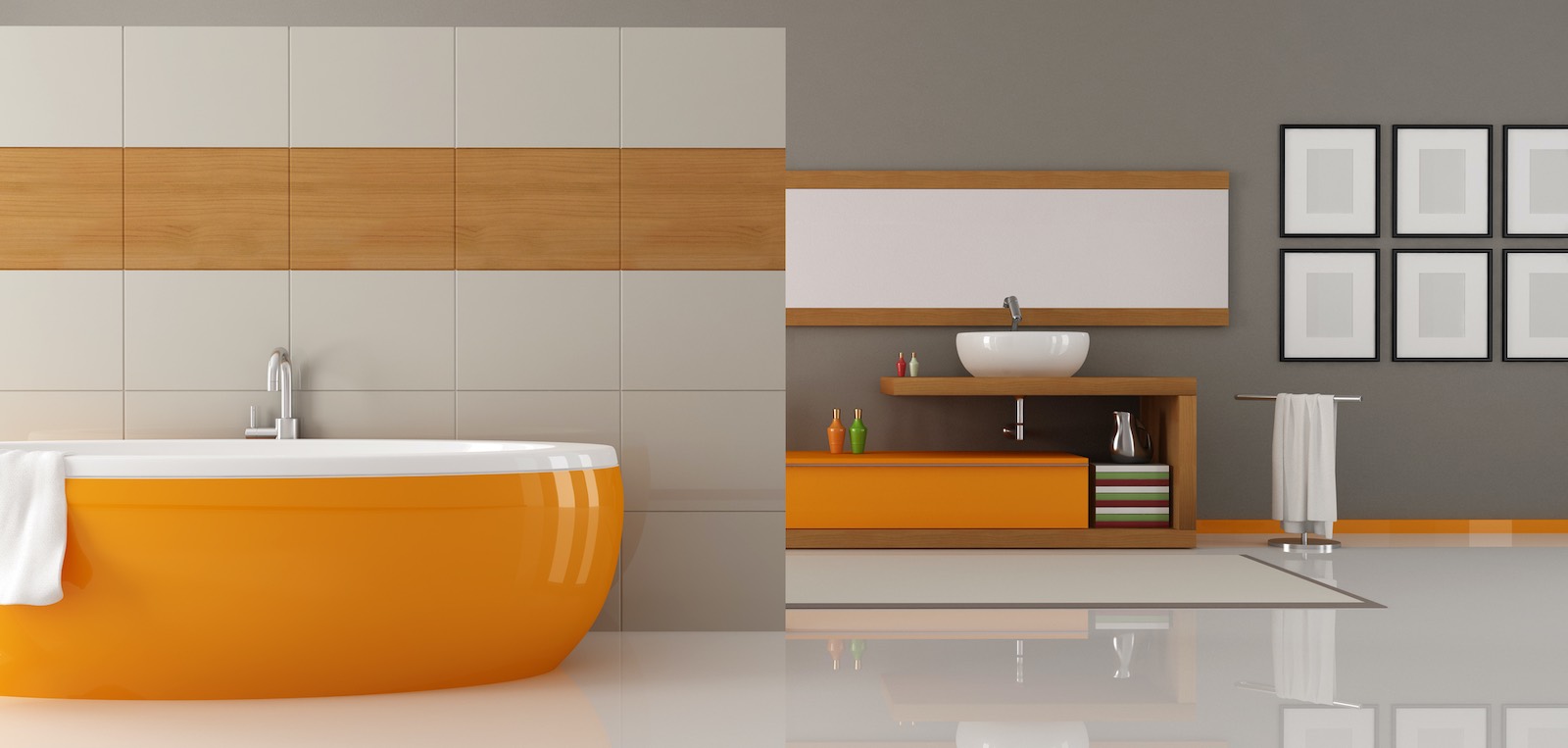 Do you need to transform your tired, old bathroom into a place of serenity and calm? If "yes," then it's time to start that bathroom remodel you've been putting off.
However, designing your dream bathroom is much more than choosing nice tiles and a spacious bathtub. Bathrooms require special consideration because they use so much water. All your design elements must allow for this if you want to avoid problems.
Good design is the difference between a space that's as practical and functional as it is beautiful, and a moldy, leaky disaster. Before you start your bathroom remodel, be it here in San Diego or elsewhere, make sure to avoid these common mistakes.
Bad Drainage in a Bathroom
If you've got old, inadequate plumbing, drainage can be an issue. Additionally, wet rooms and Italian-style shower cubicles are extremely popular, but they must have the correct drainage installed. This includes ensuring the floor has the right gradient, so the water runs in the correct direction.
Bad Ventilation in a Bathroom
You need good ventilation in your bathroom. The result of bad ventilation is mold and a damp smelling room, as well as rot or other damage. No one wants this for their bathroom so ensure you've planned for this accordingly.
Ventilation always needs to go on an external wall. Plan for that accordingly when you're designing your bathroom.
Picking the Wrong Materials for your Bathroom
Some materials like wood and marble look beautiful but are actually quite unsuitable for a bathroom. For a clear liquid, water certainly does a good job of producing unsightly stains. Marble is particularly susceptible to staining, as is wood. Improperly treated wood can also rot and harbor mold.
Limescale can also an issue in bathrooms, particularly on tiles that are too textured where the limescale can easily build up.
Porcelain and ceramic are the go-to materials for a bathroom. They're easily cleaned, durable, and look really good.
Insufficient Bathroom Storage
This is the one thing people forget to take into account when designing their bathrooms. The result is crowded shelves or drawers and products spilling out onto the countertop. For a clean, tidy aesthetic, ensure you've incorporated enough storage into your design.
Bad Bathroom Lighting
Overly harsh lighting can make it seem like you're in an operating theatre. It's unflattering and doesn't create a calming atmosphere. On the other hand, lighting that's too dark will leave you squinting and struggling to see in the mirror.
Dimmer switches are great for bathrooms as you can pick how bright you want the space to be. Over-mirror lighting is also a good option as it allows you to see your face clearly while not being too bright for the whole room.  You might also consider LED lighted mirrors – they can be expensive, but could be a nice upgrade.
Over-Filling the Space
We get it. You want it all. The double vanity, the big tub, and the massive shower cubicle. However, you can only install what the space allows for. An over-stuffed bathroom is a nightmare to move around and keep clean. Keep it minimal and be clever with the space. For example:
Choose an extra-large sink unit instead of a double vanity
Have an over-bath shower unit
Have high-up storage to make the most of the wall space
DIY'ing a Bathroom Remodel Without Experience
If you've got the know-how to tile the floor or paint the walls, go for it. If you make a mistake, it's no big deal, and you can easily put it right. However, unless you're a qualified plumber, we strongly recommend calling in the professionals for plumbing.
If you ruin a plumbing job, the results can be catastrophic. So, if you don't fancy flooding your home, call in the experts to get the job done properly. The same goes for any electrical work and installing large, heavy items like the tub or shower unit.
Getting Rid of the Tub
If you plan to sell your home in the future, don't get rid of the tub. You may not use it yourself, but potential buyers may. A bathtub adds value to your home and is a desirable feature for many buyers.
If you don't have room for a shower, then consider installing an over-tub unit to save space while keeping the bathtub.
Unprofessional Design
Designing a bathroom is not as straightforward as people may think. There are many factors to consider, such as existing plumbing, external walls, ventilation, and how the space will be used. It can be very easy to leave out vital elements. The result will be a poorly functioning bathroom.
We always recommend hiring professional bathroom designers. You can share your ideas and what you want. The bathroom designers will be able to make it work for the existing space. They will also ensure that everything is correctly positioned for the plumbing.
Over-Designing the Theme
You have a thousand design ideas and want to incorporate them all. However, unless you determine and stick to a single theme, you're going to end up with a busy, unflattering, and unprofessional finish in your bathroom.
For example, don't choose vintage-style faucets if you have an ultra-modern-style sink and tub. Decide on your theme. Make sure you love it. Then go pick out design elements that work in harmony.
Picking the Wrong Contractor
While it's a wise move to hire a professional for the job, you need to do your research first. A bad contractor will ensure you end up with a lot of costly issues. As well as going over your budget, you might also find that a poor builder will go beyond your schedule for getting the bathroom finished.
Seek recommendations from friends and family. Read and study reviews. Ask to see examples of work. Make certain you get on well with the contractor and that you like his or her approach and work ethic.
Now you know the pitfalls to avoid, it's time to dive in and get your bathroom remodel underway. Remember to plan as much as possible, go for what you want, and rely on the professionals when you need and want to.  Contact us today to have a chat!