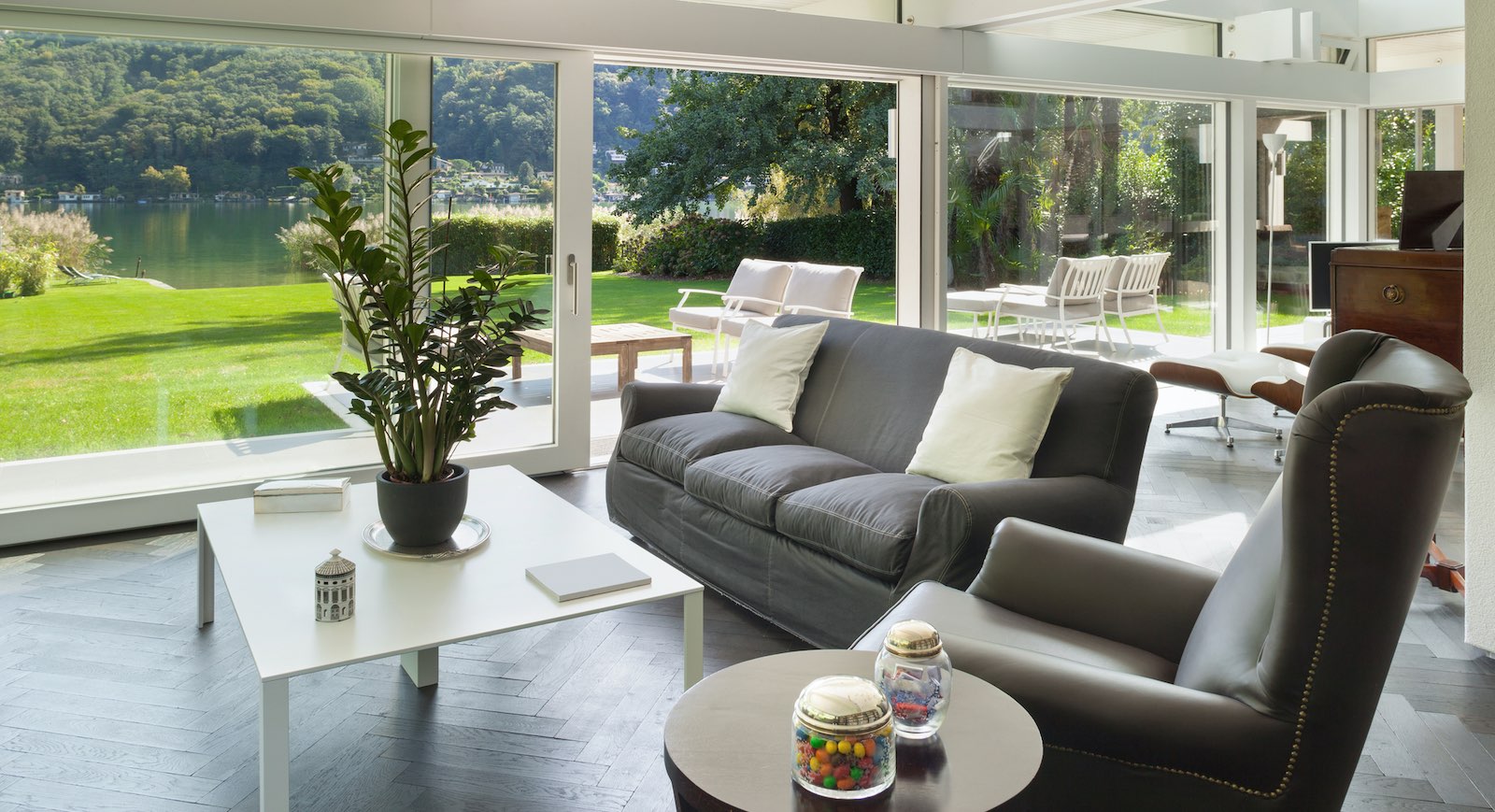 There comes a time when your patio doors just aren't doing it for you anymore. Replacing them is sometimes the best option especially if they're broken, out of style, or simply tired and worn.
Living in San Diego means you have abundant choices for patio doors. Sometimes, it can feel overwhelming trying to decide what's best. Don't let that put you off, though. Having the patio doors you've always dreamed of is possible while making your home a comfortable environment. To help you decide, let's dive deeper into the subject.
When Should you Replace Your Patio Doors?
Patio doors can be replaced any time you like, but there are some instances where you should act to replace them as soon as possible. You should replace your patio doors if:
They are broken and no longer open or close properly
The locking mechanism is broken
They are letting in a draft and don't insulate
If there are any gaps around the edge of the door
If you spot any structural damage
It's possible to fix some broken elements of patio doors. For example, replacing a broken glass pane is easily doable without having to replace the entire thing. Use your best judgment and decide whether or not it simply needs fixing.
What are the Benefits of Patio Doors?
Patio doors bring joy to the homes they are installed in. They let in sunlight and significantly brighten up what might otherwise be a dark space. Opening them in warm weather allows you to combine your indoor and outdoor space. There's nothing quite like stepping through the doorway to enjoy the sun and your yard.
You can feel cozy inside when it's cold but still appreciate your outside space through your patio doors. Modern patio doors do a great job of being energy efficient, so you don't need to worry about them affecting your home's temperature.
Finally, patio doors are a convenient way to keep an eye on children or pets while they play outside.
Which Type of Patio Doors is Beneficial for a South California Climate?
There's a reason why the residents of San Diego declare they have the best weather in California. They're not wrong! As a resident, you'll be familiar with the Mediterranean-style climate that rarely gets too hot or too cold.
Because of the moderate climate, you have all the choices of patio doors available to you. For example, wood is not a good choice for super hot climates, but it'll work perfectly in San Diego.
The downside is that you almost have too much choice for your patio door replacement, San Diego, but we can help you with that.
What Should you Consider When Choosing a Patio Door in San Diego?
Your patio doors need to perfectly serve their function. Before you go ahead and purchase your patio doors, San Marcos, CA, think carefully about what you want your patio doors to do. Is your aim to:
Let in more light? In that case, you want glass doors.
Increase energy efficiency? Choose insulating materials.
Increase curb appeal? Choose a style that compliments the rest of the house.
Give more access? Hinged or bi-fold doors give you more access than sliding doors.
Replace ill-fitting doors? A custom-sized option may be what you need.
What are the Main Types of Patio Doors Used in San Diego?
Patio doors fall into four main categories. There are also some really innovative features that you may want to consider, too.
French Doors (Single and Double-Hinged)
French doors are characterized by single panels or multiple small panels of glass surrounded by a frame. The traditional style French doors have around 14 glass panels (clear or frosted glass), while modern styles tend to feature one large pane of glass.
French doors in San Marcos, CA, can be both single or double-hinged. What this means is that you can have a single door or a double door opening inwards or outwards. Many French door designs are paired with casement windows situated on either side of the doors. This lets in more light and is great if you have a large wall opening but don't want huge patio doors.
Classic Sliding Doors
Sliding patio doors are the most popular option when installing a glass door in San Diego. The simplicity of their design and the large glass panels offer maximum light and take up minimal space.
The typical design is two panels of glass with a narrow frame around the edge. Most commonly, this frame will be made from PVC. One of the panels will slide alongside the other to create the entryway. This design can also feature casement windows.
This design is great if you don't have much space to accommodate a door that opens outwards or inwards. It's also one of the most economical designs to have.
Multi-Slide Patio Doors
This design is much like the sliding door design detailed above. The difference, however, is that it features more than one sliding door. You can have two doors that slide in opposite directions alongside casement windows. Or, you can have multiple sliding doors that allow you to have a variety of opening combinations.
These designs are perfect for anyone who wants to maximize the light in their home or if you have a beautiful view that you want to make the most of.
Bifold Patio Doors
The bi-fold design is a type of folding patio door in San Diego that gives you the most accessible opening. They feature several hinged panels that open and fold in a concertina to either side of the wall.
This design allows you to transform an entire wall into an opening and truly allows you to merge the outdoors with your interior. This style is perfect for those who need a wider opening for better accessibility.
Other Innovative Window Options
Sliding glass door replacement, San Diego isn't complete without a clever innovation or two. You can opt to have blackout glass which switches from crystal clear to black as night at the touch of a button. Or, if you need privacy, you can opt to have glass that switches from clear to opaque.
Window tints and films will optimize energy efficiency and lessen the number of harmful UV rays entering the home. If insects are the bane of your life, you can choose to have electric fly screens installed, and there are a multitude of electric blind options to complete the look.
What Benefits Does Each Type of Door Offer for CA Weather?
All types of French, bi-fold, and sliding glass door installations San Diego will work for the climate. That's the beauty of living in this area!
Making the most of mild and pleasant weather can be achieved with all new patio doors. Your choice comes down to preference of taste and needs.
Which Material Options are Available for Patio Doors?
There are several different types of materials used for patio doors. All types of doors can be made from these materials, so choose one that fits into your budget and personal style:
Wood: Great for traditional styles, long-lasting but expensive.
Aluminum: Perfect for the San Diego climate. Durable, rust, and mildew proof.
Fiberglass: Very low maintenance and durable. Expensive to install and repair.
Steel: Extremely secure and well insulated. Prone to dents and is difficult to repair.
Vinyl: Most affordable option, incredibly durable and good for decorative designs
What Should You Look for When Buying a Patio Door?
Before buying patio doors, the key feature you need to scrutinize is the opening and closing mechanism.
For sliding doors, is the sliding mechanism smooth and easy? Does it feel sturdy and reliable?
For folding doors, does it take any effort to close them? Are they also sturdy and reliable?
For hinged doors, you need to ensure they are sealed with no gaps when closed.
All doors should have a secure lock.
Also, consider:
Will your chosen style fit the space well?
Will it match the theme of your house?
Does it fit within your budget?
Are Patio Doors Customizable?
Absolutely! Not all spaces are made to standard, especially in older or period homes. Therefore, there are plenty of custom options to choose from. The only snag? They're generally more expensive.
How Much Does a Patio Door Cost?
You can expect to pay between $300 – $2,000 for sliding patio doors. French doors cost between $400 – $6,000. The average spend on patio doors is around $2,500.
The great news is that patio doors add value to your home. In some cases, up to 100%, so if you ever decide to sell, you'll get most of your money back on the value of the property.
How Much Does it Cost to Install a Patio Door?
If you're not into taking the DIY route, you can take the convenient option of having them professionally installed. Depending on the size and complexity of the project, you can expect to pay between $400 – $1,500 plus the cost of the doors themselves.
Most professional installations come with a warranty, too, so if something goes wrong, you can relax and know you're protected.
Can I Buy a Patio Door With Installation Services?
Any sliding door company San Diego worth its salt will offer installation alongside the purchase of the doors. Usually, you can get a good deal if you buy both together, and it'll typically cost less than buying the doors and then finding someone to install them.
How to Get Professional Help With Patio Doors
Any remodeling project requires careful thought and planning. It can be a wise idea to get a remodeling professional on board as they will offer you valuable insight and advice. For example, our good selves over at Milan Build will help you design the perfect patio door setup for your needs.
How to Find a Patio Door Company Near Me?
We're here in San Diego – let's talk!
How to Get a Patio Door Installation Quote
To obtain an accurate quote, you need to gather as much information as possible. We'll help walk you through finding the answers to the following questions:
The dimensions of the opening
Whether or not any structural work is required
What style of patio door do you want
The materials for your patio doors
Any desired features such as special glass or window tints
Your budget
Remember, cheapest doesn't always mean best. Consider all other factors such as the installer themselves, the quality of their doors as well as the price. This will enable you to make an informed decision about who you hire.
With such great weather in San Diego, why wouldn't you want to make the most of it with a set of beautiful patio doors?