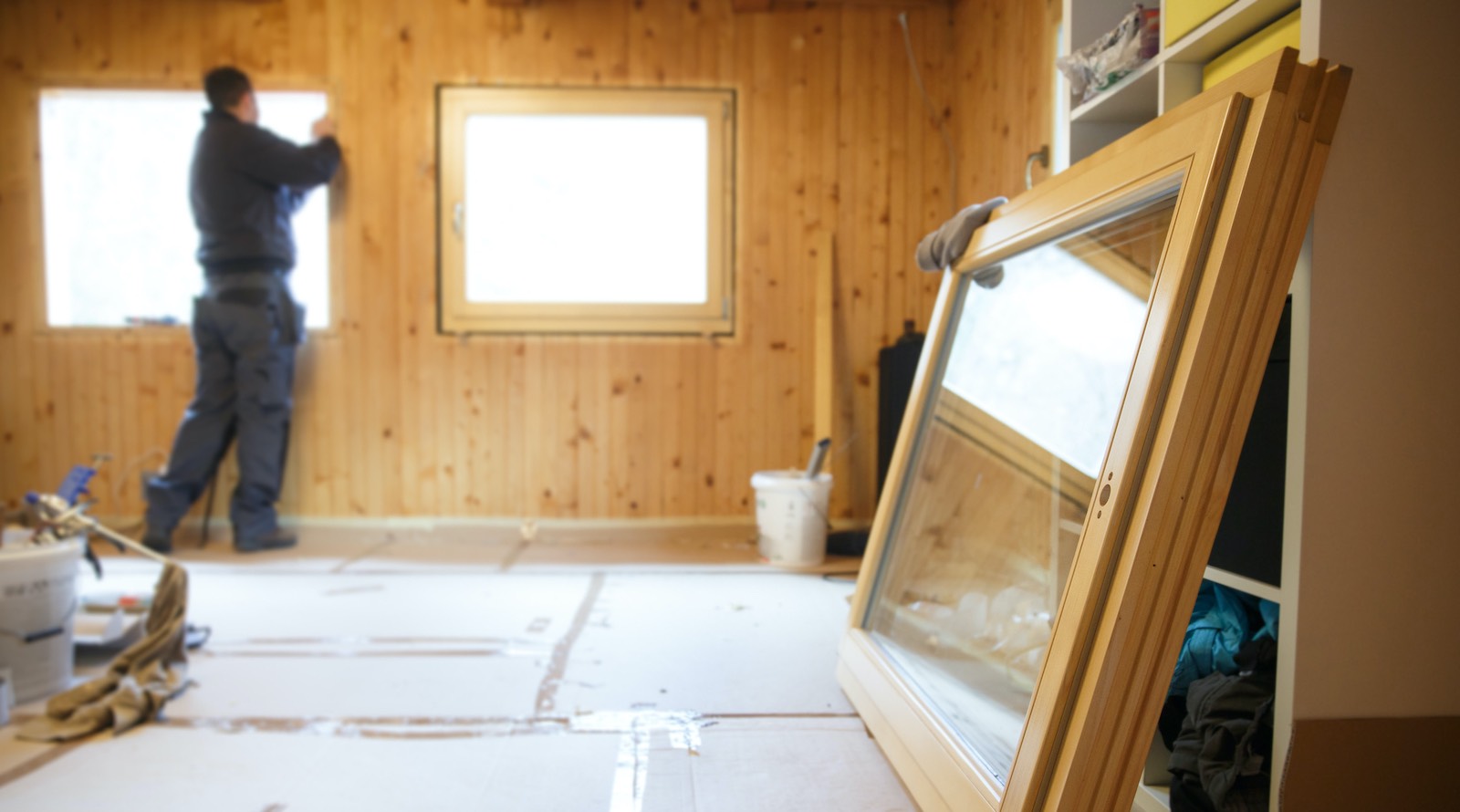 If you're considering changing your windows in California, you first need to ask yourself whether or not you need a permit. It may seem like a simple task, but window replacement can be a complicated process, and it's important to ensure you follow all the necessary regulations.
Here we learn why a permit may be required for window replacement in California so you can ensure you stay on the right side of the law.
Is a Permit for Window Replacement Necessary?
So, do you need a permit to change windows in California? The answer is: it depends. Generally speaking, if you're replacing your windows like for like and aren't making any structural or major changes, then a permit is not usually required. Similarly, if you're only changing out the glass in your existing windows or making minor repairs to your windows, you probably won't need a permit.
On the other hand, if you plan to widen or change the shape of your existing windows or are making major changes to the style and type of window, then yes, a permit is required.
Whether or not you think you need a permit, we always recommend that you contact your local planning department to find out. They'll be able to tell you if a permit is required for your specific project. It's better to ask and be sure rather than risk not getting one.
Okay, I Need a Permit. How Do I Get One?
Once you've determined that you need a permit, the next step is applying for one. The application process will vary depending on your location, but in general, you'll need to submit a completed application form, along with any required supporting documentation.
Once your application has been reviewed and approved, you'll be issued a permit that will allow you to proceed with your window replacement project. Don't under any circumstances begin your project until you've been approved. If the project is rejected for any reason, you'll end up in a sticky situation if you've already started the work.
Depending on where you live, a planning review may also be required. This is to ensure the style of the windows you choose remains in keeping with the architecture and style of your home and surrounding neighborhood.
Finally, if you are part of a homeowners association, they may also need to approve the project, so always check with them first.
Reasons to Replace Your Windows
So, why would you want to replace your windows? While many individuals choose to replace their windows for aesthetic purposes, there are many other benefits that you may wish to consider.
Increasing Energy Efficiency
New windows can help to improve the energy efficiency of your home. Replacing old, drafty windows with newer, more energy-efficient models can help to reduce your heating and cooling costs. Choosing double or even triple-glazed windows will go a long way toward energy cost savings in your home.
Noise Reduction
Old or single-glazed windows are as bad at noise reduction as they are at energy efficiency. If you live in a noisy neighborhood or next to a busy road, you will be familiar with the amount of noise pollution you have to suffer in your home.
Upgrading your windows is an effective measure against unwanted noise, especially if you go for triple-glazed options. At last, you can have a great night's sleep!
Increasing Curb Appeal
If you're planning to sell your home anytime soon, then you'll already know how crucial curb appeal is for getting the best price on the sale. If your windows are letting you down, then replacing them is a good idea.
The return on investment for new windows can be as much as 85%, so it's worth doing, especially if you're not planning to sell right away.
Letting in the Light
Light and airy homes are infinitely more pleasant to live in. However, if your home has small or badly placed windows, then you may find that you don't get sufficient light throughout the day.
Widening or increasing the size of your windows, replacing doors with glass versions, and even changing where your windows are located are all effective ways to increase the light in your home.
Should I Choose a Professional Contractor or DIY?
When it comes to window replacement, you have two main options: you can either do it yourself, or you can hire a professional contractor to do the work for you. If you have some experience with home improvement projects, you might be able to handle the window replacement project yourself. However, if you're not confident in your abilities or if you don't have the time to complete the project, we recommend that you hire a professional.
You may also find that if you require a permit, you do not have a choice on whether to DIY or not. The permit may stipulate that the work is carried out by a qualified professional.
An added benefit of choosing a professional is that their work generally comes with a guarantee or warranty, so you're covered if something goes wrong. If you're taking the DIY route, keep in mind that you'll be facing problems alone and at your own cost.
How to Select the Right Contractor for the Job?
When choosing a contractor, it's important to do your research and make sure that you're working with a reputable company. Be sure to get multiple estimates before making your final decision, and be sure to ask for references from previous clients. With a little bit of effort, you can find a qualified contractor in California who will do a great job of replacing your windows.
So, there you have it: everything you need to know about changing windows in California. Remember, if you're not sure whether or not you need a permit, be sure to contact your local planning department. With a little planning and effort, you can have new windows installed successfully and quickly.  We'd love to talk to you about your project – get in touch today!