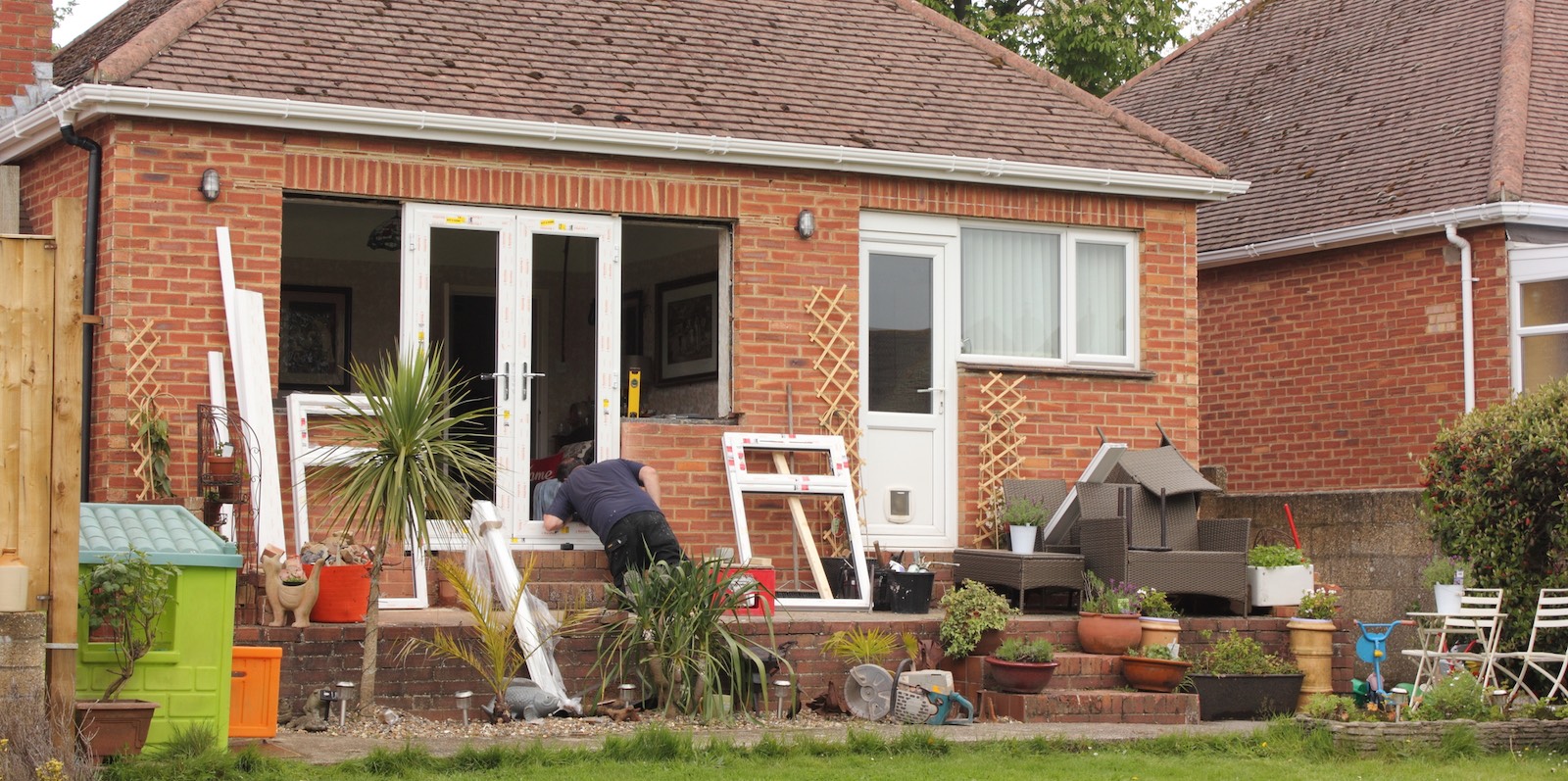 We're always casting a critical eye over our homes and wondering what we can do to make them better. One thing is for certain; you can never have enough natural daylight or access to the outside. If you feel that your home would be improved with an extra door, note that adding an extra door to your home takes special consideration. Because you're essentially cutting a hole in the wall, you need to be certain that you do not risk the stability and safety of the structure.
A simpler solution to adding a door is to replace an existing window with a door. Although the project must be treated cautiously, it is often easier, safer, and more affordable than creating a completely new opening in your wall.
The Problem With Creating a New Opening
You likely don't want to sacrifice one of your windows. We get that, but creating a brand new opening comes with a whole set of issues and complications. Some considerations:
The wall you want to cut into may be load-bearing. Therefore, if you cut into it, it will significantly weaken or damage the structure.
The wall you want to cut into may contain plumbing or pipes and vents for your heating and cooling system.
The wall you want to cut into may contain electrical wiring.
Accidentally cutting through pipes and wiring can be disastrous. You'll have a whole host of issues and expensive repairs on your hands. In some bad cases of damage, the entire wiring or plumbing system may need to be replaced.
Of course, you can move obstructions. However, this typically comes at a high cost.
And never cut corners, so to speak, with a load-bearing wall. You can put in strengthening measures to allow for a safe opening in the wall, but again, it's costly to do so.
Turning a Window into a Door
Transforming a window into a door is a great solution if you want to increase accessibility to outside your house. You already have an opening there, so you know there won't be much wiring, plumbing, or other obstacles in the way. Anything that does run through the wall will be minimal and easily rerouted.
Additionally, you will know that either the area where the window is situated isn't load-bearing or it will already have strengthening measures in place.
In light of the above, replacing a window with a door is significantly less complicated and expensive to carry out.
What About Sacrificing Natural Light?
This is the main concern of people who want to convert a window into a door. Since doors are typically solid, it means losing the natural light that the original window provided.
However, this issue can be easily remedied by choosing glass doors. And, because doors are longer in length, you can actually increase the amount of daylight you receive in the room.
You can choose beautiful glass-paneled, patio-type doors or sliding glass doors. Or, you can go for something that is part solid and part glass. There are many options available that suit all types of décor and home styles.
Considerations for Window to Door Conversions
While converting a window to a door is less complicated than creating a new opening, there is still a range of considerations to keep in mind:
You Will Need a Permit
While it's unlikely you'll need a building permit, it's likely your state will require you to have a special permit to carry out the work because it's considered structural work. Make sure you have this in place before starting.
Pick the Right Window
Because of the required door frame, the doorway width will be narrower than the width of the window. Therefore, make sure you pick a window that's wide enough to accommodate the desired door width.
Hire a Professional
We'll remind you again that this is a structural project, so we strongly advise against carrying out the work yourself. Hire a reputable contractor to do the work, so you know the result will be safe and structurally sound.  If you're in the greater San Diego area, contact us to discuss your project.
Get Wires and Plumbing Professionally Rerouted
Even though the wires or pipes running past the window will be minimal, you can't ignore them. Hire professionals to reroute them properly. Otherwise, you're going to be facing a new set of problems.
A Custom Door May Be Your Only Option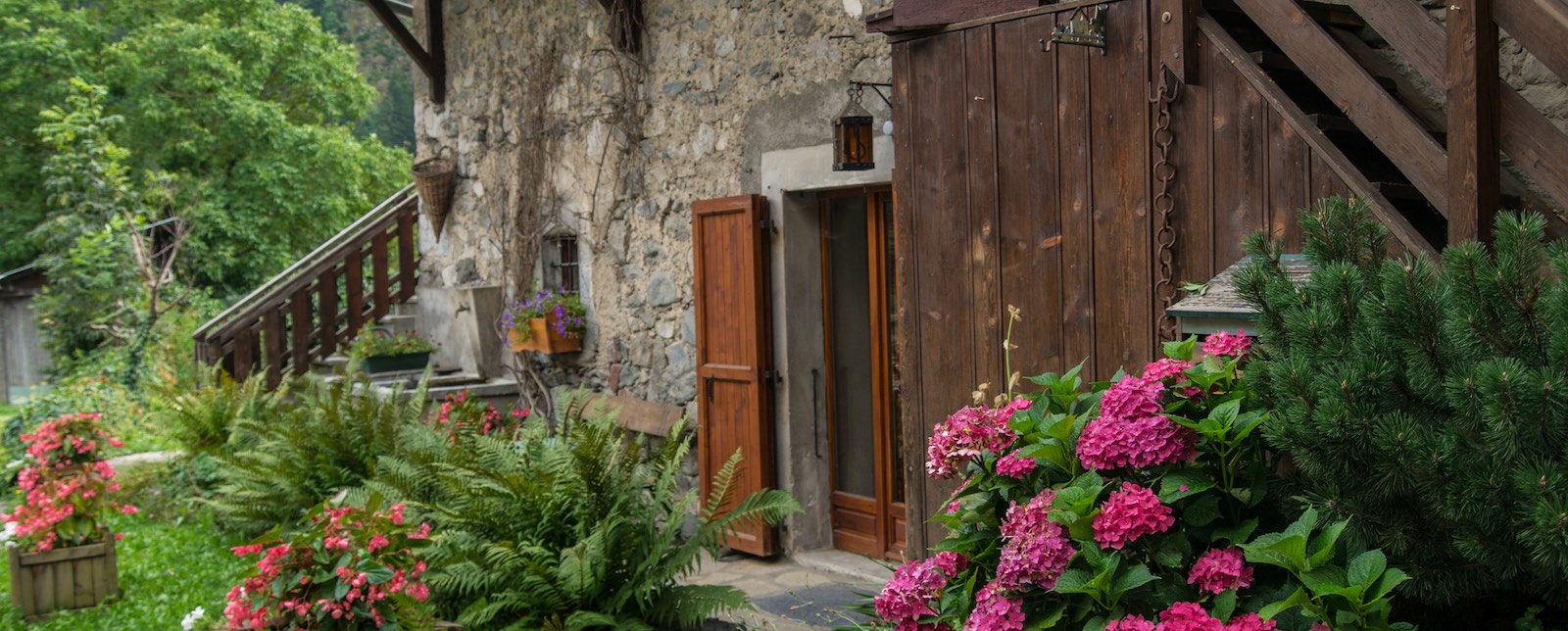 As we mentioned before, the width of your door and door frame will be dictated by the width of your window. A standard door may not fit in the gap. Of course, custom options are available, but they will be more expensive.   It might be an opportunity to build a reclaimed wood door.
Consider the Other Side
You'll need to consider what you have outside your house, too. For example, it will be problematic to put in a door if you have a 10ft drop on the other side! Or are you stepping out onto the deck you still need to plan and price out?  Consider whether you may need to put in steps or another type of access so you can use your door.
Then ensure you prepare and clear the area accordingly before starting the work.
In Conclusion
Replacing a window with a door can be an excellent, cost-effective way to get that new side entrance you've always desired. The result should be a safe, beautiful new door that gives you access to your yard or garden.
Just remember to always hire a reliable contractor to do the work. Pick one that has previous experience with this type of work and can provide you with examples. Make sure they back it up with positive reviews and testimonials so you can be certain they'll do a good job.
Finally, find out what guarantees or warranties they have to protect you in case something goes awry. While it's rare to experience a problem after the work is completed, issues can arise, so you want to be certain you won't be out of pocket if it happens.
Now you know you can transform your space to include more outside access, you have the job of choosing which window to convert. Let's talk if you would like to know more about replacing windows with doors, or you'd like some help choosing the best window to replace. For San Diego projects, or referrals outside our service area, get in touch!