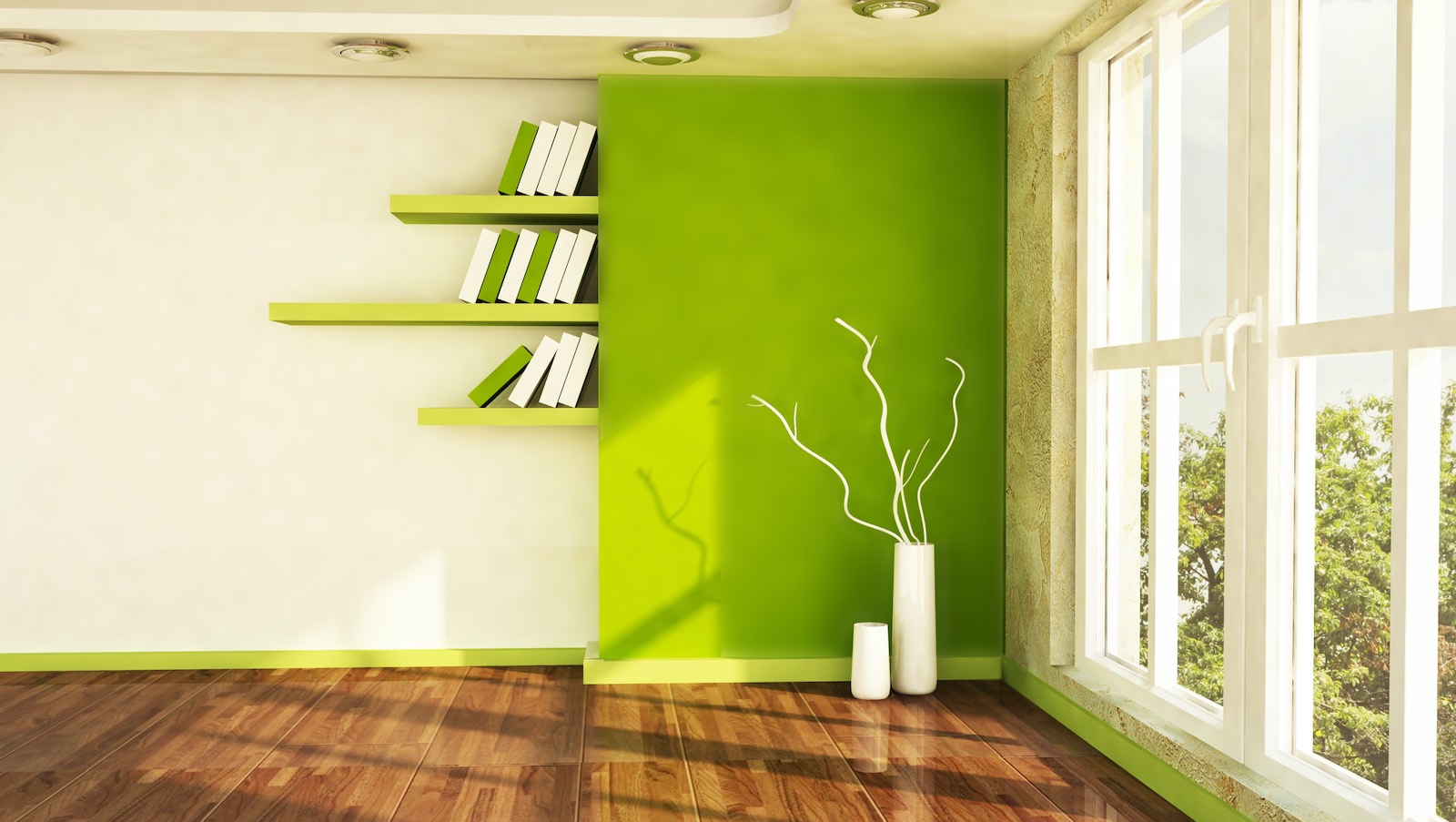 Are you thinking about a home renovation in San Diego and the surrounding areas? For a project such as this, you want to trust the very best. At Milan Build, we have master craftsmen in all types of home renovations. From kitchens to baths, one-room or multi-rooms, you will want to leave it all to our trusted renovation specialists.
Is your home damaged or just in need of a major facelift? Perhaps you bought a fixer-upper and don't want to tackle it all yourself.
There are many reasons to call in the experts when you want a home renovation project done right. Everyone loves spending time in their beloved homes – making memories and enjoying life day by day. When you know it's time for your home renovation, consider whether to do one room at a time or get everything out of the way in one go.
Should I renovate one room at a time or all at once?
This Homeowners Guide will attempt to show you the features and benefits of renovating your home in distinct ways. Should you do it all at once or just one room at a time?
Big decisions require a remodel timeline. Take a look at what you should know before you even begin.
What are the main components involved in a home remodel?
There are several components to consider when thinking about a home renovation. Not everything can be achieved at once. Hiring a professional design and build company will make your life so much easier. It all begins with:
Design. Once we discuss with you your goals for a home renovation, our expert designers will bring your vision to life with various mood boards, all of which represent your style preferences. Design is crucial to getting everything right from the start.
Demo. From digital scans we make, we then create renderings of your new rooms and spaces. This gives you a real view into the future of your home renovations.
Framing. Our framing crew designs with an assortment of materials and finishes options suitable to your brand and style.
Installation. Once materials are on site, it's on to construction. The installation of counters, cabinets, bathroom sinks, tubs, et al., are all done by our licensed and reliable contractors.
Electrical and Plumbing. Any renovation or new addition will require the installation of new electrical and/or plumbing connections and we handle all of that from start to finish.
Plans & Permits. From the initial layout to beginning the work, all plans and permits are designed by our team, and submitted for permit approval.
What are the benefits of remodeling your home all at once?
There are definite benefits to remodeling your home all at once, such as:
It is cost-effective in the long run to bundle your projects.
Rather than remodeling in phases, doing it all at once will save you money in the long run. Once our contractors are on the job, there is so much they can do when renovating multiple rooms as opposed to being there for just one room.
Disrupts your life only once.
No one likes a big mess in their home and that's what you get when a major renovation takes place. If you can manage to bunk with relatives or friends for a bit, remodeling your home all at once is the way to go. And once it's done, there is no next time.
Allows you to plan more broadly.
A whole house renovation plan gives you the opportunity to put it all together in broad strokes. Our team knows how to stick to a remodeling schedule, so you know we are making the best use of getting things done.
A total project is completed faster than doing one room at a time.
Our contractors can install flooring, appliances, pull wires, and get your plumbing in order faster when they know it's a multiple-room renovation.
You can enjoy your renovated home sooner.
Once construction begins on a whole house project, you will be amazed at how quickly it progresses. From this point of view alone, it can be much better to tackle multiple aspects at once than to renovate in pieces.
All design materials can be ordered to match.
House renovation floor plans come together so much easier when design materials are all ordered at the same time. You may have your heart set on a designer piece when renovating one room at a time, only to discover that your designer piece is no longer available when you want to renovate additional rooms.
Achieve a consistent look through your whole home.
A whole house renovation plan will give your rooms their best look. Imagine gliding from one room into the next and knowing they are all exactly the way you want them. Our remodel schedule can achieve so much more when we renovate your entire house at once.
If borrowing, you only need to get one loan.
Any home remodeling project will cost money. It is easier to get just one loan for a whole house renovation rather than get a second loan when you opt for a slow walk renovation. Who needs that stress a second time around?
What are the benefits of renovating one room at a time?
You may want to stick to your one-room renovation plan and that's okay, too. One-room redos are very popular and will give you a look you've been dreaming about.
Better able to live with the space during construction.
Let's face it, renovating your home will cause you major upsets. If you are looking to renovate a living room or bathroom, at least you will have access to sinks and even electricity throughout the rest of your home. It's not always easy to just pack up and move to another location. It tends to be hard on young children as well. If you can put up with a home renovation timeline that requires one room renovated at a time, go for it.
Getting materials for a single space requires less time.
Especially these days, ordering in a huge amount of materials may take some time before they are delivered, whereas ordering materials for just a single room will have you good to go quickly. A home addition timeline or room renovation will go quicker when it's just one room that is involved.
You can replenish your budget between projects.
Renovating is expensive and you may not have the resources right now for a whole house renovation plan. Nothing wrong with that and by renovating one room at a time, you can best calculate your costs for the next renovation you have in mind. Saving up for your next room renovation might be more doable for you, rather than taking out multiple loans. You best know your money situation and how to save for the future.
Less disruption and chaos during construction.
Getting one room renovated rather than your entire house is way less disruptive to your lifestyle. If you've always thought you can tackle that one-room renovation, now is the time to call in the design and build experts to make everything just right.
Less decision fatigue.
Believe it or not, there is a LOT to decide when doing a whole house renovation! Every day, there may be decisions to make about how things are progressing, which materials to switch out for others, coming across unforeseen problems which are bound to pop up, and so many other scenarios that come with a whole house renovation. If you are not prepared to deal with all of that on a daily basis, by all means, keep it simple – start with one room and go from there.
Decisions come down to personal preferences and what works best for you
Your home is unique, just like you. You may have plenty of money to renovate everything at once or just enough money set aside for a small redo. Whichever home renovation timeline you are looking at, consider a few features of any home remodel. Because planning for a home renovation in 2023 or beyond, there will be continuous challenges to be met, such as supply chain shortages, inflation and even a shortage of tradespeople.
Here's what to keep in mind:
Renovations need thoughtfulness.
There are always renovation lessons to be learned when it comes down to tearing apart your house. Whether that is in its entirety or just one room, start with a plan. Previously, a contractor could order materials piecemeal; nowadays, there may be more time waiting for deliveries than you would like or expect.
If you are aware of what is going on, your home renovation should go much smoother. Expect delays, because you have put them into your planning, so they won't disrupt everything when they happen. The last thing you want are home design order mistakes and careful planning, done with thoughtfulness, will get you there.
Patience.
Every renovation company does its absolute best to get you materials delivered on time. With supply chain delays and labor shortages, more time can be added to your home renovation schedule. That is the reality of things today. Everything is delayed these days, from framing to sheetrock and to the appliances you so desperately want installed.
Keep in mind that obtaining permits and getting much-needed inspections done, can also add to the overall snail's pace. The bigger your project the more delay you may encounter. It's true when they say patience really is a virtue.
Cash.
Prices have been escalating in some building areas, then decreasing as the months go by. All raw materials and appliances have risen and getting your home renovation completed will take more time than in the past. A multiple-room renovation may not be in your best interests right now. Or it may be something to tackle come what may. Keep in mind, it will all cost money out of your pocket.
How will a contractor work with me on my home renovation?
Home renovation contractors abound. They are all over the place in the San Diego area, and many of them are not who you want to do business with. You want a design and build team that has done this kind of thing hundreds of times before and we at Milan Build are just that.
We know you are looking for the most comfortable living environment for you and your family. You may have found the home of your dreams and know it needs some major work to restore it to its former beauty. We do this sort of thing every day, and we are here to help you upgrade your home, whether you want to do it all at once or one room at a time.
How to find the right contractor
All of our projects have been developed with our clients – it's their unique styles that we have collaborated on. By giving you the unique lifestyle you desire out of your home, we are only helping to increase its energy efficiency and overall value.
We appreciate a home's value. What it means to you and what it will mean in the future. We help you to renovate your home as if it is one of ours. We give you the superior experience we bring to every design and build project we undertake.
Don't go the 'home design order mistakes' route. From listening to your plans about what you want your home to be, to designing the finishing touches, we are the expert craftsmen you need to see your home transformed before your eyes. See what we can do for you today by contacting us for more information.