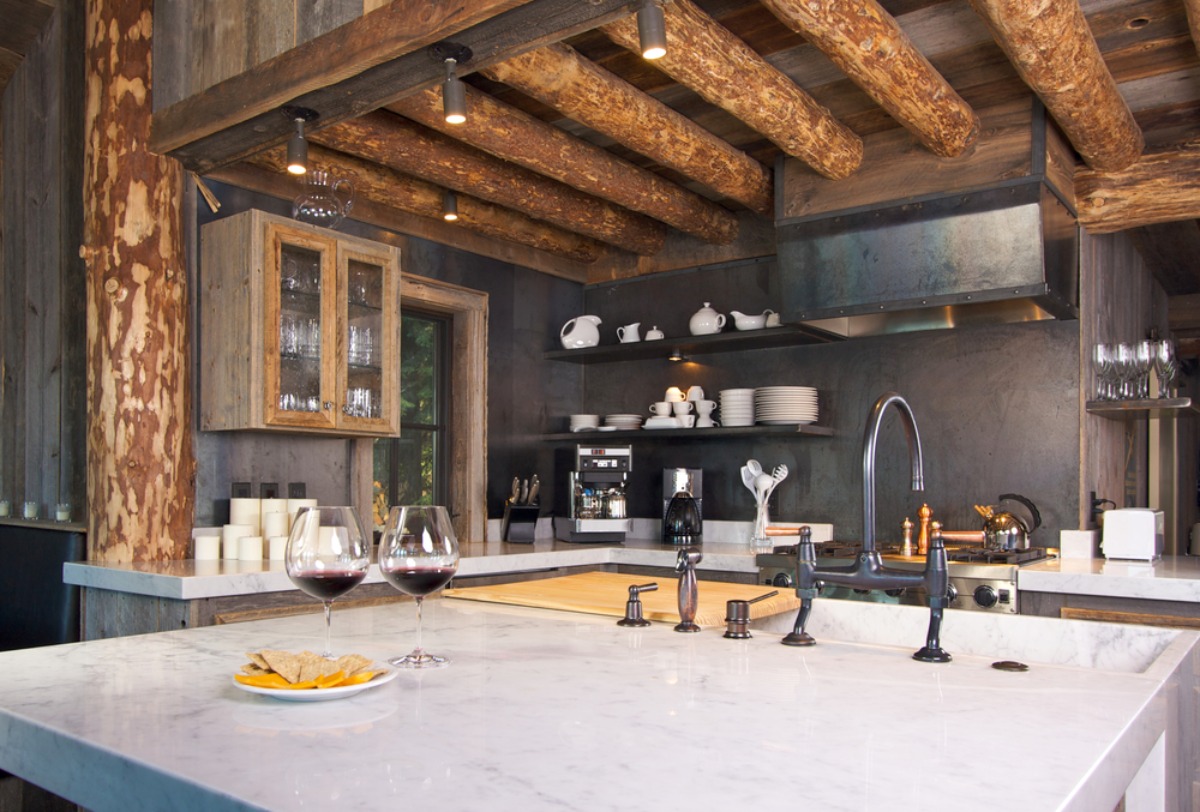 What are the benefits of kitchen remodeling? For homeowners interested in remodeling their kitchens, there are many benefits to this type of project. It can be a sizable investment, but it can also make a big impact and increase a home's value. Read on to learn more about the benefits of kitchen remodeling and why it may be a good choice for your next home improvement.
Make More Space
A kitchen remodeling project is an excellent opportunity to reconfigure your room and maximize space. A more intensive kitchen remodeling could include an extension to the room or extending the space into an existing room. If that is not possible or not what a homeowner desires, kitchen remodeling can include a layout redesign to better use the existing footage.
The layout of appliances and counter space has a huge impact on the flow of a kitchen. Ideally, your kitchen layout ensures it is easy and fun to prepare food and otherwise enjoy the space. Even small changes can go a long way to maximize your kitchen's potential, especially when you work with professionals. 
Add Functionality
Some kitchens do not have an efficient and functional design. They may be older designs or they may have been the result of fast, cheap work. Kitchen remodeling brings homeowners and designers together to improve the space's functionality, adding modern features and efficiency.
One common approach to kitchen remodeling is to add more storage functionality, essential to any kitchen. Cabinets can be lengthened or widened, built-in pantries add a vast amount of storage, and shelving is tailored to how homeowners use the kitchen. 
Every homeowner uses their kitchen differently, so it makes sense to design your kitchen around your family and your needs. What worked for the previous owner – or what passed the builder standard design – might not be your functional dream kitchen. Remodeling ensures that your kitchen easily suits your lifestyle, from the appliances to the layout and everything in between. 
As one example of improved functionality, you should find that updated appliances make meal preparation much faster. Enjoy more time with your loved ones and less time dealing with finicky ovens, fridges, and dishwashers (or a lack thereof!). 
Increase Energy Efficiency and Reduce Bills
Every cent spent on a kitchen remodeling project can pay off in increased efficiency. Many builder-grade kitchens do not have efficiency in mind, and older kitchens do not have modern energy-efficient features. With a remodeling project underway, however, homeowners can select options that reduce energy consumption and bills.
In particular, new appliances – including dishwashers and refrigerators – and modern light fixtures go a long way to reduce energy bills while improving performance. Water-efficient fixtures also reduce consumption and bills.
For larger-scale renovations, replacing windows and insulation goes even further in promoting energy efficiency. Sustainable materials for flooring, cabinetry, and other features also extend the kitchen renovation's eco-friendly footprint.
When investing in energy-efficient features for your kitchen remodel or renovation, look for the Energy Star rating. This label shows that the products meet or exceed energy efficiency standards set by the Environmental Protection Agency. 
Updated Aesthetics
Kitchen styles come and go. While many withstand the test of time, some kitchens are certainly out of date. Given how much time families spend in their kitchens, an aesthetically pleasing space is a significant benefit of remodeling. New flooring, new cabinets or countertops, or updated hardware, lighting, and appliances can all add a fresh feel to your kitchen. 
Improve Safety
If you own an older home, you may be aware of some safety issues within your existing kitchen. Unsafe wiring, slippery or splintered flooring, and even mold and mildew problems are common issues in older homes. Older appliances can also be safety hazards with older units not able to meet modern energy levels.
Professional kitchen remodeling is a great way to update kitchens and improve safety, from top to bottom. Your kitchen will be wired to meet the demands of your modern appliances, and all other surfaces and structures will be safe. 
Add Value to Your Home
A kitchen remodeling project is an excellent way to increase your home's value, typically offering a good return on investment. Via Remodelling Magazines' 2020 Cost vs. Value Report, minor kitchen remodels recoup 77.6 percent of the cost, while major kitchen remodels recoup 58.6 percent. An upscale major kitchen remodel recoups 53.9 percent. All of these numbers reflect national averages, with changes based on the specific region in which a remodel occurs.
This means that your kitchen renovation or remodeling project will practically pay for itself, especially if you improve energy efficiency. If you are interested in selling your home, an updated kitchen is a great way to attract buyers. Outdated kitchens represent a lot of work and expense that a new homeowner may not want to take on, even if they can recoup most of the cost over time. 
As you are thinking about getting the most value out of your renovation, whether you want to sell now or in the future, we have advice. We recommend spending most of your budget on things you do not want to replace frequently, like appliances or cabinets. Switching the wall paint is a simple DIY project, as is hardware and decor, so keep your investment focused on the big-ticket items.
One of the best ways to maximize the value of your kitchen remodeling project is making a plan and sticking with it. Working with us, your renovation will be well-researched and designed to ensure every step is done in order. 
To learn more about how we can make your kitchen remodel successful, get in touch with our team today. Use our online contact form or call us at 858-254-3084.