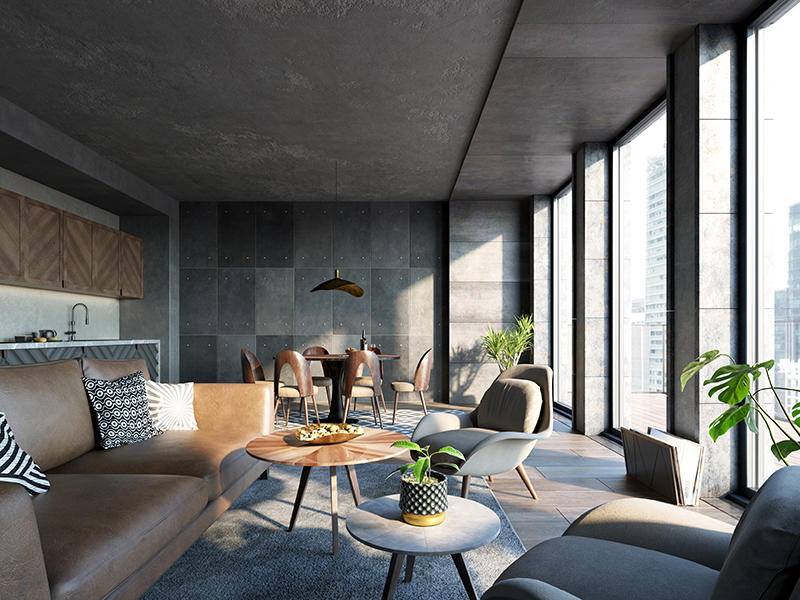 When should I go for a full home remodel?
Remodeling a house. Where do you start? What will it cost? And should you perform an entire home remodel? Many factors go into home renovations. To make it easier, we have all the details on full home remodeling in San Diego, including costs and renovation ideas. 
Where to start with home renovation for San Diego
Ask a third party to evaluate
If you have an idea for a renovation or simply know that you want to remodel your home, it is a good idea to have a third party's opinion. An experienced builder, contractor, and/or designer should be able to take a look at your space and hear your ideas, as well as share some ideas of their own. They can tell you if the plan is feasible, offer alternatives and solutions to problems, and potentially give a rough estimate of the project cost.
Figure out your budget
A whole-home remodel will cost more than handling one room at a time as needed, but there are also efficiencies in this method. You can make the most of your time with professionals, gain a cohesive design, and potentially get deals on materials in bulk. Be aware that the older your home is, the more it will cost to renovate. 
Consider the value of your home overall. The general advice is not to spend more than 10 to 15 percent of the value of your home on a renovation. Going over that will not proportionally bring you a return on investment.
Value for you or someone else?
Certainly, aspects of your whole home remodeling will boost your return on investment. If you go over the recommended percentage for cost recovery, you will have to decide if it is worth it for the functionality or aesthetics you desire. A good remodeling partner will help you maximize value, both for your everyday life, and for long-term resale potential.
Make a clear checklist
Be sure to understand all of the major elements of a whole home renovation. That includes:
Inspecting the structure and envelope of the home, including plumbing and electricity, to ensure everything is in good repair

Demolition and removal of anything you are not keeping (old tile, walls, etc.)

Construction of new structures, including walls, doorways, windows, etc.

Any new electrical, plumbing, or ductwork, along with insulation and drywall

Finishing surfaces like walls and floors

Installing appliances, hardware, furniture, and decor
Look at cost per square foot
One popular and simple budgeting method is to look at the cost to renovate a house, per square foot. There are many national averages and regional data on this, giving a high and low range. For example, according to Home Guide, the national average for a whole home renovation is $15 to $60 per square foot.
Completely gutting a home and remodeling it from the studs up will, of course, cost more, even when you are looking at it per square foot.
Budget or luxury?
Choosing more upscale, luxury finishes and features will cost more than sticking to 'budget' items. The choice depends on how much you want to spend to bring your vision to life. The professionals with whom you work can help guide you toward areas where the investment is worthwhile, along with options for lower-cost items that are still high quality. 
The fun part: renovation ideas for San Diego
Simple Home Remodel
Clean lines in a remodel are beautiful yet simple. The simple design keeps the carefully selected materials front and center, and highlights outdoor views.
Modern Home Remodel
Industrial features and modern materials never go out of style. Consider a focus on modern design, an inspiration for any home renovation.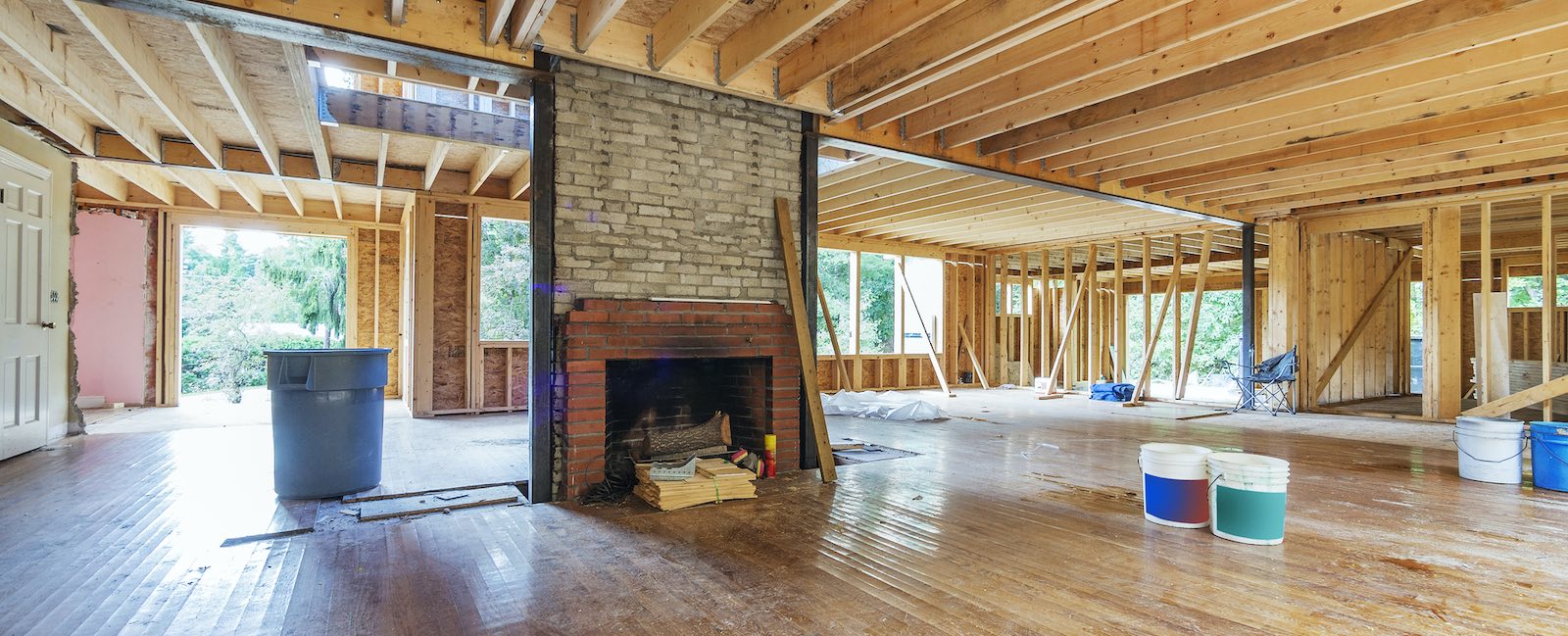 Luxury Home Remodel
Whether you choose a few luxury features or go all-in on an upscale renovation, there are ways to add richness and function to your home. 
Wooden Remodel
Wood has many places in a home renovation and can fit any style.  Wood (including reclaimed wood) can be featured in floors, cabinetry, doors, beams, and even a focal wall.
Stone Remodel
Stone features in a remodel can add instant luxury to any home.  Consider a stone kitchen island, or outdoor spaces that can add luxury and beauty to your home.
Milan Design + Build Dream Homes
Check out our Portfolio to see some of the homes we have designed, built and remodeled. Whatever your style or vision, our team has the skill and experience to create it. 
Evaluating contractors
All-in-one Contractor or Specialist?
 A general contractor can help coordinate a remodel project, especially at the scope of a full renovation. You can hire specialists as a homeowner, but an experienced general expert can source the best specialists and manage those responsibilities. You will pay more for this generalist, but it can be worthwhile. 
Does the Contractor Have Good Reviews?
Check out the reviews on your prospective remodeling partner. Testimonials and examples of work can also be helpful in seeing what they have done in the past. 
Cold call a Contractor
You can always reach out directly to a contractor to ask them your questions and get an idea of their skill. It's a good idea to do this alongside additional research to verify what they tell you.
Ask for quotes
When comparing contractors, you may wish to ask for various quotes on your project. If numbers come back with big differences, look at the reasons why. You do not want to end up with a contractor who is artificially inflating prices, nor one that is cutting corners. 
Practice negotiating with a friend
It can be nerve-wracking to negotiate a quote! Practice with a friend before getting on the phone or meeting with a contractor with whom you would like to negotiate. This can give you the confidence you need to be effective. 
Helping the project go as planned
Put your sweat into the project
If you are confident in your DIY skills, you may be able to take on some aspects of a remodel project. For example, once the contractor does the major building and structural changes, you could paint the walls yourself. 
Make a set of clear goals with the contractor
Clearly define, from the start, what you want the contractor to do and what you want to spend. Expect that there will be some overages in budgets and build that into your expectations. Nobody wants a surprise during remodeling, and those goals from the start can keep your project on track.
Offer free food
Fed workers are happy workers! If you can provide some food to the workers on site, it can keep the project going swimmingly. Generally, it's good to be as polite and helpful as possible, whether that comes in the form of snacks or profuse thanks.
Conclusion: When is a remodel right for me?
Planning is key
By planning, you can ensure that you are remodeling at the right time. If you know you are in a home that is worth remodeling, in terms of location and value, that is step one. Get through a structure inspection and ensure the home is safe and able to hold up to your planned renovations. Plan your finances to ensure your budget will support a remodel. Then put time into finding the right contractor to execute that plan.