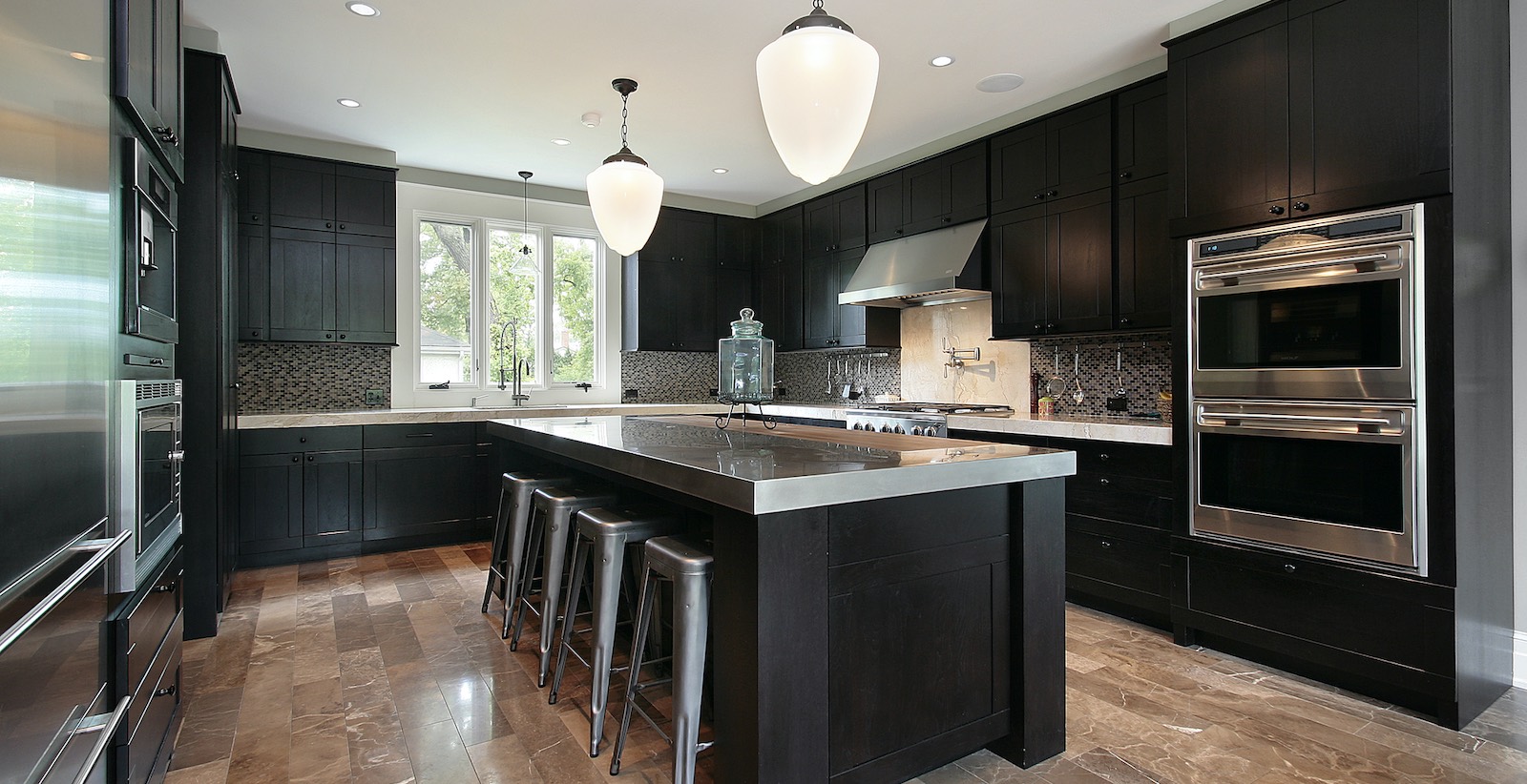 The kitchen is the heart and soul of your home. Since kitchens tend to receive the most use out of any room in the house, it stands to reason that they eventually start looking tired and in need of a makeover. If you're going to use this room multiple times a day, it stands to reason you want to keep it looking good. If you've decided to give your kitchen a makeover, read on to discover how.  If you're in San Diego, be sure to get in touch – we'd love to see if we're a good fit for your kitchen makeover.
Create Your Dream Kitchen
The first step is where your imagination has no limits. Get down on paper exactly what your ultimate kitchen looks like. Don't hold back. Include as much detail as possible at this stage. Don't forget:
What do you intend to use the kitchen for (aside from cooking)?
The layout of the kitchen
How much counter space do you need?
How much storage do you need?
Which appliances do you want?
The color and finish of the cabinets
Any other furniture, such as a buffet, dining area, island, and open shelving
Lighting fixtures
Finishes like cupboard handles and power outlets
Consider the Kitchen Layout
A kitchen should be as practical as it is functional. Ensure you've planned enough space around the units and appliances so you can safely move around the area. Don't forget to include ample space for opening doors.
If the current layout works for you, you may consider refreshing the existing space. More on that later.
Energy Efficiency in the Kitchen
If you're replacing your kitchen appliances and lighting, try incorporating energy efficiency. Choose items that have a good energy efficiency rating and are eco-friendly. You will pay less for your utility bills, and the planet will thank you too.
Set Your Kitchen Makeover Budget
Now you need to determine your budget. What's the maximum amount you're prepared to spend on your dream kitchen? This step is vital because, without a firm budget, the costs can run away from you and become unmanageable.
Once you know what your maximum spend will be, you need to start understanding how to fit your dream kitchen into the budget. This could mean compromising in some areas. For example, swapping out granite for a less expensive material for your countertop.
Research is key here as prices of materials and products differ significantly across suppliers. Therefore, spend a reasonable amount of time doing the proper research on:
Your needs vs. your wants. Determine precisely what you need and what is essential. After you've established and met your needs, you can incorporate non-essential items that you really wanted with a clear conscience.
Which "dream" materials and products fit within your budget
Which materials and products you could swap out for less expensive alternatives (aim for the best quality your budget allows for, especially if you expect significant wear-and-tear)
The cost of any installation/worker and the cost of delivering materials to your home
The cost of any re-routing of plumbing and electrical rewiring
Finally, create a sub-budget for hidden costs, unforeseen incidents and increasing prices due to the supply chain and inflation. You never know what may crop up when doing the work, so it's better to be prepared.
Refresh or Remodel Your Kitchen?
If you're happy with the current layout of your kitchen, a refresh may be the answer rather than a full-on remodel. A refresh costs a lot less and will be completed in a much quicker (and less disruptive) time frame. It also has the added advantage of not needing to reroute any plumbing or electrics.
A refresh can include several methods to make your kitchen look completely brand new:
Replace or paint the existing cupboard doors and drawer fronts. There are a large number of companies that specialize in replacement doors for existing units. Or, if you're good with a brush, there is an endless array of color options and finishes to transform your cabinet doors.
Replace doorknobs and handles with modern handles.
Painting the walls will update and uplift your kitchen.
Add additional storage such as open shelving.
Swap out old, outdated appliances for newer, more modern and energy-friendly versions.
Install better/smarter lighting solutions. A statement light over a kitchen island can look amazing.
If you decide to remodel, it's always best to consult the advice of experts. Unless you're a builder, you won't be able to spot potential pitfalls or problems with your desired layout. Work with an expert to create a kitchen that fits your budget. They will be able to give you an accurate rundown of materials and installation costs.
Plan for the Disruption
How long will your kitchen be out of action during the makeover? What will you do during this time? Can you make due with an Instant Pot and an outdoor BBQ?  Whether you stay elsewhere or make do with other areas of your home, you need to plan for the disruption.
Hiring Contractors Vs. DIY for your Kitchen Makeover
It's always tempting to save money by doing the work yourself. However, hiring a contractor will save you time and ensure the finished result is completed to a high standard. Only you can determine what you are capable of, so decide which parts of the makeover you will complete yourself and for which tasks you will need a contractor.
We will say, however, that unless you're a qualified plumber or electrician, it's vital you get a professional out for any plumbing or electrical work. The consequences of DIY'ing this and getting it wrong can be devastating.
Hiring the Right Contractor
Finding a good contractor can be tough, so we recommend doing the following:
Ask friends and neighbors for recommendations.
Look online at customer reviews.
Ask the contractor for examples of previous work.
Go with your gut – if something seems "off," don't hire them.
A kitchen makeover can be an exciting and fulfilling project if you take the time to plan it out properly. You never know; you may discover that your dream kitchen may be nearer than you thought.  Contact us today!