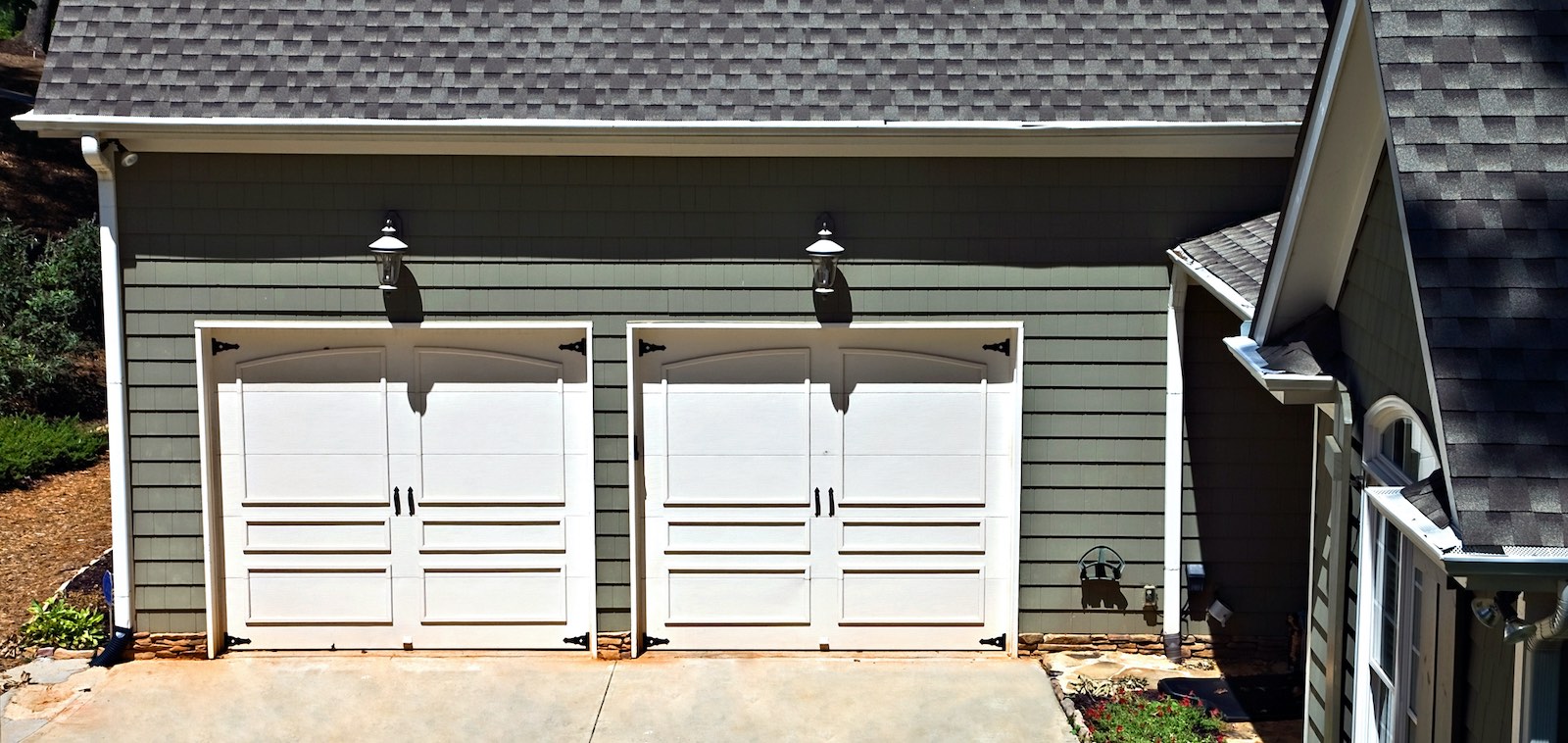 A garage can be a fantastic addition to a home. They are large spaces that can be transformed for many purposes. If you've always wanted a home gym, workshop, extra storage, or a dry and safe place to park your car, a garage may be exactly what you need.
The good news is that garages in their simplest form are uncomplicated structures. Most of the time, you're talking about four walls, a roof, and a couple of doors. However, in nearly all circumstances, they are added as an extension to the existing home. Very few people have enough space in their house to turn an indoor area into a garage. That means there are other factors such as foundations and building permits to consider
If you've got plans to add a garage to your home, here's what you need to know.
Research Your Local Zoning Laws
Before you get excited about the prospect of having a new garage, you need to research your local zoning laws. These dictate where structures can be built on your property and how big they can be. They also determine what materials can be used and if there are any other requirements.
If you're in an HOA, you'll have to check the regulations of your organization to ensure you're playing by the rules before you get too far down the road.
What Size Do You Need?
If the zoning laws give you a thumbs up, you can go ahead with the planning. Firstly, you need to determine how big a garage you need. This is crucial because there's nothing worse than building a garage and finding out it's too small for your requirements.
The size depends on its purpose. Once you figure out what you will use the space for, you can determine how much garage you need. 
Pro tip: If you're planning to use the garage to keep vehicles in, make sure you measure your vehicles with their doors fully open so you can get in and out of your car while it's parked in there. A garage that's too narrow will not be fit for purpose if you can't exit the vehicle without hitting the wall with the door!  And you certainly don't want to have to pull your side mirrors in every time you pull in and out of the garage.
Consider the Exterior Access Points
Garages require a driveway so you can get to and from your new extension. Plan to have at least a 10ft wide access point leading from the street to the garage. You'll need twice that width if your garage is going to be double-sized.
What you have in your garden will influence where the driveway will go, so it's essential that you have the available space to accommodate it.
Choose the Aesthetics Wisely
Since the garage is going to be an extension to your home, you need to make sure it blends in with the existing structure. For example, building a modern garage against a period building will look strange.
Choose materials that match your home and pick a design that won't look out of place. For double garages, two single-sized doors look much nicer than one huge door.
To Future-Proof or Not?
Do you have plans to extend your home? If so, the roof of your garage can play an important role. Building upwards is typically easier and cheaper than building a whole new structure. If you eventually want to expand your home, going into the roof of the garage can be a great choice. 
Consider:
A pitched roof that is high enough for a loft conversion.

A flat roof suitable and strong enough to build on.
When discussing building plans with your contractor, ensure you let them know that you would like to expand in the future. They can give you recommendations on how you might achieve this by constructing above the garage.
Interior Door Placement
Most people who choose to have an attached garage want an interior access point as well. This is a door that leads from your home straight into the garage. The placement of this access point is important because it depends on which side of the house the garage will be and what rooms are there.
For example, you don't want a garage on the side of the house where there are only bedrooms and bathrooms. It's much more practical to have the access point coming off a hallway, utility room, or kitchen. Additionally, garages can be colder than the rest of the house, affecting home heat efficiency if the access door is in the wrong place.
Plan the Costs
As well as the zoning laws, your budget is going to determine what you can have. Other "extras" such as heating and cooling systems, bathroom installation, insulation, floor drains, extra electrical outlets, and built-in storage can have a big influence on the total cost.
The average costs for a garage extension are typically:
$10,000 – $12,000 for single-car-sized structures

$15,500 – $20,000 for double-car-sized structures
Get the Professionals Involved
On the face of it, garages can seem like a simple project. Don't let that deceive you. Garages need to be built by qualified and skilled professionals to ensure they're safe, sturdy, and comply with all current building regulations. The same applies to any plumbing and electrical work.
Find a trusted and reliable contractor to carry out the work. You will then be 100% certain that your garage will be completed to a professional standard.  If you're in the San Diego area, contact us to discuss your project.
To find the right contractor, don't be afraid to ask as many questions as you need. Also, go on recommendations from others and consult reliable review sites to ensure you're making the right decision.
Garages are a fantastic and low-cost way of increasing the size – and value – of your home. However, like any other type of extension or remodeling project, they require precision planning. If you get this step right, everything else will fall into place, and you'll soon be enjoying your new garage without any problem.