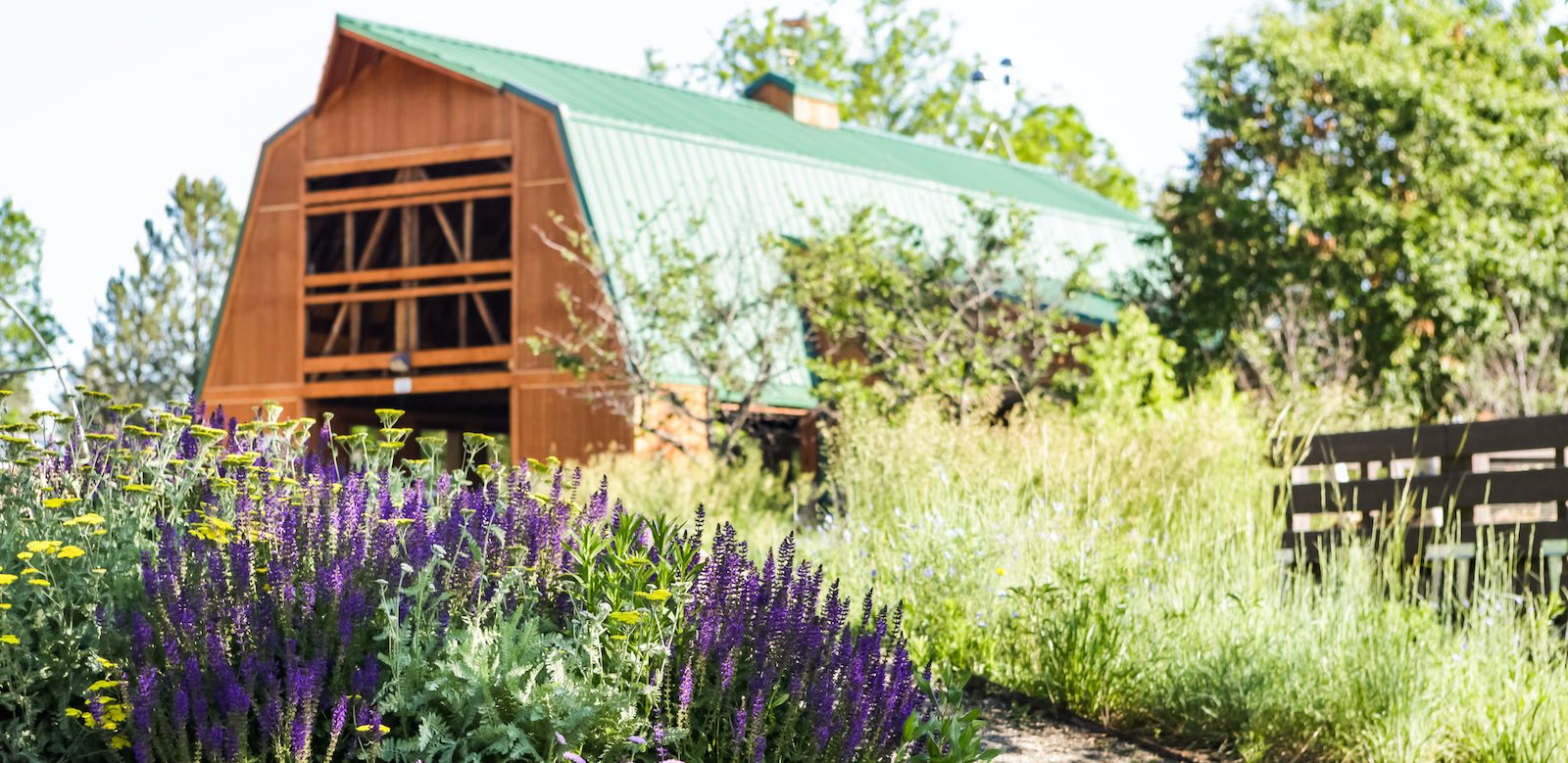 What is the definition of an accessory structure in CA?
Is your home filled to the brim? Need extra space? Why not consider an accessory structure. This type of alternative dwelling unit is a detached accessory structure that can be used for many different purposes.
Types of Accessory Structures
For instance, do you need a laundry room, space for your classic car, a workshop or a she-shack or man cave? You could even refer to such a place as a backyard home or tiny home. All these are types of accessory structure. This type of accessory dwelling unit or ADU just might be the answer you are seeking.
What are benefits of having one on your property?
You know you would just love to have an additional dwelling unit on your property. Perhaps you love entertaining or having room for all your party guests. Do you need more space to relax with friends and family? Or perhaps you just want some storage or some way to protect your car. A secondary unit can offer you many additional uses for your home. It can also increase the value of your property in San Diego.
What to keep in mind when designing an accessory structure in CA?
As with any type of structure, you will need to build a set of plans. This will start with a feasibility study. You will need to know your property's exact property lines and the zone you live in. This will open up for you the possibilities you are seeking – where you can place your backyard structure or detached adu – how high you can build and what you are allowed to use the structure for.
How much will an accessory structure cost to build?
If you know anything at all about construction costs, then it shouldn't come as too much of a surprise to know that costs will vary. If you can get the help of a draftsperson or a permit expeditor or someone familiar with the inner workings of your City Services, that will be a big help.
Draftspeople can range in price and pricing structure. Your best bet is a licensed architect, although they are usually the most expensive. Choosing someone with permit experience will save you in the long run, as their familiarity with the entire process will not have you jumping through unnecessary hoops.
There are also your City Fees. You will be paying for the submittal and for issuance. Reviewers spend time checking your plans and issuance fees are for the inspectors who come out periodically to inspect the construction of the additional dwelling unit. All fees are based on the size and use of your backyard dwelling.
What size can I build on my property?
This is to be determined by the overall size of your property and zoning ordinances. You will want to have a survey done of your property to establish your exact property lines. There are already Assessor's Maps and other maps, many of which haven't been updated in decades. So for peace of mind and for your neighbor's as well, get that survey in hand.
What is the purpose of my accessory structure?
As a homeowner, you have many ways to enhance your property. You may be looking for additional garage units in CA, a multifamily ADU, or any other type of backyard dwelling. Everyone has different interests, and many homeowners want to take their hobbies to new levels or are looking to realize a second income. A modern CA ADU may be just what you are looking for.
What new laws do I need to be aware of?
When you decide to complement your property with an additional dwelling unit, your architect or friend in the City Development Services department will be able to advise you of any new laws or regulations you need to know about. This is why it is crucial to find someone with the experience of having plans drawn up and of what you need to do to navigate the city system. It can be a long process from start to finish. If done right, you'll be glad that every detail was attended to.
Are there any tax incentives for homeowners who build a structure?
Accessory dwelling units or ADUs may make your taxes go up. There are ways of assessing the additional unit. The California Department of Tax and Fee Administration has lots of information on their solar industry, green manufacturing incentives and rebates and tax credits. Be sure to visit their Resources page, for additional information.
What are the requirements for permitting an accessory structure?
The keyword is patience. Be prepared when it comes to submitting a permit. Submittals are often time-consuming, complicated and come with their own special dose of frustration. This is where your extra helpers can go to work for you. If you know people who know people, it will help tremendously. They are familiar with the processes, the language and jargon, how many plans to print and how not to get lost in the system. If you are inexperienced, find yourself an experienced go-to person.
There are two ways to get a permit:
Over-the-counter (OTC). This is the preferred method. It is the quickest and cheapest route to a permit. What you do it to visit all of the necessary departments in one day. For this you might want to make an appointment or be there when the doors open for the day. You'll start with a screener who will set up your project in their system. They check that you have all the necessary forms and drawings. From there, you visit each department reviewer. These will include Zoning, Planning, Combined IAS, Structural, and Engineering. Each reviewer will give you corrections which you will have to make to the plans. You may have to return with newly printed plans or corrections may be sketched right in.
Internal Review. In this case, you see only the screener. Your project is set up in the system, ensure you have all the necessary documents and then you hand the entire thing over to them. An internal review can take anywhere from 2-6 months. There's no way to speed up the process, especially if construction is booming in your area.
What structures qualify as "accessory" under local zoning regs?
According to FEMA, an accessory structure is a structure on the same parcel of property as a principal structure and the use of which is incidental to the use of the principal structure. This may be a residential garage or storage shed for garden tools, gazebos, picnic pavilions, boathouses, small pole barns, storage shed, and other similar buildings.
Accessory structures are also known as alternative dwelling units, auxiliary dwelling units, secondary dwelling units, tiny homes, backyard home, or any other similar name.
What types of permits do I need for an accessory structure?
Any type of additional construction on your property, will require permits that allow you to build. These permits come through your local city or town, and they may vary. Getting approval on your permits can be a loborious and time-consuming process and that is why it's best to let someone "in the know" handle all of your paperwork for permit submittal. The departments you will deal with include Zoning, Planning, Combined IAS, Structural, and Engineering.
What types are not allowed due to code restrictions?
In San Diego County, there are exact stipulations as to what type of accessory structure is allowed. Most types of garages, carports, storage buildings, workshops, hobby shops, barns, agricultural buildings and other non-habitable buildings are allowed. There are specific lot sizes and square footage requirements to meet. For more information, see County of San Diego, Planning & Development Services.
How to apply for a permit in CA
As previously mentioned, applying for a permit for an accessory structure, can be a long and frustrating process. Submittals are often complicated, and very time-consuming. This is where anyone directly associated with your local government can be of great assistance. They will help you to navigate the system, which can be overwhelming right from the start.
The two ways you can apply for a permit include 1) Over-the-counter and 2) Internal review. Either way is not a quick fix, and each department must sign off on your paperwork before the permit process moves forward. If corrections must be made, you will be notified. If your plans need to be edited, you will need to remedy that as well.
What fees are associated with permitting an accessory structure?
You Can hire a Permit Expeditor, who can help your permit move through the necessary channels, or at the very least stand in line for you. They can be costly – usually around $50/hour or $50 per department visited. If you have employed an architect, those fees are separate. Then there are the City Fees. You pay for submittal and issuance. You should expect to spend at least $2,000 on City Fees.
What happens if you don't get a permit?
If your plans have been sent back to you, you will have to make corrections for your secondary dwelling unit and get a second review. By all means, if your permit is denied, make the changes and resubmit.
If your process was over-the-counter, (OTC), revisit the departments who gave you corrections. Bring your correction list, show that each issue has been addressed, and you should receive permit approval that very day.
If you had to submit for Internal Review, you will need appointments with each individual reviewer and resubmit to the necessary departments. If you submitted to five departments, then you will have to resubmit to those five departments all over again. You see, how complicated things can get. Once you have approval, you can go back to your screeners for issuance and get on with construction.
What happens if your project doesn't meet code requirements?
You will have to get your draftsperson or architect to do a redesign. Simple accessory structures should not cause you major zoning problems, so be sure everything is correct before submitting for your permit. ADU codes and regulations must be met in order for your ADU project to be approved.
How to hire a contractor to build your accessory structure
That's where we at Milan Design + Build come in. You want to employ the very best in accessory structure builders. Did we mention that we are one of the leading home addition builders in San Diego County? We have added countless room additions, garage conversions and ADU projects that span all manner of style and aesthetic.
What type of contractor do you need to hire?
You have a vision. We can bring that vision to fruition. We will get a complete understanding of your needs, your ideas, and your goals, then fashion them into the accessory structure you have been dreaming about.
When you are ready to go forward with that modern CA ADU, tiny home, garage for your classic cars, or any type of ADU design, talk with us first. We will walk you through the entire process, from material recommendations, plans & permits and construction. Because we have done this very thing time and time again, we know what you will want, and we know how to get that for you.
Tips for choosing the right contractor
You want a contractor with experience. You want a friendly, dependable and invested team. You want a company who has been building premiere properties for homeowners for over a decade. You want a personalized approach that will enhance the value of your property and make it more efficient. We offer all this and so much more.
We bring all you need and expect to every job we undertake. We know how your life changes, how living spaces can take on a whole new aspect as the years go by. We help you to create or re-create your home and its environs by giving you accessory dwelling units which are second to none.
We are skillful, innovative and focused in all we do. Let Milan Design + Build bring you a detached ADU or attached ADU right to where you live. Contact us for more information.