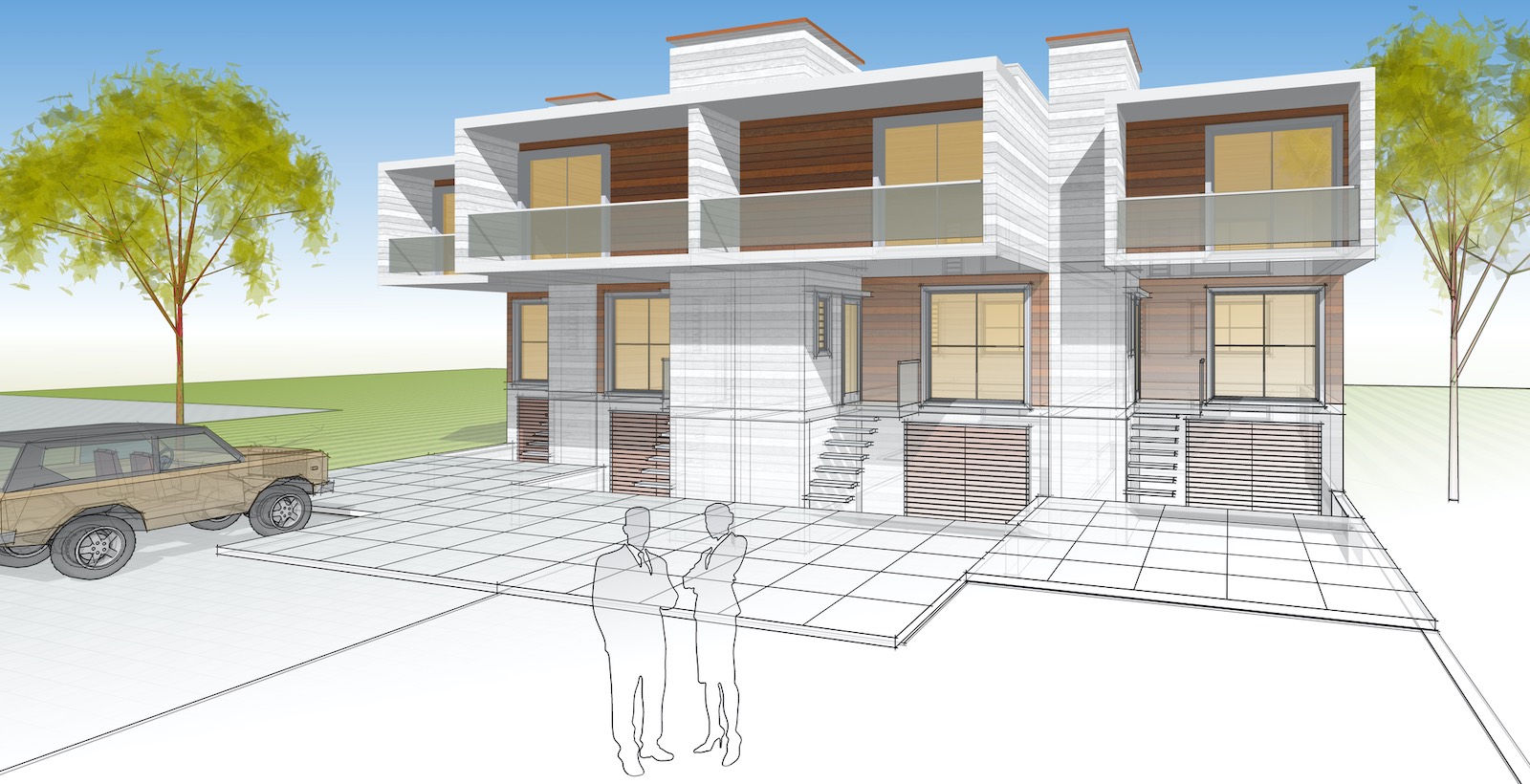 Pressure is growing from all sides to build new homes and buildings sustainably. Building for the future is important and necessary, from reducing carbon footprints to creating stable structures that can withstand the increasing frequency of extreme weather events.
More and more construction contractors are building structures that conform to Leadership in Energy and Environmental Design (LEED) certification to ensure their creations are up to a standard where sustainability is concerned.
But what is LEED, and more crucially, are LEED-certified buildings resilient? Let's take a closer look.
What is LEED?
LEED is a certification program developed by the US Green Building Council (USGBC). It's essentially a benchmark for reaching a sustainable and green standard for construction, design, maintenance, and operation.
This certification can be applied to new and existing buildings. Where existing buildings are concerned, LEED certification can be achieved through remodeling and retrofitting older homes in an environmentally friendly manner.
The ultimate aim of LEED is to reduce environmental impact. This is achieved by building with sustainable and fewer resources and using practices that avoid negative environmental impacts. Waste reduction and energy efficiency also play a large role in LEED.
LEED is not just used in the US. It has become the global standard for construction or renovation projects that are environmentally friendly, healthy, cost-effective, and efficient.
What is Resilience?
If something is resilient, it means it can withstand a lot. When talking about structures, a resilient structure can take a lot of beating, particularly during extreme weather events.
The Urban Land Institute defines resilience as "the ability to prepare and plan for, absorb, recover from, and more successfully adapt to adverse events."
The US has seen more than its fair share of forest fires, hurricanes, and flooding in recent years. As climate change becomes more prevalent, these extreme instances will only increase.
In 2021, the US experienced 20 climate disasters that caused $145 billion in damages. This is mainly because most homes and commercial buildings are not created to withstand such events. Entire neighborhoods can and are wiped out in a matter of minutes, leaving nothing but devastation and a colossal clean-up and rebuilding bill in its place.
On the other hand, resilient buildings are built with these hazards in mind. For example, a resilient house built in an area where forest fires are common will be created using non-combustible materials and have other features that allow it to withstand a fire.
Are LEED Buildings Also Resilient?
Since the ultimate aim of a LEED-certified building is to reduce environmental impact, they also have to be resilient.
There is no point in creating a house from sustainable materials if it will be destroyed during the next forest fire. Not only are you creating something that is not fit for the purpose you will also double your carbon footprint and the materials required because the structure will need to be rebuilt.
A LEED building project considers resilience a key factor in how it's designed. If homes can withstand natural disasters, the resulting damage cost is far less, and you don't need to rebuild nearly as much.
Can Existing Structures Be Resilient and LEED Certified?
It is certainly more challenging to retrofit existing buildings to be resilient and LEED-certified. However, it is not impossible. For example, replacing the cladding on a building with something that is fire retardant, strengthening foundations, or creating proper drainage systems are all ways that can increase the resilience of an existing building.
The key is looking at what is likely to occur in the future and then making changes to prepare for these challenges.
What Are Some Examples of LEED and Resilient Building Practices?
Modern, resilient buildings are created using certain practices. When looking at examples of resilient structures, you will tend to find the following:
Fully insulated structures
Triple and insulated glazing
Internal courtyard spaces for increased daylight
Buildings with multi-purpose and flexible uses
Low-carbon materials such as sustainable wood and masonry from low-energy sources
The use of locally sourced materials (reducing transportation and import costs)
Built using manual labor rather than oil-powered machines
Other common features are designs that are sympathetic to the surrounding environment and ecosystems with no negative impact on wildlife or ecology. You will also see green energy systems installed such as solar or wind harvesting and efficient waste and water recycling mechanisms.
How to Become LEED Certified
LEED certification is awarded using several different categories and a points-based system. When you submit your project, you must decide which category it falls into. At present, there are six different rating categories:
Building construction and design
Interior design and construction
Operations and maintenance
Residential
Cities and communities
Recertification
Within each of these categories, there are different criteria by which you can earn points. When looking at your project, you must determine which of the following you are likely to earn points in and find ways to adjust your project to satisfy more criteria.
The criteria include:
Sustainable sites
Water efficiency
Location
Transportation
Materials and resources
Quality of environment indoors
Energy and atmosphere
Innovation
Points mean prizes – sort of. The more points you qualify for, the better your LEED rating will be. Projects can be certified at Silver, Gold, or Platinum level, with platinum being the highest possible accolade.
To understand more about LEED and its rating system, you can visit the website for more information.
Conclusion
As concern for our future grows stronger and the instances of climate-related disasters become more frequent, we can expect resilience to become a standard feature in building and construction.
Demand for LEED homes and buildings is also growing, particularly amongst the younger generations. With LEED and resilience hand in hand, we can look forward to a more sustainable and carbon-neutral way of approaching building projects.