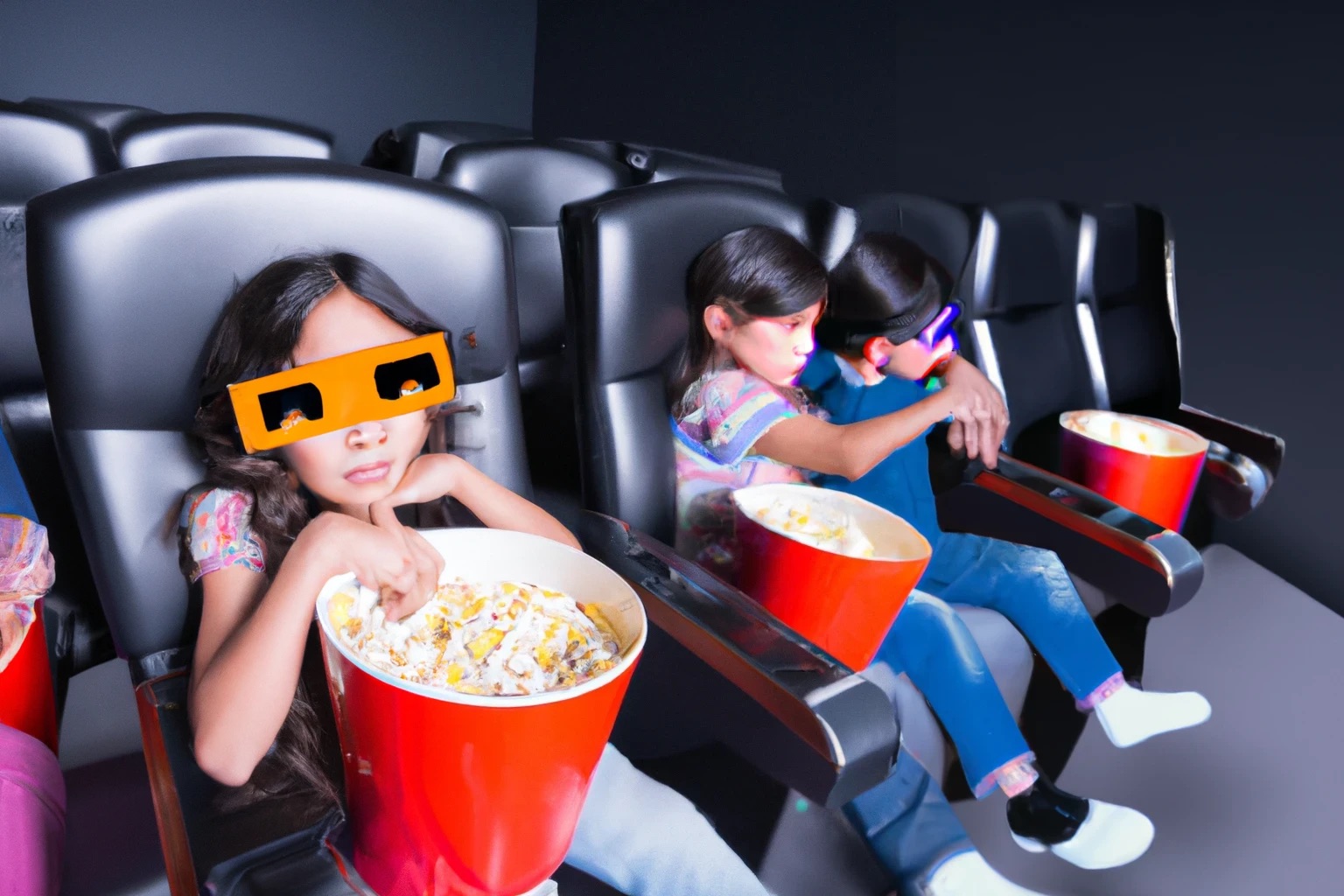 When looking to add value to your home, it's easy to overlook unique home improvements in favor of more common improvements such as a kitchen or bathroom remodel. After all, they're a tried and tested way to quickly add value.
But are unusual home improvements worth the investment too? And should you be considering these for your home?
Let's take a look at a few examples of unique home improvement ideas.
Do Home Improvements Increase a Home Value?
Home improvements can increase a home's value, but the specific impact depends on factors such as the type of improvement, the local real estate market, and the quality of the work.
Popular improvements that have a high return on investment include kitchen and bathroom remodeling, adding a deck or patio, and finishing a basement.
However, over-investing in improvements or upgrades that are not in line with the local housing market can lower a home's value.
What Improvements Add the Most Value?
The basic home improvements that generally add the most value to a property are:
Kitchen renovations
Bathroom updates
Adding extra living space (such as a deck, patio, or finished basement)
Energy-efficient upgrades
Increasing curb appeal through landscaping and exterior improvements
Unusual Home Improvements
Some examples of unique home renovations that can add value include:
Unique architectural features
High-end finishes such as marble countertops or custom cabinetry
Smart home automation systems
Outdoor living spaces such as a pool, hot tub, or fire pit
Unique storage solutions such as built-in shelving or a custom closet
However, it's important to remember that what may be considered unusual or unique in one market may not be as valued in another.
Additionally, not all buyers will appreciate or be willing to pay extra for unusual features, so it's important to consider the target market when making these unique home repairs.
Glass Flooring
In general, glass flooring can add a unique and luxurious touch to a home, which can make it more appealing to potential buyers and increase its perceived value. However, it's also important to consider the cost of the glass flooring and whether it fits with the overall style and design of the home.
If done correctly, glass flooring can add a significant amount of value to a property, but it's best to consult with a real estate expert to get a more accurate estimate.
Glass flooring can show off a home's interior design and architecture in several ways:
Allows more natural light to flow through the home;
Provides a clear view of lower levels or unique architectural elements;
Serves as a design element itself;
Can highlight unique design features of the home;
Can complement modern and contemporary interior design styles.
Indoor Pool
In some areas and for certain types of buyers, indoor pools can be a highly sought-after luxury feature, increasing the value and appeal of a home.
However, indoor pools require a significant amount of space, which can be challenging to find in many homes. This can make indoor pools a less practical option for many homeowners and limit the pool's ability to add value to the home.
An indoor pool is often considered a luxurious amenity. Indoor pools offer the convenience and comfort of being able to swim year-round, regardless of the weather, making them a highly sought-after feature for many buyers.
Indoor pools also tend to be larger and more elaborate than outdoor pools, often featuring intricate designs, high-end finishes, and a range of additional amenities such as hot tubs, saunas, and steam rooms.
Home Cinema
A home cinema can be a highly sought-after luxury feature, increasing the value and appeal of a home. Home cinemas provide a convenient and comfortable movie-watching experience, and they can also serve as a space for hosting events and gatherings.
A home cinema offers several benefits to homeowners:
A home cinema allows homeowners to watch movies in the comfort of their own home.
It's a private and intimate space for watching movies or hosting events
A home cinema offers a high-quality, immersive, and customized entertainment experience.
Over time, a home cinema can save homeowners money by eliminating the need to go to the movies.
A well-designed and functional home cinema can increase the perceived value and appeal of a home.
Wine Cellar
In some areas, a wine cellar can be a highly sought-after luxury feature, increasing the value and appeal of a home – particularly if your home is located near vineyards.
Wine cellars provide a convenient and secure place to store wine, and they can also serve as a space for entertaining guests and showcasing collections.
Adding a wine cellar provides a multipurpose space, particularly when hosting social events. The room can be used to store and showcase wine, and clever storage solutions mean it can double up as an area to keep other items neat and tidy.
A wine cellar can also be a unique and fun place to host parties, events, and tasting sessions.
Luxury Bathroom
A luxury bathroom can add value to a home by enhancing the overall aesthetic appeal, comfort, and functionality of the home.
Luxury bathrooms often feature high-end fixtures and finishes, spacious layouts, and cutting-edge technology, improving the overall functionality and comfort of the space.
Spa-like features are also often prominent such as heated flooring, spa tubs, and multi-head showers, providing homeowners with a relaxing and rejuvenating space.
Some examples of luxurious bathroom fittings include:
Stand-alone bathtubs
Steam and rainfall showers
Heated floors
Dual vanities
High-end faucets
Bidets
Chandeliers
Marble countertops
Home Gym
A home gym provides homeowners with a convenient and accessible space to work out, eliminating the need to travel to a public gym.
It can be a desirable feature for potential buyers as it serves as a functional and flexible space that can be used for a variety of purposes, such as exercise, yoga, and dance.
Depending on the amount of gym equipment you intend to install, you may have enough room left over to add a guest bed or a desk for a home office.
If the home is sold, a well-designed and functional home gym can be a key selling point, potentially helping to fetch a higher price and a better return on investment.
Automatic Blinds and Curtains
Automatic blinds and curtains can add value to a home by enhancing the overall functionality, comfort, and aesthetic appeal of the home.
Here are some ways they can add value:
Automatic blinds and curtains provide a convenient and easy way to control the amount of light and privacy in a room, eliminating the need for manual adjustment.
They can be integrated with smart home technology, allowing you to control them remotely, creating a more functional and efficient home.
Automatic blinds and curtains can help regulate the temperature of a room, reducing the need for heating and cooling and improving energy efficiency.
This feature can enhance the overall aesthetic appeal of a room by providing a sleek and modern
Others
What about some other smaller types of unusual home improvements?
The devil is in the detail, and homebuyers appreciate the little extra touches that people add to their homes, especially if they are practical and useful.
Nook Under the Stairs or Eaves
Under stairs and eaves areas are often dead spaces that are under-utilized. Many people hang their coats in stair areas, which can look messy.
Transforming the space into a cozy nook or practical storage facility will add value to your home. It can also:
Increase your home's functionality: A nook can be used for a variety of purposes, such as a reading area, home office, storage space, or play area for children.
Increase your home's storage: Declutter and organize your home.
Increase the aesthetic appeal: Add character and charm to a home while also improving the overall functionality and flexibility of the space.
Improved home layout: A nook can help improve the overall layout and flow of a home, creating a more efficient and functional space.
Trash, Recycling, and Laundry Chutes
Trash, recycling, and laundry chutes can add value to a home by providing a convenient and efficient solution for managing household waste and laundry.
Here are some ways chutes can add value:
Chutes eliminate the need to carry trash and laundry up and down stairs, reducing the physical effort and time required to manage household waste and laundry
They can help to declutter and organize a home, freeing up storage space that would otherwise be used to store trash and laundry bins
Hiding away your laundry and trash will make a home look more attractive
Chutes can reduce the risk of falls and injuries associated with carrying heavy trash and laundry bins downstairs
Solar Roof
With soaring energy prices, more and more people are looking to buy homes with built-in energy efficiency and cost savings.
Here are some ways a solar roof can add value:
Reduced energy costs: A solar roof can generate electricity for a home, reducing energy costs and increasing energy independence.
Increased home sustainability: A solar roof can reduce a home's carbon footprint and contribute to a more sustainable future.
Increased home energy efficiency: A solar roof can complement other home energy efficiency measures, such as insulation and efficient heating and cooling systems, to improve overall home energy efficiency.
A well-designed and functional solar roof can be a key selling point, potentially increasing the perceived value and appeal of a home, particularly among environmentally-conscious buyers.
Slide From Second to First Floor
Adding a slide from the second to the first floor of a home can add value by providing a unique and fun feature that all ages can enjoy. However, this feature is an acquired taste, and you may find it's not as desirable to homebuyers as other home improvements in this article.
A slide can provide a fun and convenient alternative to stairs, particularly for children and other playful homeowners.
Slides can be a unique and visually-appealing feature that can enhance the overall design and aesthetic of a home.
What Type of Contractor Do You Need for Unusual Home Improvements?
The type of contractor you need for unusual home improvements will depend on the specific project and the scope of work required. Here are a few contractor types are best for home improvement projects
Specialty Contractor: A specialty contractor is an expert in a specific type of home improvement, such as electrical, plumbing, or HVAC. Specialty contractors are suitable for unusual home improvement projects that require specialized skills and knowledge.
Custom Builder: A custom builder specializes in building unique and customized homes and can give you the best home improvement ideas. Custom builders are suitable for unusual home improvement projects that require a high degree of creativity and customization.
Architect: An architect can provide design and planning services for unusual home improvement projects, including creating plans and specifications, obtaining permits, and overseeing construction.
How Do You Find a Contractor Qualified To Do the Job?
It's important to carefully research and choose a contractor who has the necessary skills, experience, and reputation for completing your unusual home improvement project successfully.
Before hiring a contractor, be sure to obtain references, check their license and insurance status, and review their portfolio of completed projects.
What Should You Expect From the Contractor Once the Project Begins?
Once an unusual home improvement project begins, you should expect the following from your contractor:
Your contractor should communicate regularly with you throughout the project.
They should use high-quality materials and perform the work with attention to detail.
A contractor should work efficiently to complete the project on time and within budget.
Your contractor should follow the plans and specifications agreed upon in the contract.
They should conduct themselves professionally and courteously throughout the project and will be respectful of your property and privacy.
A good contractor should ensure that the work meets all applicable building codes and regulations and will obtain any necessary permits and inspections.
It's important to establish clear expectations and communicate regularly with your contractor to ensure that the unusual home improvement project goes smoothly and meets your needs and expectations.
If you have any concerns or issues with the work, it's important to address them with the contractor as soon as possible.