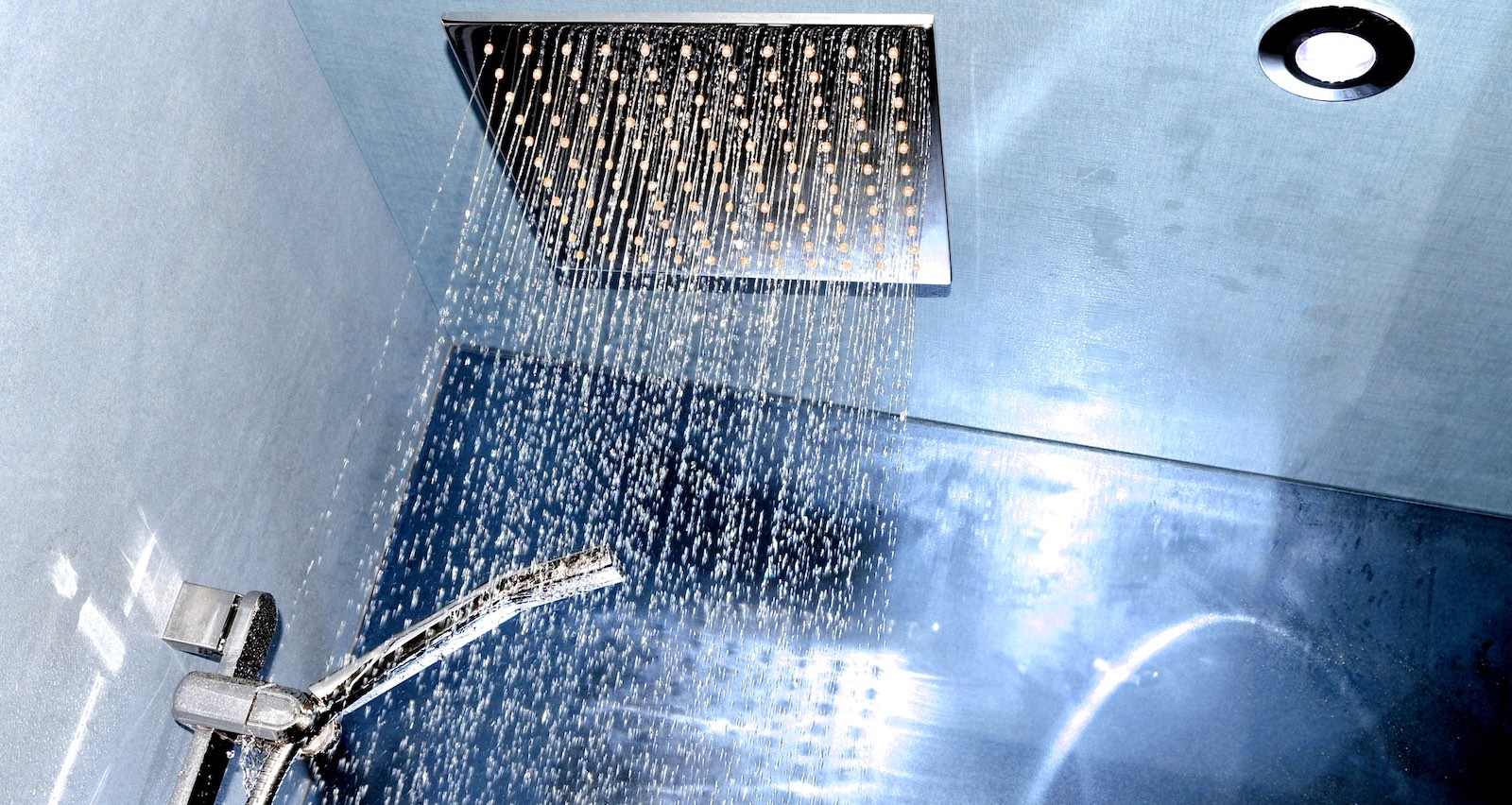 Shower units receive a lot of use, even more so if you have more than two people in the home. It doesn't take long for shower units to start showing wear and tear, especially if you have ceramic tiles installed.
The issue with ceramic tiles is that the grout harbors dirt and grime, which can be difficult to remove or clean. Even worse is that grout is a hotbed for producing mold. Let's face it; our lives are busy enough without the prospect of having to continuously clean grout and mold out of the shower. No one wants that.
To add to your tile woes, ceramic can easily break or become cracked. Anyone who's ever tried to replace single tiles will understand how complicated this can be. That's if you even manage to find tiles that exactly match the ones in your shower unit.
The great news is that tiles are not your only option in the bathroom. There are plenty of materials that can look just as upmarket as tiles but without the difficulty in cleaning or replacing. If you're looking to upgrade your shower unit and ditch those dirty tiles, here are our favorite alternatives.
Wooden Panels
Natural wood always looks great and can really enhance your bathroom aesthetic. Wood gives off those Swedish sauna vibes so you can pretend you're relaxing in a spa surrounded by gorgeous wood paneling. To really complete the look, you can go one step further and have a wood finish on the floor and ceiling. 
The downside to having wood installed in the shower is that it does require maintenance. You have to regularly ensure that it's properly sealed and treated to be water-resistant. Choosing the right wood is also important. You need wood that has been treated, so it doesn't warp in damp and wet conditions. 
Marble
If money is no object, marble is an incredibly classy way to finish your shower. The stone looks amazing and will stand the test of time. Even better is that marble tends to add value to a home – great news if you intend to sell in the future.
You do have to be cautious around marble, though. Chemicals such as hair dyes and harsh cleaning products can stain or damage the surface of the stone. Furthermore, some marbles contain iron deposits that will actually rust when exposed to moisture. Therefore, choose carefully when deciding which marble to purchase.
Acrylic Panels
Acrylic is a very durable material. Scratch and stain-resistant acrylic shower units feature a seamless design. This makes them very easy to keep clean, and you'll find that leaks are very rare.
Acrylic showers are long-lasting and come in a range of colors and designs to fit any choice of décor.
They sit somewhere in the middle budget-wise. They're not the cheapest option but are certainly affordable, especially when you factor in their longevity. If you manage to damage your acrylic shower, however, they can be very expensive and difficult to repair. And be mindful that acrylic only comes in standard shower unit sizes. If you want something custom-sized, you'll need a different type of material.
Fiberglass
A fiberglass unit is a budget-friendly option. Cheap to buy and cheap to repair, this is a great option for people who need a quick solution. Fiberglass is also seamless, so problems and leaks are minimal. 
The material can easily be scratched and damaged, though. And the color can fade or become stained. You will need to replace fiberglass more often than any other material. While it is initially cheaper, it can cost you more in the long run.
Aluminum Panels
A newly available option in the US market, aluminum panels can be installed using a special adhesive. Their high-gloss finish will give you the look of glass at a cheaper price point. Available in a range of colors, the panels are waterproof and scratch-resistant. If you manage to damage the surface, you can easily switch out the damaged panel and replace it without having to replace the entire unit.
Because they're so new to the market, supplies of aluminum panels are limited. They're not always available in US sizes either. However, as their popularity grows, you will see their availability grow in the correct sizing.
Laminate Panels
These are also new to the US market, though they have been commonly used in Europe for the past 40 years. These panels consist of heavy-duty laminate placed over marine-grade plywood. They are installed by using their tongue and groove system, giving a seamless appearance and minimal opportunity for leaks to occur. They're very durable and come with a lifetime guarantee.
You can choose from a wide range of colors and designs. You can even get them so that they look like ceramic tiles – without the pesky grout issues. Out of all the options, these have the least downsides to installing them.
Cultured Granite
Cultured granite is a man-made stone that is very heavy-duty and comes with a lifetime guarantee. This material was extremely popular a few decades ago, and it's easy to see why. Stain-resistant, damage-resistant, and with no grout, cultured granite is simple to maintain and suffers minimal issues.
The only downside to this material is that it's not particularly modern-looking. Its appearance may feel somewhat dated in an otherwise contemporary home. 
Hopefully, we have opened up a world of possibilities for updating your shower. When picking which material to go for, make sure you weigh up the pros and cons to ensure you'll be satisfied. And it's always wise to get your new shower unit professionally installed to minimize issues like leaks appearing further down the line.
With options available at every point on the budget scale, you can have the shiny new shower you've always dreamed of.