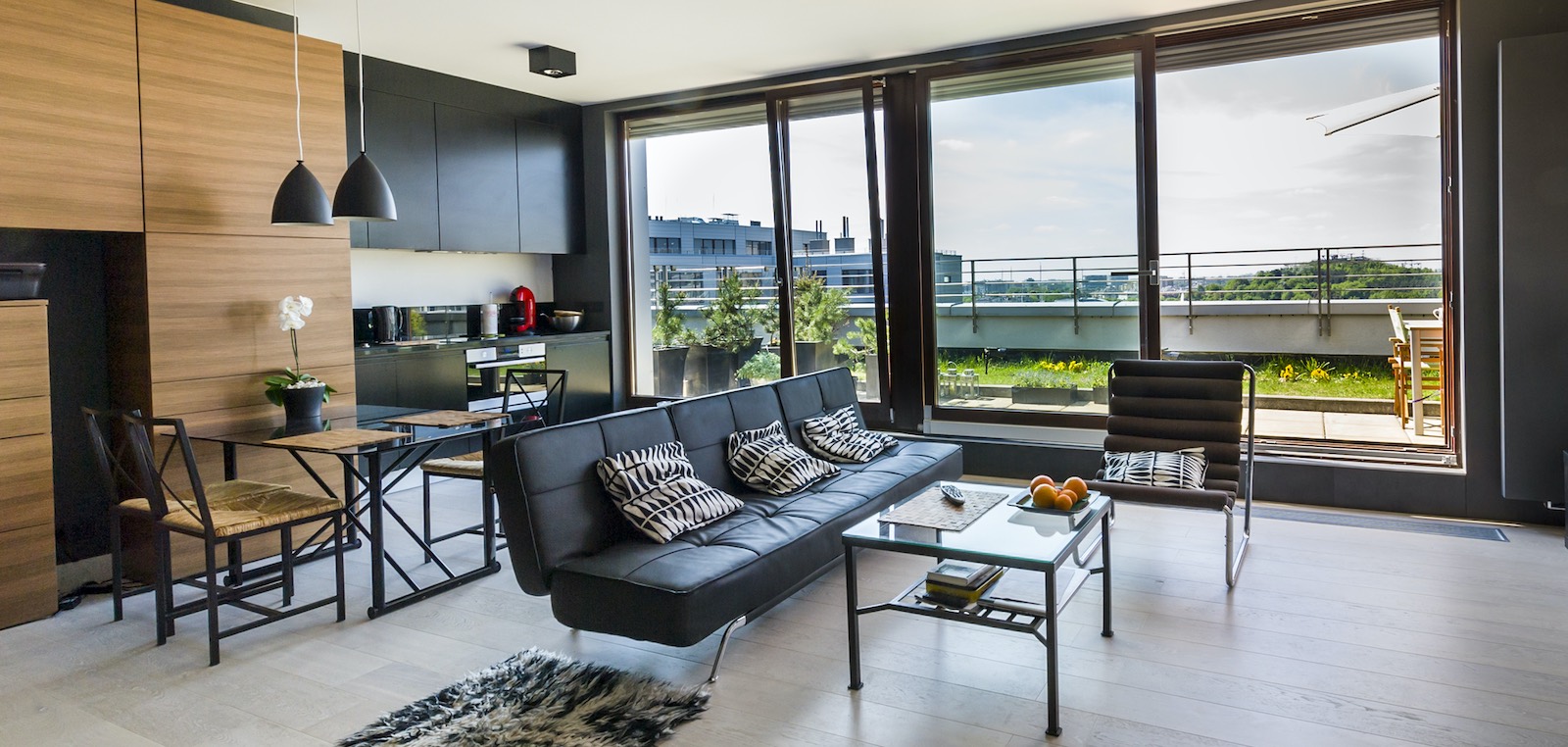 Do you live in San Diego? Are you wondering how to embark on a kitchen renovation project?
Remodeling a kitchen is no small task. There are so many things to consider, from the space you have to work with through to the style and function of the kitchen. Also, don't forget those finishing details that make all the difference. Whether you go down the DIY route or decide to splash out on a professionally installed kitchen, here's everything you need to know to get started.
Is Remodeling Your Kitchen Worth it? 
The kitchen isn't some little-used space tucked away at the back of your house. It's a room used multiple times daily and can often be the focal point of your home. Kitchens that don't function optimally or are poorly installed are unpleasant to be in and difficult to work in. 
Remodeling your San Diego kitchen will put the joy back into that room and allow you to actually enjoy the space. So, in short, yes. It is absolutely worth remodeling your kitchen.
Will Remodeling Add Value? 
A common question for those on the fence about whether or not to embark on a kitchen renovation project. Remodeling a kitchen can be a significant investment, so are you likely to get that back if you choose to sell your property?
While a kitchen remodel certainly does add value to your home, you're not likely to gain back the total cost of the remodel. Kitchen remodeling in San Diego typically adds between 50% – 60% of the total remodel cost onto your home. For example, if your kitchen remodel cost $50,000, then you can expect to see the value of your home increase by $25-30,000.
How Often Should you Remodel Your Kitchen?  
Kitchens receive daily and heavy use, so they don't tend to last as long as other remodeling projects in the home. If you invest in a good quality kitchen design in San Diego then you can expect it to last for around 15-20 years. A budget kitchen remodel may only last you around ten years depending on how much wear you put on the kitchen (think teenagers!).
What are the Current San Diego Trends in Modern Kitchens? 
Residents of San Diego are on-trend with their kitchen design choices. Some of the most popular kitchen designs for 2021 and 2022 are:
Two-toned effect. Having the bottom cabinets a different color from your top cabinets can add a depth of style and a unique effect.

Exposed shelving: Why hide all your best kitchen stuff away? Open shelves allow you to display your favorite items while still remaining practical.

Non-traditional colors: Nowadays, kitchen cabinets come in just about any color you desire, and the people of San Diego are taking advantage. Think bright, bold colors such as canary yellow or sky blue or muted tones like deep greens and burnt orange.

Smart technology integration: Allow your kitchen to function at the touch of a button. Integrating smart technology is a wise move when remodeling your kitchen, which can help with energy efficiency and a better user experience.
How Important is Space Planning for a Kitchen? 
Space planning is crucial during the kitchen design planning stage. You need to make the most of the available space, so it requires careful thought about where you place the units.  Obviously, space can be at a premium given h0w expensive the San Diego real estate market is and we can help you best plan your space.
For example, if you want a kitchen island, then you should make the most of the wall space and install most of your storage there. This opens up the floor to allow room for your island.
You should also ensure that you've incorporated enough storage for all your kitchen items. It can be quite frustrating to not having enough space in a brand new kitchen.
What is the Best way to Upgrade Kitchen Cabinets? 
Kitchen cabinets are one of the easiest ways to change the entire aesthetic of your kitchen. If you're happy with the layout, you can simply change out the cabinet doors to a new style. Many manufacturers create modular units allowing you to buy the doors separately. Just ensure they're a compatible size with your existing units.
Is Cabinet Resurfacing Important? 
If you are on a serious budget, then resurfacing your cabinets is an excellent way to freshen up the look of your kitchen without buying any additional units. Resurfacing could be sanding and varnishing your existing cabinets if they are wooden. Or, you could paint them in a color of your choice. Some people opt to cover them in a laminate or metal sheet. Really the possibilities are endless and definitely an important factor in a budget remodel.
What are Some Specific Style Ideas for a Kitchen? 
San Diego has some great styles associated with it, so why not stay true to the place you call home? Some San Diego specific styles are:
Ocean Beach: Ocean Beach is a vibrant neighborhood with a bohemian touch. Popular with surfers and sun worshippers, the residents like to invoke that beachy vibe into their home aesthetic. An Ocean Beach-style kitchen features clean white cabinets and lots of natural wood finishes. Colorful tiles and splashbacks give it an arty finish.

Carlsbad: Another coastal surf area with lots of other watersports. Bring the fun of the area into the kitchen by choosing bright-colored units coupled with natural woodwork plans. Well-thought-out lighting brings out the chrome accents of this kitchen.

Escondido: The residents of Escondido prefer a more traditional look for their kitchens. Think natural tones coupled with carved wooden finishes and glass-paneled cabinets.
How do you Plan a Kitchen Remodeling Project? 
Preparation: Set your budget, research designs and styles, assess what you want and need from a kitchen.

List the essentials: what can't you live without in a kitchen? What are your priorities for a kitchen? What don't you want in your kitchen?

Set a timeline: How long will this project run for? When do you want it to be completed by?

Plan out the space: Which cabinets and appliances will go where? Where do you want other amenities? How big a work plan do you need?

Choose your design: Select your favorite styles and designs that fit within the budget. Don't forget finishes such as work plans, faucets, cabinet handles, etc.

Call in the Experts: When you've decided on a final design, call in the experts to install it. That is unless you're going down the DIY route, of course.
What is the Typical Order of Things in a Kitchen Remodel? 
Assuming you're having a full kitchen remodel, you can expect your kitchen remodeling contractors San Diego to take the following steps:
Tear out and demolish the existing kitchen

Finalize and install locations of light fixtures and electrical outlets

Install plumbing and other mechanical systems

Drywall, insulation, and flooring installation

Cabinet and cupboard installation

Install and level work plan and sink

Add the finishings to the units

final inspection and adjustments
How Long Does a Typical Remodel Take? 
You can expect to wait the following times for your kitchen remodel to be completed:
The average kitchen will take 6-8 weeks

Large kitchens and more complex remodels will take 10 – 12 weeks

Complete remodels of large kitchens can take up to 5 months
How to Choose a Kitchen Remodel Contractor in San Diego?
When researching kitchen remodeling companies in San Diego, be sure to check out their customer testimonials. Trust and reliability are paramount, so you need to be certain that they are doing a good job for other people before you let them loose in your kitchen. Review sites are always great to check out, and good old-fashioned word of mouth is a reliable way to get a good contractor.
What to Know Before Hiring a Contractor? 
Before you contact a contractor, you need to have a firm idea of what you want them to do. They're going to need to know the scale of the project, the type of work that's required, plus your budget and timeline.
When you speak to them, you should also prepare a set of questions to ask them. For example, how they ensure a quality finish, how they like to work and how do they source sub-contractors etc. That way you can be satisfied they're the right person for the job.
Do I Need a Permit for Remodeling in San Diego?
Yes. You will need a permit to remodel your kitchen. Approvals can sometimes take up to six months, so ensure you factor this into your timeline. Read more about permits on the San Diego Government website.
How Much do Kitchen Renovations Cost? 
San Diego kitchen and bath remodeling costs are as follows:
The average cost for a minor remodeling project in San Diego is $11,000

Larger kitchen remodeling projects can range from $15,000 – $57,000
Is Kitchen Remodeling Tax Deductible? 
Potentially. If your home fulfills certain criteria, then you may be able to swing it.
If you rent out the property: The cost of remodels can be deducted from your rental income.

If you're planning to sell the home: You can write off the cost of the kitchen model when you sell the home if the remodel extends the life of the home or increases its value.
Always keep the financial records of your remodeling project. If you decide to rent out or sell the home soon, you could be able to write it off.
How can you Finance a Kitchen Remodel? 
Not everyone can afford to front the money for a full kitchen remodel. Thankfully there are plenty of financing options available. Find the one that works for you and your circumstances the most:
Home equity loan: Release the equity from your home via a second mortgage to pay for your upgrades.

Personal loan: A fixed interest loan, some lenders also provide loans specifically for home improvements.

Cash-out refinance: Refinance your mortgage to free up the funds to pay for your kitchen remodel.

Credit card: Use your credit card to finance your project. However, choose a low or no interest card, or it could get costly.

Federal programs: There may be government help available to you in the form of loans or grants.
How can you Find a Kitchen Remodel Cost Estimator?
There are plenty of cost estimators online that you can use for free. Remodelingcalculator.org is one of the most popular and allows you to find the estimated cost according to where you live. This makes it easy to determine what you might expect to pay for a kitchen and bath remodel in San Diego.
When using these tools, you do need to keep in mind that these are rough estimates. The actual cost of the work can vary quite dramatically from what the estimator tells you, especially if there are hidden issues with your electrical, plumbing, or heating systems that need to be fixed (this is common with old houses).
The best way to get an accurate quote is by consulting a home remodeling expert and have them come out to your home to look at the space and what work needs to be done. That way, you'll gain a much more accurate insight into the true cost of your project.
Kitchen remodeling can be a fun and rewarding project to embark on, particularly as it results in a space in your home that's pleasant and practical to use. If you're in the San Diego area and are considering a full kitchen remodel, ensure you plan your project thoroughly and get the help of trusted remodeling professionals. This will guarantee you a kitchen to be proud of and the envy of all your friends!  Contact us today, we'd love to talk to you about your project.