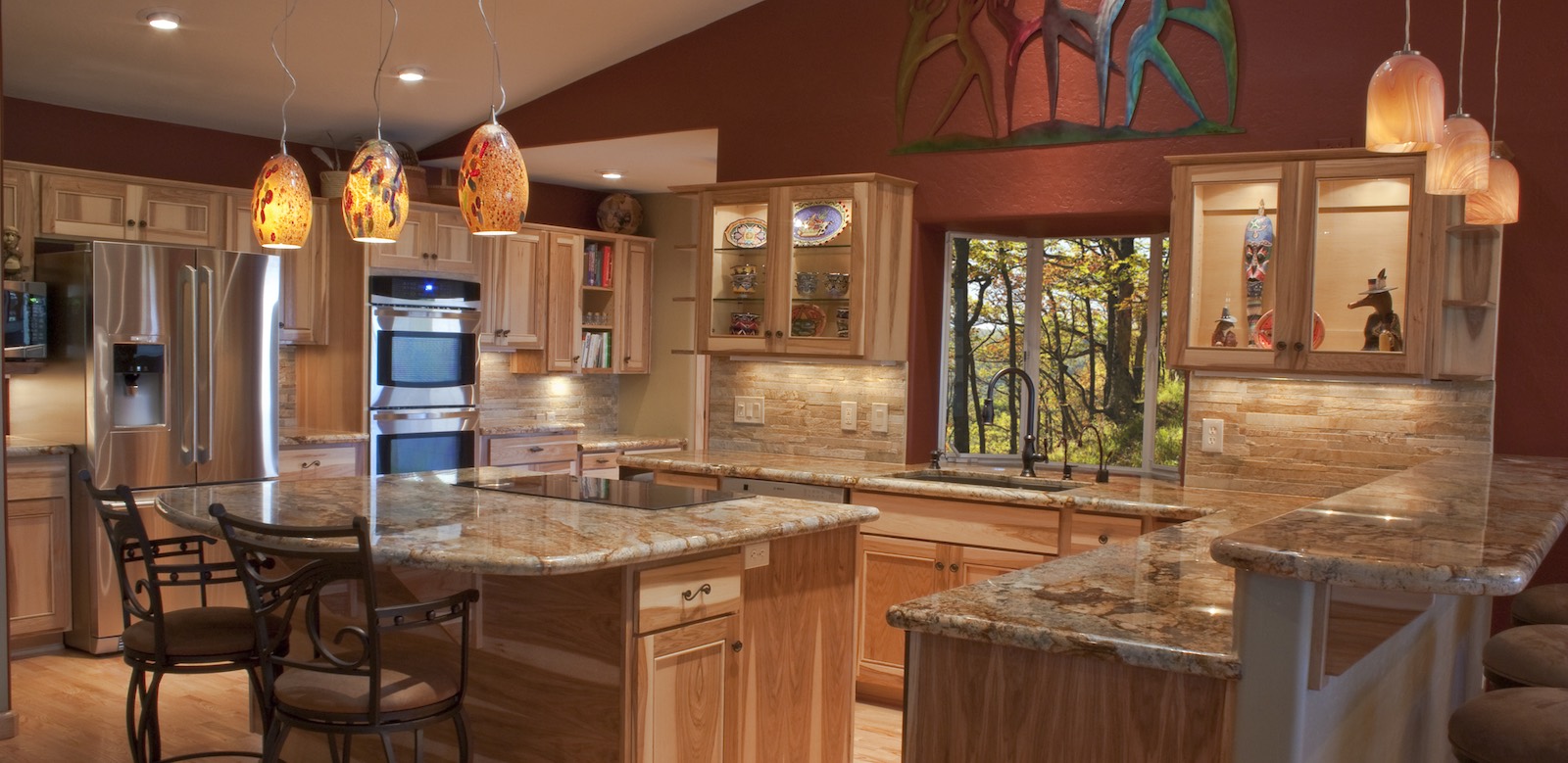 Embarking on a kitchen remodel can seem like a daunting task. While it is a full-on project, you can take steps to make the process as smooth as possible. By being careful during the planning stage, you can ensure you're fully prepared for the project.
Essentially, the planning stage of a kitchen remodel cannot be ignored. The more thoroughly you complete this step, the smoother your kitchen remodel will be and the fewer issues you will encounter.
But how do you ensure you've planned sufficiently? Follow these steps and find out what you need to do to plan your kitchen remodel.
Determine Your Must-Haves in a Kitchen Remodel Project
You're remodeling your kitchen for a reason, right? It's generally because your existing kitchen isn't working for you anymore. That means you probably have a good idea of what you don't want in your new kitchen and what you need. Start by drawing up a list of your must-haves so you can start building a picture of your future kitchen:
Identify the "pain-points" of your existing kitchens.

List what your new kitchen must have.

What do you need to increase? (storage, lighting, workplan surface, etc.)

Does the layout need to change?

What don't you want?

What style of kitchen fits your aesthetic?
If you're planning to sell your property soon after remodeling, your way of thinking needs to change slightly. Consider the same criteria above but look at it from the perspective of what will add the most value to your home.
Set Your Remodel Budget
Your budget is going to determine everything that happens during your kitchen remodel. From the quality of finishes to the materials used, how much you have to spend will affect the outcome.
You likely already know what your budget is. The real job here is to make the budget stretch to what you decided in the previous planning stage. You may find that you need to compromise slightly in one area to ensure you get what you need overall. For example, choosing less expensive cabinets will free up money to use elsewhere.
Where does your money go? Well, you can expect the budget breakdown to look something like this:
Cabinets and units: 29%

Installation: 17%

Appliances: 14%

Workplan: 10%

Flooring: 7%

Lighting: 5%

Walls and ceilings: 5%

Design fees: 4%

Doors and windows: 4%

Plumbing: 4%

Miscellaneous: 1%
Always be mindful to leave a portion of the budget to unforeseen circumstances, especially if you live in an old house. Tearing out a kitchen can uncover previously hidden problems, such as faulty wiring or fire hazards. These things will need to be dealt with – and paid for – before the project can move on. It's wise to leave a little in the budget to account for this. If there are no problems, you can use leftover money to spend on extras to finish off your new kitchen.
Check Out Kitchen Showrooms and Get Some Quotes
It pays to shop around. Check out all the kitchen suppliers in your area to get an idea of costs. Compare different materials too. For example, you may find that ceramic floor tiles achieve exactly the look you want at a cheaper price point than natural stone tiles. Or, you may find similar style cabinets at wildly varying prices across different stores.
Be careful to weigh up cost vs. quality. Always invest in the best quality that you can afford. This will save you in the long run as your kitchen should last much longer.
Research Contractors
Even if you're really handy at DIY, it's wise to bring in contractors for complicated jobs, such as electrical wiring and plumbing. Just like your kitchen materials, do your research and narrow down the options for contractors in your area. Check out a few quotes and make sure you ask potential contractors lots of questions. It's important that you feel comfortable having these people working in your home.
Get Your Permits in Order
Some states and city councils require you to have a permit to carry out any remodeling work. Check with your local council to see if this is the case for where you live. The last thing you want is to start carrying out works illegally.  Also be sure to review your HOA's.
Keep in mind that some permits can take several months to obtain. The earlier you apply, the quicker you can start your project.
Consider Hiring a Specialist Designer
Remodeling experts may not carry out the actual work of the kitchen remodel. Their expertise lies in the planning and preparation stages. They will help you design your dream kitchen and can often source the best deals for materials. They are also likely to know the most reliable contractors.
While hiring a remodeling expert will be an addition to your budget, they will save you money in other areas. On top of that, they'll also save you valuable time and headaches while planning.
Finalize Your Kitchen and Layout
Before you start ordering materials and ripping out cabinets, it is time to finalize your plans. Are you happy with everything or are there a few tweaks you'd like to make? Now is the time to make any changes necessary to ensure that you're 100% happy with the result. Once the materials are ordered and the work begins, it's extremely difficult to backtrack without spending significant amounts of cash.
When planning your kitchen remodel project, you can never be too picky. The devil is most certainly in the details. Cast an eagle eye over every aspect of the planning stage. This way you can be sure it's spot-on from the get-go, steering well clear of avoidable problems and pitfalls.