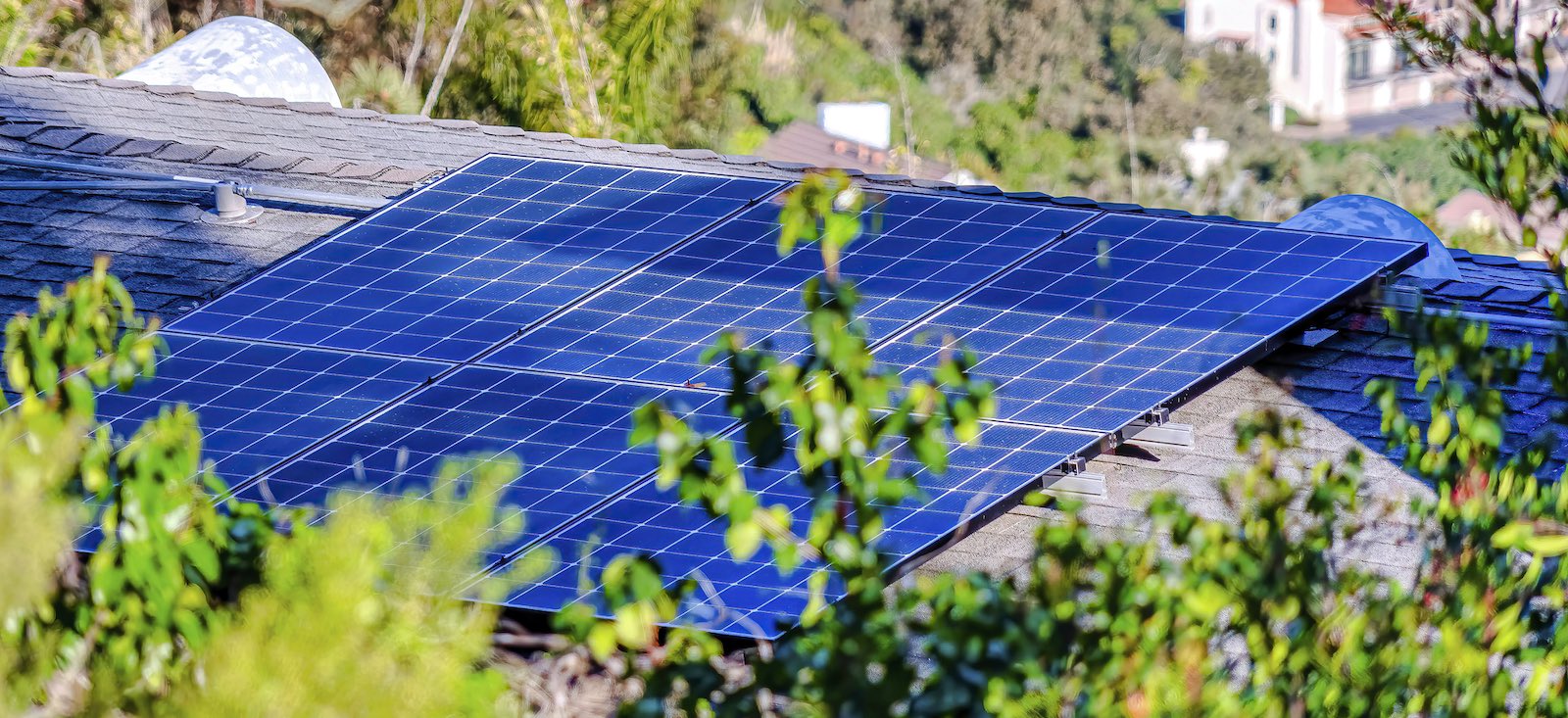 Net Energy Metering – What Is It?
Net energy metering (NEM) is a utility billing arrangement under which residents with solar panels earn credit for energy they send every day to the grid. Then they are able to use that credit to offset energy they draw from the grid when the sun isn't shining. This program has been in place in one form or another in California since 1995.
Net metering is very much a give-and-take agreement between homeowners who use rooftop solar systems and their utility companies, such as San Diego Gas & Electric (SDG&E). When a residential solar panel system produces more energy than that particular home uses, the surplus electricity is then delivered to the grid. The homeowners are then credited by the utility for the extra energy produced.
A net meter allows what is very much like a "sale" at retail rates of any unused energy. During cloudy or rainy days, or at night, residential solar users can rely on the grid for some of their electricity. They then can "buy" electricity, again at retail rates, from their utility company.
Net metered billing is generated automatically. When there is surplus energy that is generated, a homeowner's net meter runs backward as credits are issued by the utility company. When electricity is used by the grid, the net energy meter runs forward and records the amount of grid-based electricity used.
If you are a San Diego County resident or will be moving to the county soon, you should be aware of some changes to Net Energy Metering 2.0.
Change Is In The Wind
In a very small amount of time, San Diego Gas & Electric became the first of three large investor utilities based in California to reach a state-mandated cap on net-metered solar power systems. These net-metered systems track the amount of excess energy generated by residential solar panels. The utility repurchases this energy from homeowners.
New rules will be applied in 2022. Net Energy Metering 2.0 also known as NME 2.0, will continue to work with San Diego Gas & Electric. The utility is to continue to credit its residential rooftop solar panel customers for any extra energy they deliver to the electrical grid. However, new fees imposed by the utility will raise some resident electric bills.
The news isn't as bad as it sounds. Thanks to a grandfathering arrangement, current San Diego residential solar customers will not see any changes for the next 20 years. New residential solar customers will pay a one-time connection fee and contribute to public solar energy participation programs.
NEM Structure Changes
San Diego Gas & Electric (SDG&E) says 90,000 of its current solar customers have installed solar panel systems. Experts are predicting that this minimal change in new 2022 fees will not stall new solar projects going forward. In fact, some of the new fees will most likely be absorbed by the solar panel installation companies.
The NEM 2.0 rules leave how net metering is structured in place. There are three ways that net metering fees will change. San Diego Gas & Electric has grouped these changes under the "NEM Successor Tariff," also known as NEM-ST.
New solar panel users under the new NEM-ST rules will:
Pay a one-time nonrefundable interconnection fee of $132. Any new residential solar panel customer must also confirm that their equipment has a ten-year minimum warranty.

New solar customers must also pay recurring non-bypassable charges (NBCs), which come to two to three cents per kilowatt-hour on grid-generated electricity. NBCs will help to fund low income as well as other programs to maintain the power grid. This program does not apply to energy generated from solar panels.

New solar customers will transition to a rate structure based on their energy consumption during peak hours. These peak hours are known as "Time of Use" or TOU, and they charge more for power used during these high-consumption hours of the day. To date, SDG&E has yet to announce the times of its on- and off-peak hours. All of its solar customers are now in the TOU rates.
As of the beginning of 2022, the matter of the so-called "successor" to net metering is now being considered by the California Public Utilities Commission (CPUC). The decision, when it is rendered by CPUC will have a huge impact on the solar industry in California as well as anyone who is thinking of installing solar panels on their home.
Changes in NEM 3.0 could include decreases in the credit paid to solar owners, new fixed-monthly fees on their electric bills, or could include a "buy-all, sell-all" situation, where any new solar installation would feed directly into the grid and solar owners would be paid a fixed sub-retail price for their solar energy without the ability to use any of that energy themselves.
Is It Still A Good Time To Go Solar?
As the state moves toward TOU rates and explores emerging models of solar energy delivery, NEM 3.0 will begin to take shape. For many San Diego County customers, switching to solar energy is still a good financial investment. Residential solar power installations reduce homeowners' electricity costs, which can mean thousands of dollars in savings each year.
Solar customers in SDG&E continue to see some of the highest savings rates by switching to solar, from anyone in California. Because SDG&E rates are among the highest in California, switching to solar is extremely beneficial. The TOU requirements of NEM 2.0 do mean the system design is vitally important to ensure maximum production during the times during the day when the solar credits are highest. SDG&E customers under NEM 2.0 like those under NEM 1.0 will continue to save thousands of dollars of the solar panel system's life, when it is sized correctly.
If you are a solar panel customer or thinking about becoming one in San Diego County, it's still all systems go for you. Additional fees will be a part of the solar industry going forward, but being a solar customer will benefit you in a big way.
At Milan Design & Build, we are here to help not only with rebuilds and redesigns, but with upgrading your home for its best energy efficiency. We offer you the finest in home design in the San Diego area.  Contact Us Today!