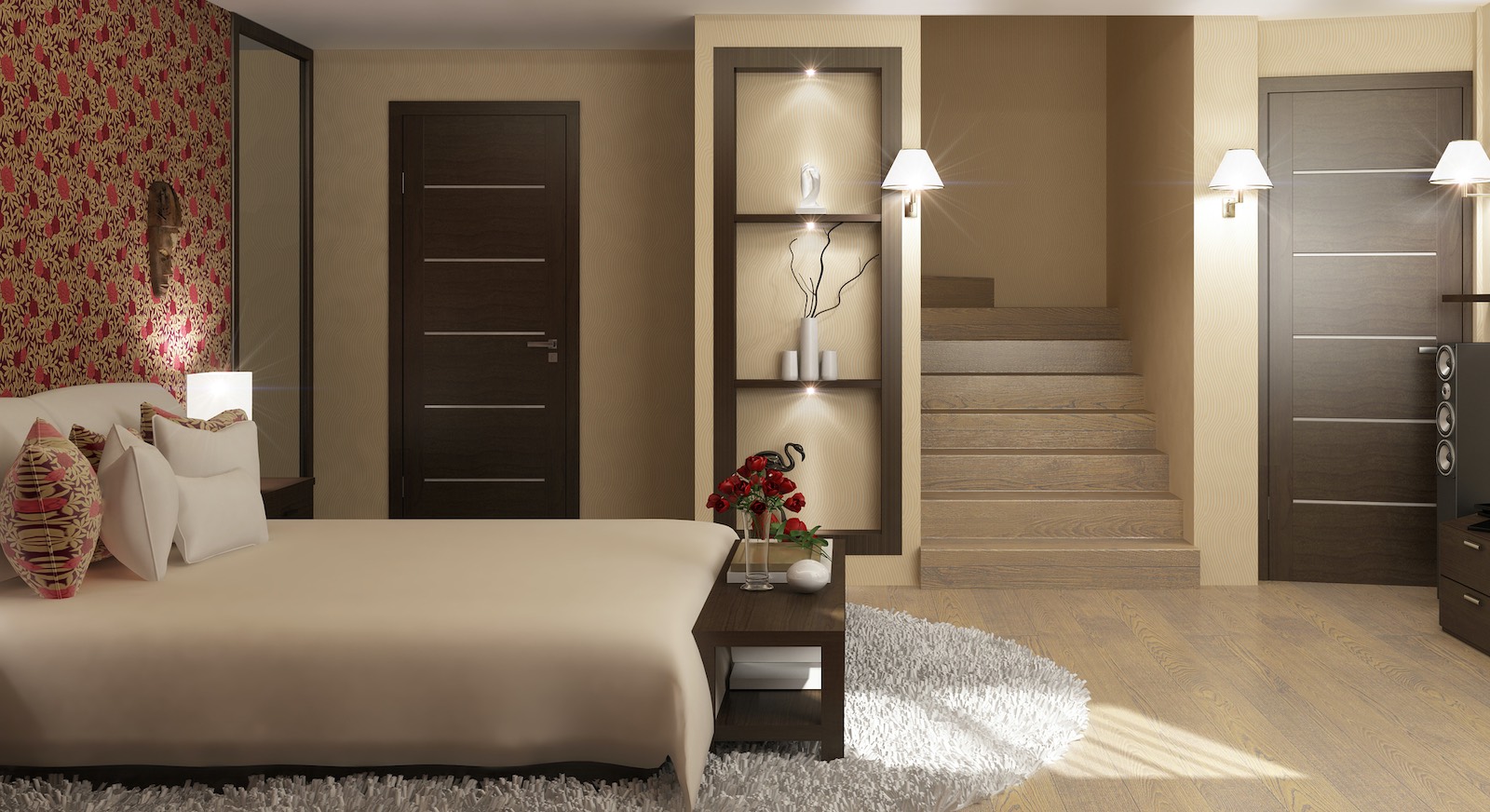 Maybe you're looking into a room addition to keep up with your expanding family. Or maybe you've had a vision of just the right addition from the moment you first walked through the front door. Whatever your reason for considering a room addition, there are several important things you need to think about before you start your renovation project.
From the different types of additions, cost-saving measures, design and financing ideas, and more, we provide you with an overview of the important factors to help you plan for a successful room addition project.  If you're in San Diego, let's talk!  We know the ins-and-outs of adding a room to your house, and how to navigate it in the San Diego market.
What is a room addition?
A room addition is a simple home renovation project that involves adding a single room to your existing structure. The room is built for a specific reason, such as to serve as a small bedroom, a second living room, an office, or even a bathroom. 
A room addition is a smart way to create more space to entertain guests, accommodate a growing family, or simply improve the functionality of your home while also likely increasing the resale value of your home.
Should I do a 4 season room or addition?
A 4 season room, also referred to as a sunroom, is designed to introduce natural lighting into your home space. It is a climate-controlled room enclosed by glass panes that is meant to be enjoyed all year round. 
If deciding between a 4 season room or an addition, one of the first things you should consider is the actual purpose of the room. Sunrooms are great options as a second living room, family room, playroom, etc. If you need a space with a lot of privacy, like with a bedroom, or you want to extend your only dining area, a regular room addition may be a better option.
Is a sunroom cheaper than an addition?
The costs of either a sunroom or general room addition can run roughly the same. But room additions can take a longer time to build, which means more hours of paid labor is used for construction. With either option, personal customization requests will affect the general costs. 
One thing to remember with a sunroom is to factor in the electrical requirements for keeping the room heated in the winter and cool in the summer, using low-e glass and other insulation options to help buffer any additional heating and cooling costs.
What are some good room addition design ideas?
There is no limit to the creativity of homeowners in expanding their living spaces by building room additions. Some ideas include creating a mudroom or an outdoor living room. You could also consider adding a room above your garage, which would save on the cost of building a foundation.
You can get some design inspiration by checking out our company portfolio.
What are good room addition ideas for small homes?
For small homes, you can consider renovating existing rooms such as a garage or attic into a livable space. Not only will this help you maximize the space you already have, but it will help you save on renovation costs. 
Another option is to consider doing a bump out, which is basically adding a small amount of square footage to expand an existing space. For example, you can significantly increase the value of your home by extending an existing bathroom or kitchen space.
What are good room addition ideas for ranch homes?
There are many good ideas for a room addition to a ranch home. You can build an enclosed porch or sunroom at the front of the home, or extend a patio into the backyard. Homeowners have even built room additions that connect structures originally separated by a small yard space to allow travel from one structure to the next without having to step outside.
You can also use an unfinished attic or basement to create an addition, such as creating a dormer by extending the attic or transforming the basement into a family room.
Where to find building codes for a room addition in San Diego?
Before finalizing your plans for a room addition, you will need to look at the local building codes. These codes are accessible online on the San Diego government website. You can also speak with an experienced builder for more information on the local codes.  If you're in SD, let's talk!
Do I need a room addition permit?
Adding or improving your home will require you to apply for a permit. Be prepared to submit your plans and any required documents, such as a Water Meter Data Card form if your changes require addition or updating of existing plumbing fixtures. 
There are options to expedite the processing of your documents, which may be free for smaller projects, or at some expense for larger ones. Make sure to review all the requirements to prevent any delays in getting approved to proceed with your renovation. 
What is a permit cost for a room addition in San Diego?
In general, a permit to build a room addition in San Diego runs about $1200. If you live near the airport or coast line, keep in mind that other agencies may also need to review your plans.
Can you build an addition without a foundation?
Homeowners often wonder if an addition can be built without a foundation, mainly to save money while doing the addition. There are a few ways to get around the need for a foundation.
One option is to do a bump out rather than a full addition. Bump out additions can increase the space of an existing room without requiring you to extend the foundation. Another option is to extend a room from the roof, which would eliminate the need for a foundation altogether.
Some companies also sell prefab kits for additions such as sunrooms that do not require homeowners to build a foundation.
How to do heating and cooling for a room addition?
Other than sunrooms and small bump outs, building codes will typically require you to extend heating and cooling to your room addition. Depending on your budget and size of your addition, you have a few possible options.
Homeowners can expand an existing HVAC system to the addition if the unit can accommodate the new space. A popular option is also using a ductless mini-split system, which is more affordable and less labor intensive than extending a central air system. 
Other (cheaper, but also less aesthetically-pleasing) options include using a window unit, which is good for small spaces, or a wall unit.
Can you build a room addition yourself?
It is possible to DIY your room addition project. But it can be a more complicated process than most DIYers are prepared for. You need to consider a variety of factors, such as building codes, permits, and knowledge to properly assess the existing structure and properly prepare the area for your project. 
It can be complicated to map out all the needs of a home renovation project. The long and short of it is that you can build a room addition yourself, but mistakes can be more costly than they are worth to risk it.
Are there any DIY or prefab room addition kits?
DIY or prefab room addition kits do indeed exist. These prefab kits are built in a factory and then shipped to you. Using prefab kits can considerably shorten the length of time it would take to construct an addition from scratch at your home.
Basic prefab room additions consist of walls, roof and a floor (ex. Cement slab or wood platform). Additional features you have to pay for would include windows, doors, insulation, a porch, stairs, electrical box and more. There are also special options to add bathrooms and even full kitchens to your room addition.
What are good room addition design tools?
A quick search for room addition design tools or "free home renovation software" can provide you with a variety of options. These tools allow you to visualize your design, and some may help with estimating project costs and materials as well. Even paid programs may have a free trial option you can take advantage of for a short period of time.
At Milan Design + Build, after creating a blueprint of your project, we use a 3D-rendering tool to show you a realistic representation of how your vision will actually turn out. 
Are there free room addition floor plans?
Similar to design software, there are many free floor plans available online. However, free plans may not be guaranteed to adhere to required building codes. Purchasing a plan from a licensed building professional typically includes an explicit guarantee the plans meets current building standards.
Our Milan Design + Build team prepares blueprints in line with San Diego building codes. Not only will your floor plans be designed to standard, we ensure it will align with your vision, is environmentally-friendly and energy efficient, increases the value of your home, and adds functionality to your home.
How to finance a room addition in San Diego?
There are several ways to finance a room addition in San Diego. You can check out options for home loans (such as home equity or cash-out loans). You can also consider government loans (FHA, USDA, VA loans, etc.). Other options include taking out a personal loan or using credit cards, although the latter may have hefty interest rates.
What is the typical cost of a room addition in San Diego?
The average cost of a room addition in San Diego is between $50 to $300 per sq foot. The cost depends on the type of addition (such as a bathroom versus a garage addition). A standard 20 x 20 ft room addition can cost at least $40,000. 
How to estimate the cost of a room addition in San Diego?
To estimate the cost of your room addition, determine the purpose of the space as well as the desired size. A garage addition can run on the lower end of the scale while a bathroom addition will be at the higher end. This way, you can have an idea of how much you can expect to spend on your addition.
Keep in mind this method will give you a ballpark figure that should not be set in stone. The best way to get a more accurate estimate of costs is to speak with an expert contractor. 
What is a good room addition material calculator?
To calculate materials for the room addition, you need to figure out a few things, such as the square footage, height, electrical wiring and component needs (outlets, etc.), plumbing, flooring and wall materials, as well as windows and doors. Next, it is a matter of understanding how much of each item you need per square foot, and then making sure you have enough to cover every square foot of space.
It can be tedious and time-consuming, although there are several sites that offer free material calculators, as well as numerous apps available to provide you with a rough estimate. 
Should I consider room addition loans?
Whether or not you decide to use a loan for your room addition is really a personal choice. But here are a few things to consider when deciding how to finance your room addition.
If working on a tight budget, determine if it is something you really need to improve the comfort and functionality of your space. You should also think about ways you can ensure it will add to the value of your home, which is something our Milan Design + Build team strives for with every project.
When deciding between loans, pay attention to the interest rates and repayment periods to determine if the monthly payments are within a realistic budget. Shop around to find the best options for you to use on your renovation project.
Keep in mind if you go over budget, you may need to take out an additional loan or come out of pocket to cover the costs. So make sure you have an accurate picture of the costs (adding anywhere between a 10 to 30% buffer just in case you need more than you think) before applying for a loan.
What is the cheapest way to build an addition?
There are several safe ways to reduce the costs of building your room addition. First, consider a simple design for your addition as shapes and special features often cost more in materials and labor. Consider adding a room to an existing room (like a garage or attic) or doing a bump out to avoid the costs of adding a foundation. You can also decide to use prefab kits you can set up yourself if you have the right amount of time, help, and skills. 
Also, when looking for a contractor, consider shopping around for quotes to make sure you are getting the most value for your money.
How to find a company near me to do a room addition?
First, get a clear picture on what you want for your room addition project. Then do an online search to find a reputable company near you, checking out any reviews if they are available.  Speak to another homeowner you know who had a good experience with a successful room addition project. 
Before making any final decisions, review each company to understand how experienced they are in helping homeowners like you achieve their room addition vision. Reach out and request a consultation to understand both the cost and value of services you'll be provided. 
Pay attention to how you feel when connecting with the team — since you will be undertaking a large project in time and expense, you want to ensure you feel comfortable working with the company you've selected.
How to get a quote for a room addition in San Diego?
Because each project is unique, it is important for you to work with experienced professionals to get an accurate picture of how much you will need to invest into your project. At Milan Design + Build, our expert team of contractors and interior designs will map out a plan for a successful room addition project. Let's help you figure out how to get your dream project started by contacting us today.
It's time to turn your room addition dream into a reality.