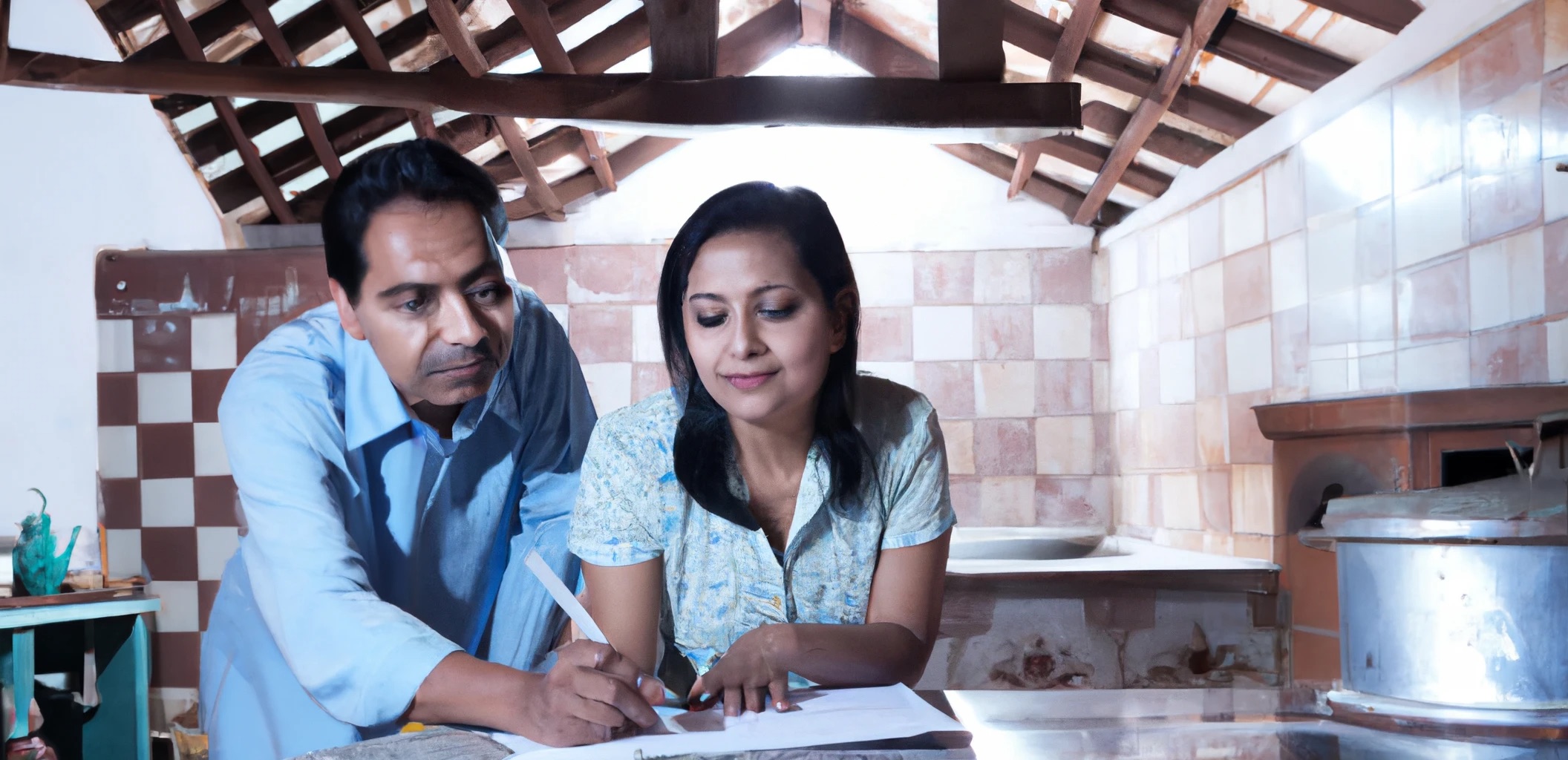 What do you do if your home is in desperate need of renovating or updating, but you lack the capital to fulfill the project? Or, do you have your eye on buying a fixer-upper property but are unsure how to afford the upgrades? The quick answer is to borrow some money. This can be a great plan if you choose the right loan.
The issue is that many loans aren't suitable for home renovations and have undesirable or unsuitable repayment terms and rates.
A dedicated loan for home renovations is the solution since this type of loan has been designed specifically with renovation projects in mind.
What is a renovations loan, and how do they work? Let's find out.
What Are Home Renovation Loans?
A loan for renovation is based on one crucial value: how much your home will be worth after the renovation has taken place.
This figure determines how much you can borrow for the project. Essentially, you are receiving credit for the increase of your home's value post-renovation.
A home loan for the home renovation is the only type of loan that uses the after-renovation value to determine the amount you can borrow. Many loans that claim to be home reno loans are, in fact, rebranded personal loans that offer unfavorable rates, high interest, and lower limits.
When shopping for a home reno loan, make sure the lender can offer these terms to you. Otherwise, walk away.
When Might a Homeowner Need One?
There are two reasons why you should consider a loan for house renovation:
If you are certain the improvements will reduce your household costs (through increased energy efficiency, for example);
If the completed project will increase the overall value of your property.
If you struggle to understand how the renovation project will achieve both considerations, question performing a home renovation.
What to Consider Before Taking Out a Home Renovation Loan
There are several considerations when deciding if loans for renovation are the right path for you. Firstly, you must determine the risks involved with taking out the loan (more on that later). Primarily, the amount of equity you have is the biggest risk factor because there is a larger risk of defaulting on the loan when you have less money invested.
Secondly, it can be tempting to rush into a home reno project and take the first loan you're offered. Don't. Visit multiple lenders and gain information on all the available loans, then decide which one will be most favorable to your circumstances. It may take longer, but you'll pay less in the long run.
Finally, any type of loan will increase the amount you have to pay monthly debt repayments. Look at how much you intend to borrow and ensure you can manage the monthly outlay.
What Are the Benefits Associated with This Type of Loan?
There are several benefits to taking out a loan on home renovation projects. Most notably:
The loan will enable you to increase your home's value and equity all at once.
These loans are highly customizable and can be provided for a wide variety of home renovation projects, small and large.
These loans are flexible, meaning you can borrow the money as and when you need it up to your preapproved borrowing limit.
Since the home's future increased equity is used as collateral, you don't need to provide any collateral upfront.
A loan to renovate a home has a fixed monthly cost.
This type of loan also has potentially lower interest rates.
There are multiple different home renovation loan types on offer to suit different circumstances.
Why Are These Better than Other Types of Loans?
Home renovation loans are more advantageous than traditional loans because they are secured. In other words, the collateral is provided in the increased value of your property.
Since the loan is secured, you get higher borrowing limits and lower interest rates. In most cases, you will have fixed monthly rates, too, so your payments won't increase over time.
Are They Better than Other Financial Options Available?
Home renovation loans have been designed to take the after-reno value into account. Other types of loans won't do this and usually require you to front some other kind of collateral to be approved.
Secondly, other financing options can be limited in terms of how much you can borrow as well as have higher, non-fixed interest rates.
A home renovation loan is the better choice if you want a more stable and less risky way to borrow money.
Can You Borrow More Money Than with a Traditional Mortgage?
If you are buying a fixer-upper property, a home renovation loan will allow you to borrow more than you could with a traditional mortgage. Depending on the type of home renovation loan you choose, you can borrow up to 100% of the home's future value, whereas a traditional mortgage will only finance the home's current value.
Are Interest Rates Lower than with a Personal Loan?
Since the home reno loan is a secured type of loan, this qualifies it for lower interest rates in most cases.
Personal loans are considered higher risk because they're unsecured (in other words, they have no collateral to back them up). Lenders increase the interest rates to protect themselves.
Can It Help You Increase the Value of Your Home?
Any home renovation project should have a positive impact on the value of your home. If it doesn't, you should question why you're doing it.
If you have determined that your project will improve its value, then, of course, a home improvement loan will help you achieve that.
What Are the Risks Associated with Taking Out This Type of Loan?
As with any type of loan, there are risks. We already talked about being able to manage the monthly repayment amounts, and this is really your biggest overall risk.
However, you must also be certain that the cost of your renovation project won't outscale the upper range of home sale prices for your area. There's a limit on how much people will pay for a property. If you've pushed the sale price beyond that limit, your house won't be as marketable, and you'll be facing a loss.
You must also make sure you have enough equity or that the improvements will generate enough equity should you be unable to pay and therefore have to default on the loan.
Can the Interest Rate Increase over Time?
Unsecured loans have interest rates that increase over time. This is not the case for home renovation loans. One of its primary benefits is that you can enjoy fixed repayment amounts throughout the entire term of the loan.
What Happens If You Don't Keep Up with Mortgage Payments?
Like any type of loan, the consequence of not keeping up with repayments could mean that you are forced to sell the home to pay back the cost of the amount you borrowed.
What Types of Home Renovation Loans Are Available to Borrowers?
There are several different types of home renovation loans available:
Fannie Mae Homestyle: This is a single-close loan that offers 15 or 30-year repayment terms and adjustable rate options.
FHA 203(k): This loan is typically more expensive because it is available to people with lower credit scores. They also include an upfront fee in the loan's overall principle. A full loan option is available for large-scale projects. A streamlined version is available for projects costing less than $35,000.
EZ "C"onventional: This loan can be used for non-structural home repairs and work and can be incorporated into your existing mortgage.
Jumbo renovation: This is like the EZ loan but for higher-value properties.
How to Understand Which Loan Is Right for You and Your Reno Project?
To decide on the right loan for you, you must consider the following:
The size and scale of your project;
The amount of value the project will add to the property;
The cost of your project;
How much you can afford to pay each month;
How good your credit score is;
How long you want repayment terms to be.
Who Is Eligible for a Home Renovation Loan?
Home renovation loans are available to existing homeowners that need money to carry out repairs to their property or people who want to purchase a fixer-upper house and want the cost of repairs included in their mortgage.
What Are the Requirements to Qualify for One?
If you want to be considered for a home reno loan, you must fulfill the following criteria:
Aged 18 or over;
Proof of sufficient income and employment;
US resident;
A credit score of at least 580.
How Much Can You Borrow with a Home Renovation Loan?
The amount you can borrow depends on how much value the renovations will add to the property. If they're only going to add on 20k value, then this may be all you can borrow. On the other hand, if your project will add on 100k, you may be able to borrow this amount.
Many home renovation loans will allow you to borrow up to 100% of the increased value, although it's more commonly around 95 – 97%.
What Are the Interest Rates Associated with These Loans?
The interest rates for home renovation loans are typically around 12%. However, this figure can be higher for those with less favorable circumstances, like a lower credit score. On the other hand, if you have a stellar financial history, you may be able to enjoy lower interest rates.
What Repayment Terms Are Typically Offered by Lenders?
Most lenders off 15 or 30-year repayment terms although this can vary slightly from lender to lender. The rates are also fixed, meaning you don't pay an increased amount of interest over time.
How Do You Apply for a Home Renovation Loan?
To apply for a home reno loan, you must visit a lender and provide all the necessary documents for them to approve you.
It's good practice to visit several lenders as some may offer better terms than others.
What Are the Documents You Need to Provide Lenders?
To apply for a home reno loan, you will need to provide the following:
Tax returns;
Pay stubs, W-2s, or other proof of income;
Bank statements and other assets;
Credit history;
Photo ID;
A report detailing the cost of the renovations and the amount of value it will add to the home upon completion.
How to Choose the Right Contractor for Renovation Work
Choosing the right contractor for the job can be the difference between a high-quality, cost-efficient project and a project that faces multiple issues and associated costs.
Find a contractor that's known in the area and has a good reputation. Word of mouth is an excellent place to start.
Also, look at online reviews, check out client testimonials, and ask contractors for examples of previous work. Any contractor that is reliable will allow you to contact their previous customers for validation.
You must also choose a contractor that provides warranties with their work. This is a sign of assured quality and provides an extra layer of protection for yourself and your home.
It's best practice to consult with several contractors and get a range of quotes. Keep in mind that the cheapest isn't always the best. You need to strike the right balance of affordability and quality.  Contact us today!