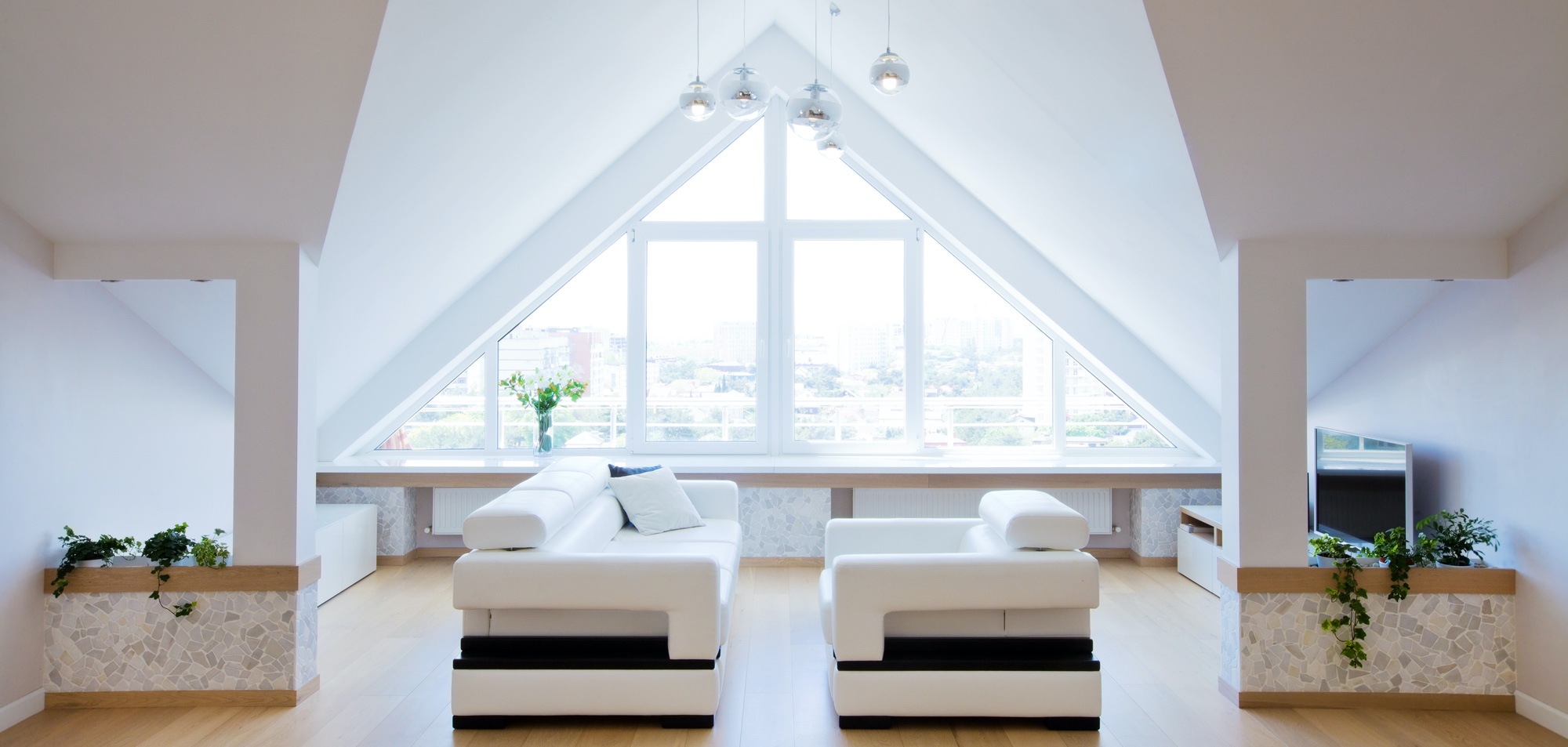 Does your home suddenly feel too small? Has your family recently expanded, and there's not enough space? Or, has the pandemic changed the way you use your home, and you now have a need for a home office or workspace?
There is a multitude of reasons that a home may no longer works for your needs, and they can crop up surprisingly often. No one wants to put up with the stress of living in an unsuitable property, so change is required. However, there are only two workable solutions to the problem: sell up and buy a new property or change your existing home.
Both are great solutions, but both cost money. Upgrading to a new property usually requires a bigger mortgage or moving to somewhere less desirable with cheaper housing. Upgrading your existing home means you can change it to fit your needs without having to leave. But, how much does a house addition cost? And, is the home addition construction cost lower than upgrading to an entirely new property? Let's find out…
How Can You Figure Out Your Home Addition Costs?
Fortunately, there are numerous ways to figure out the average cost of a home addition per square foot without having to commit. Quotes from building contractors are typically free or, you can consult the advice of a reputable home remodeling agency. Those are the best ways to get accurate costs for your project. However, you need to already have a good idea of what home additions you want.
Most people start off by gaining an estimate of the house's additional cost per square foot. This at least gives you a ballpark figure so you'll know early on whether or not it's going to fit your budget.
Are Home Additions Worth it?
Let's get real here. Moving home is a massive inconvenience, plus it's always a gamble whether or not you're going to like the new neighborhood. Home additions are a great way to upgrade your home to suit your requirements and can often cost far less than buying a new property.
The bottom line is, yes, they're absolutely worth it if you take the time to do it properly without cutting corners. Poor DIY jobs can cost far more in the long run, so always ensure you're hiring professionals for the work.
Which Addition Adds the Most Value to a Home?
A bonus of home additions is that they add value to the overall property. That means if you do want to sell your home later down the line, you'll get a higher price if you've already upgraded.
It's worth knowing that upgrades can vary wildly in terms of the value they add. Some are better than others. So, if you're purely upgrading to add value, then the following will be worth your time and investment:
Kitchens: An upgraded kitchen can yield up to an 80% return on investment (ROI)

Bathrooms: An upgraded bathroom can see up to a 70% ROI

Energy efficiency: Buyers are looking for homes that are energy-efficient, so ensuring your systems are modern and your home is insulated will instantly add value.

Window Replacement: Upgrading your windows will increase energy efficiency and make the home much more comfortable. Homebuyers always prefer a property that has had quality windows installed.
Is Adding a Bedroom a Good Investment?
Adding a new bedroom can add value to a home, but it depends on how you decide to do it. Homes with a lot of bedrooms are always in high demand, so selling the property will be easier if you've upgraded the bedroom count.
There are two ways to add a bedroom. You can configure the existing space (attic or basement conversions, for example) or, you can increase the square footage of the entire property by adding a ground floor extension.
If you're adding an extension, then the good news is that it can increase the value of the home by up to $10,000. The bad news is that the reduction in the size of your yard can decrease the value – especially if your outdoor space was small to begin with.
Converting the existing space can also add value, but you must be aware that you are reducing other spaces in the home. Only do this if you have adequate space that won't impact other important areas of the home.
Is Adding a Second Story Worth it?
Adding a second story is a huge and complex project that will involve large amounts of disruption. It's likely you'd have to live elsewhere while the project is going on.
It also costs a lot. Consider that the entire roof must be removed. Support structures and a staircase will need to be added. You're essentially building a new single-story home on top of an existing home.
Building out on ground level is much cheaper and easier to deal with as a project. Therefore, we recommend this over building upwards.
Should I Move or Add Onto My House?
If you feel that your home is entirely unsuitable and you don't mind leaving the neighborhood, then moving house could be the right solution for you. On the other hand, if you're happy in your neighborhood and you think you can get the home you want by making a few changes, there's no need to move.
Is it Cheaper to Add on or Build up?
It's cheaper to add ground-level rooms to your property than to build up. Add-ons don't require the roof of the home to be removed and can be as small or as large as you need. Building up requires more complex construction work and support structures. Unlike adding a second story, you will also be able to remain living in your home while the add-on is built, which is cheaper than finding alternative accommodation.
How Much Does a Home Addition Cost in CA?
Depending on what you want to be done, the average cost of home addition per square foot is between $80 and $200. How much does a home addition cost in total? The average range is between $20,000 – $73,000. To add another story to your home, you're looking at $100,000 upwards.
The average cost to build an addition per square foot varies so much for several reasons:
The lower end of the average cost will be for basic additions using standard materials. You won't gain square footage in your home for this price range.

The mid-range of the average cost will be for more complex additions and possibly a small increase in square footage for your home. Materials used will be of higher quality than the lower end.

The high end of the average cost will include extensions, bespoke designs, and luxury materials.
Use one of the online calculators linked below to estimate the cost of your intended project and which end of the scale you are on.
How Much Does an Architect Cost for an Extension?
Hiring an architect for your project is a wise move as they will ensure that everything is structurally possible. They will also find the best solution for your needs when designing the project.
You can expect to pay between $2,000 – $15,000 for an architect to design your extension. If research is required, this may incur additional hourly charges of up to $250.
How Much Does a 100 Square Foot Addition Cost?
The average square foot cost for a home addition is $46,474. That figure is for a 100ft-home addition and can increase or decrease depending on the complexity of the addition and quality of the materials.
How Much Does it Cost to Build a Master Suite Addition?
You'll be looking at an average of $62,500 to build a master suite in your home, including an en-suite bathroom.
How Much Will a DIY Home Addition Cost?
Many people think they will save by going DIY for their home addition. However, the costs can be just as high as hiring a professional. The cost of a DIY addition is $22,500 – $74,000, with the average cost being $48,000.
How Much Will a Dining Room Addition Cost?
A standard-sized dining room (14 x 16 foot) will cost between $17,000 – $45,000 to complete.
How Much Will a Bathroom Addition Cost?
If you're fitting a bathroom into an existing space (making an en suite in a bedroom, for example), then this only costs around $7,500. Building an entirely new bathroom and increasing the square footage of the home will cost an average of $22,000. You can double that figure for high-end bathrooms.
How Do You Finance a Home Addition?
Most people tend to finance their home addition projects by releasing equity in their homes or taking out a loan. There are several loan options available for financing a home addition. The best option for you will depend on your project, your financial situation, and your personal circumstances. Talk to your Financial Advisor to find out which option you need.
How Can You Finance a Home Addition Without Equity?
If you haven't built up any equity in your home, you can still get financing for your project. There is a range of no-equity home improvement loans available.
What Kind of Loan Can You Get to Add an Addition to Your Home?
There are six main types of loan that you can get to finance a home addition project:
RenoFi loan

Home equity loan (HELOC)

FHA 203k or Fannie Mae HomeStyle loan

Cash-out refinance

Construction loan

Personal or home improvement loan
Your bank or Financial Advisor can talk to you about each type of loan and which is best for you.
Can You Add Renovation Costs to Your Mortgage?
You can't add home addition costs to an existing mortgage. However, you can remortgage the property and increase the amount by how much you need to complete your home addition project.
What is a Bump-Out Addition?
A bump-out is a type of mini extension. It will increase the size of a room or create more space, but the overall size of the extension is less than a standard room. It's a way of getting a bigger room while keeping costs down.
Bump-outs can be as small as two feet and go up to around ten or fifteen feet. The cost of having one done on your home is between $5,000 – $30,000
How Long Does it Take to Add a Room Addition?
There are two main stages to getting a home addition. The planning and design stage will take several weeks, plus you need to add on the time to gain the necessary permits. Once you have all the paperwork in order, you can expect your home addition project to last between 2-4 months.
Where Can I Find a Home Addition Cost Estimator?
If you have a project in mind, you're probably keen to know the average cost of house addition per square foot. Handily, there are many online calculators to help you work out the total cost of what you want as well as the additional price per square foot.
Our favorites are:
When using these calculators, it's important to keep in mind that they are only estimates. The true cost can vary a lot depending on what work needs to be done and the quality of materials and finishes you choose.
Overall, a home addition can be a great way to get your dream home without having to move and at an affordable price. If you need to upgrade, a home addition project is a great option. You may find it's the perfect solution.