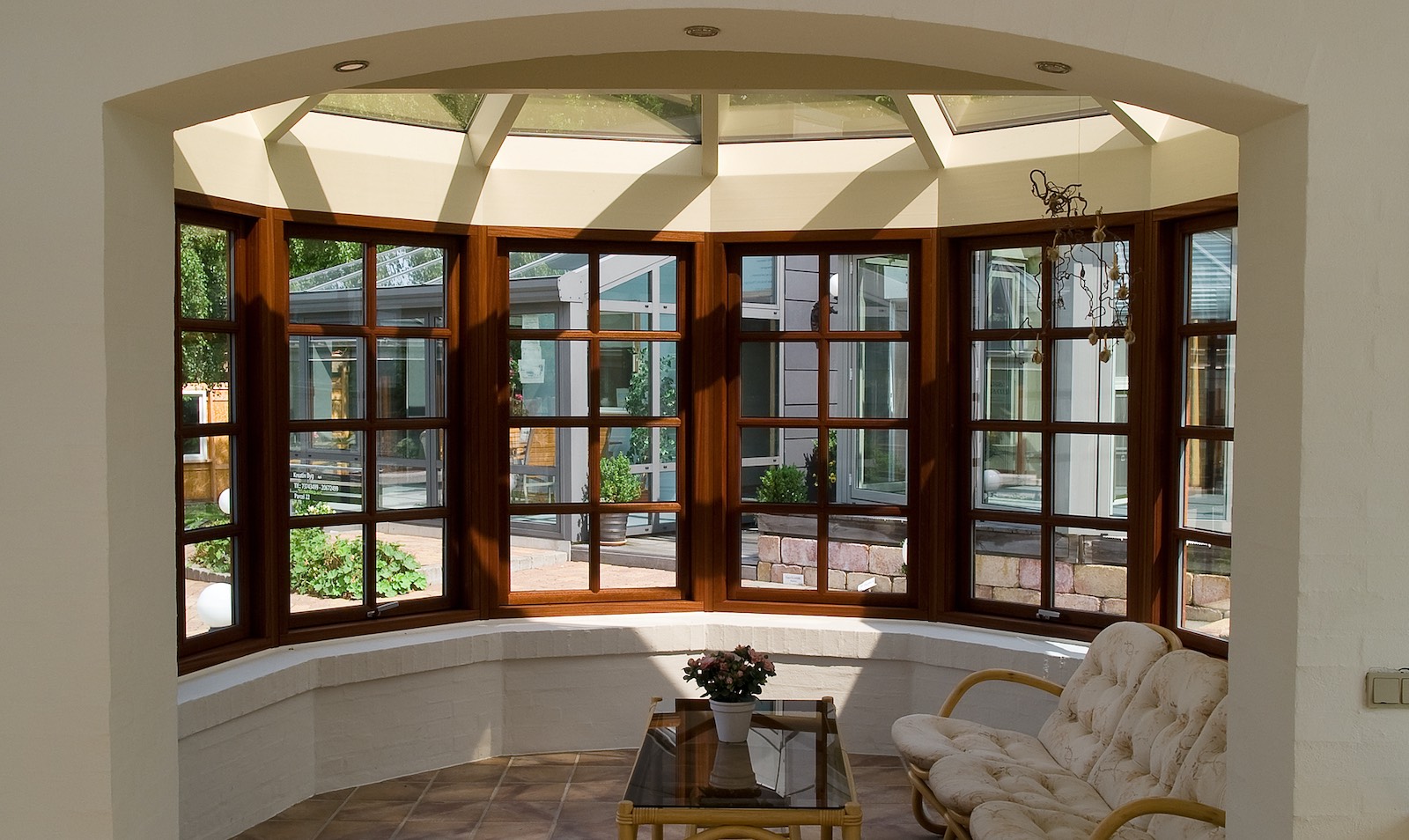 If you're reading this article, you've probably been considering increasing the square footage of your home for some time. Maybe it is something you considered from the moment you bought the house, or perhaps some recent changes in your family or lifestyle has you thinking it's time to take on this home improvement project.
Whatever the reason, it is important to understand what's needed before giving your home improvement vision the official green-light. Read on to get useful advice on when it's time to decide on doing a home addition, the average costs of doing one, and how to plan effectively to get it done the right way.
What to consider when adding onto a house
There are a variety of things to consider when adding onto a home, ranging from personal concerns to costs and project feasibility (that is, is the project doable in your specific area).
With personal concerns, you should first think about the core reason you need the addition. Is it because you need a room to work privately away from family, or maybe you find yourself needing additional space to entertain family and friends more often. This will help you determine what type of space you really need, and where would be best to add that space in your home.
With costs and project feasibility, you need to consider the average costs of increasing square footage in your area, including permit costs, the costs of hiring professionals (like a contractor or architect), and other "hidden" expenses. You also need to think about zoning requirements and whether the type of addition you want can or even should be built for your home.
Is it worth it to add square footage?
Increasing square footage can add value to your home. Adding just 1,000 square feet has been shown to potentially increase the sale price of a home by at least 30%. But, there are other reasons besides improving monetary value for adding square footage to your home.
For example, maybe you are looking for an improved quality of life because your family is expanding and you need the space. Or maybe you need a private area to just relax and wind down from daily stressors.
Whatever the reason, if you've been thinking about adding square footage to your home, it is likely because it would mean some improvement to your level of happiness and comfort in your own home.
When is it better to add on versus moving?
When considering upgrading to a bigger space, it may seem like a difficult choice to choose between adding versus moving. There are pros and cons to each option, so here are a few things to think about.
Financially, remodeling your existing home increases its value, and you basically recover most (about 60 to 80%) of your investment over time. In addition, if you are generally happy with your home, love your neighborhood and school zone, have decent commute times to important areas (like your workplace) and have room to expand, remodeling may be a better option than moving.
If you are not happy with your home, neighborhood or general location, and you cannot physically expand in a way that would make sense, then maybe it is best to consider moving as an option. Do keep in mind the fees involved with moving, including paying the realtor, mortgage transfer fees, and the expenses with moving your family to a new place (temporary lodging, movers expenses, redecorating, etc.)
Ultimately, it is an individual family decision whether moving or renovating would be a better option.
Does increasing square footage increase home value?
As mentioned before, increasing square footage does increase the value of your home. The price of a home is calculated often by the cost per square foot. So an increase in square footage is likely to increase your home value. But not all home additions are created equal, as some bring exponentially more value per square footage than others.
What home additions add the most value?
Certain home additions add more value than others. Two of the most valuable additions to a home include expanding a kitchen or bathroom. Remodeling those areas for a modern look and to create more space and appeal is a major selling point for homebuyers. Other projects that add a lot of value include expanding decks and outdoor spaces.
How much does it cost to increase square footage?
Home additions can cost between $80 to $200 per square footage. Using these rates, it can cost anywhere from 80K to 200K to add 1000 square feet to a house.
While this may seem like a lot up front, it is important to remember that a home addition, when done right, is a great investment in your home. You can recover the cost of the investment, increasing the value of your home. And sometimes a price can't be placed on the improved quality of life for your and your family.
How do builders calculate square footage?
To calculate the square footage of a room, you need to first measure the length and then the width of the room in feet. Once that's done, you multiply the length by the width to get the feet in squared units, in other words, the square footage. So for example, if you want to build a room 20 x 20 feet, your square footage would be 400 square feet.
How to estimate the cost of increasing square footage
There are a lot of things to consider when estimating the overall cost for increasing the square footage of your home. This includes the cost of a permit and meeting any zoning requirements, materials and labor costs, as well as site preparation costs. To estimate, you can either research the average costs for those items in your area or consider simply reaching out to an expert for a quote.
What is the cheapest way to add a home addition?
When adding a home addition, you have the option of adding up, out, or even down. In general, it is easier to complete unfinished spaces (such as an attic) than building up or out. When building out, a bump out addition (slightly extending a room) or sometimes even a sunroom can be cheaper than adding a regular room addition. When building up, building above existing spaces (like a garage) is often one of the easiest and cheapest options to first consider.
Is it cheaper to build up or out?
Homeowners often question which is the least expensive option, building a vertical addition, or extending horizontally. The answer is that it is often cheaper to add an addition by building up versus out. If you want to cut costs on your home addition project, and your home is structurally sound enough to support the addition, consider if it would be cheaper to find a way to build up.
Why is it cheaper to build up than out?
Building up can often be cheaper because you generally would need less material and labor to do so. You also don't need to prepare a surface by clearing or excavating prior to construction work, or lay a foundation. However, building up can be more expensive if you need to add features such as stairs to access the addition, or if you need to factor in temporary lodging costs to stay elsewhere until the construction is complete.
How much does a DIY home addition project cost?
If you have the skills and help to build your own home addition, you can save thousands of dollars in labor costs. On average, homeowners spend around 25K for a room addition. As labor costs generally make up to between 30 and 50% of overall costs, building an addition yourself could possibly save up to 12K.
However, if you aren't experienced enough to do an addition yourself, it is highly recommended that you hire a professional. Mistakes made during a home improvement project may be more costly than it's worth to risk.
How do you increase square footage?
To increase the square footage of your home in a way that also increases your home value, you should understand what is considered livable square footage. We are going to explain what this means, and provide comparisons between different ways to increase square footage.
What is considered livable square footage?
Livable square footage refers to an area in a house that can be maintained for use throughout the year. The easiest way to identify your living square footage is to look for the areas that will be heated or cooled throughout the year. These areas include bedrooms, living rooms, kitchen, bathrooms, enclosed patios, finished basements and attics, etc.
What are the different ways to increase square footage?
You have many options for increasing the square footage of your home. You can opt to complete unfinished spaces, such as an attic or a basement. You can build a room addition above your garage or build an enclosure for your patio to maximize existing footage.
Other options include increasing the size of your kitchen or expanding an existing bathroom. While these tend to be more expensive options, remember these also add high value to the price of an existing home.
You can also do cheaper bump out additions to create more room for living or dining, or other areas that would reap major benefits from small increases in footage.
Does removing a wall increase square footage?
Homeowners often wonder about removing walls since open concept areas are currently a desirable feature. Removing a wall can create more interior space and can be simple (and cheaper) to accomplish if the walls are non-load-bearing ones. So the short answer is yes, removing a wall can increase the living square footage of your home.
How to get started on increasing square footage at home
To get started on your home improvement project, it is a good idea to create a checklist of things you need to do from the very beginning. This includes brainstorming your ideas for your room addition, funding your project, and hiring the right professionals to help make your dream a reality. Also, it may be a good idea to dedicate a single binder or book (whether hardcopy or digital) to keep all your musings, papers, and project documents together.
How to start planning for increasing square footage
As mentioned above, there are quite a few things you need to consider. You need to determine exactly what type of expansion you're interested in and research the likely costs for completing your project.
You will need to consider costs beyond labor and material, such as permits, site preparation costs, getting a floor plan drafted (by an architect, for example) and any short-term lodging costs for your family depending on the extent of your plans.
You should also identify how you are going to fund the project, whether with savings, loans, credit cards, etc.
How to choose a contractor for your home improvement project
There's a lot to think about when looking to expand your home. One of the biggest pieces is hiring a competent company to help you execute your vision. When choosing a company to work with, it is a good idea to check out their website, verify that they are licensed, bonded and insured, and have good reviews from past customers.
And because every project is different, you will need to request a cost estimate from your contractor. Remember when comparing quotes between companies, cost is just part of the picture as cheaper isn't always better when it comes to home improvement projects.
If you're ready to work with a professional company in San Diego with a proven track record, contact us for expert help creating your dream home addition.