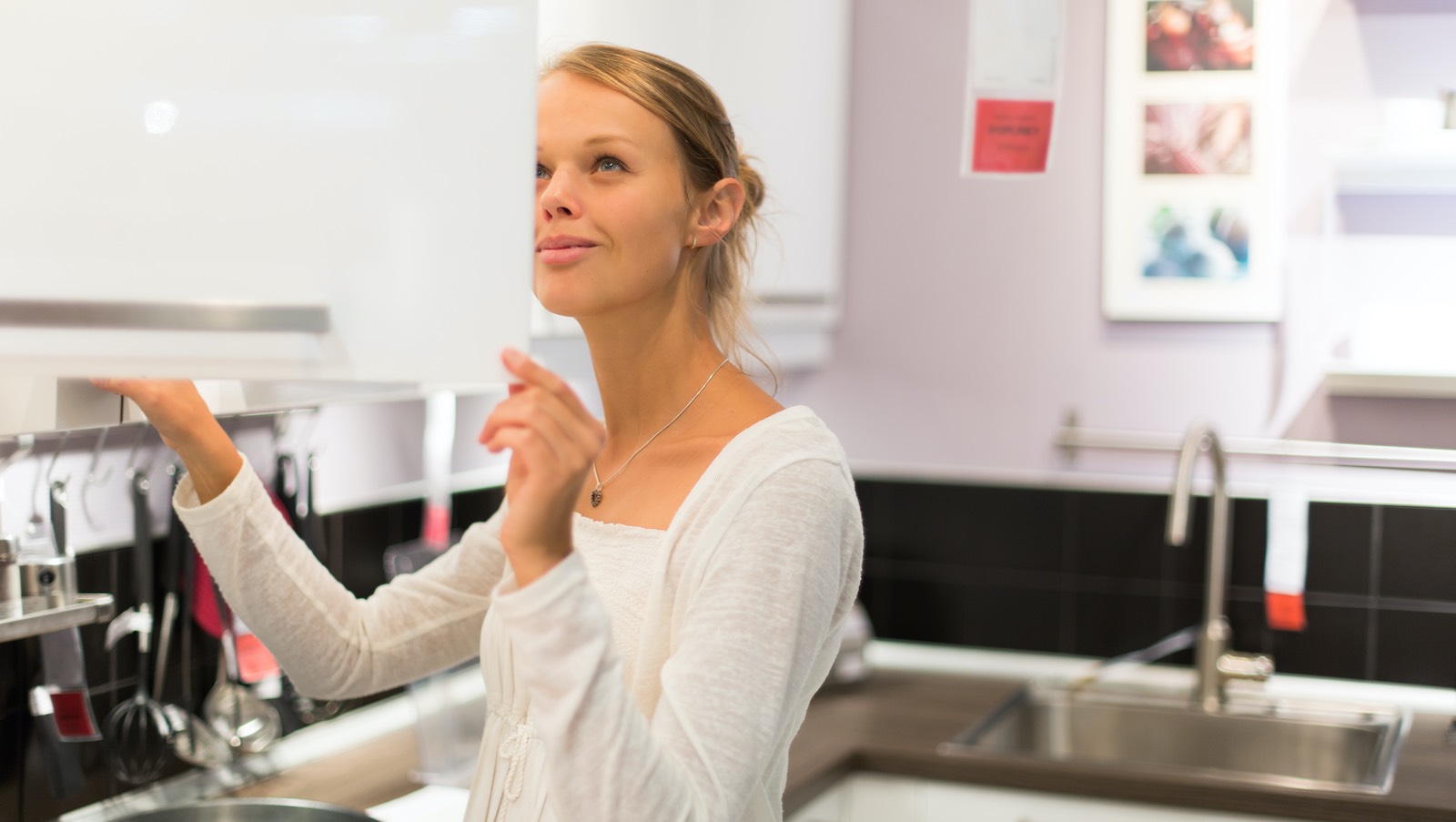 Boasting over 450 stores worldwide, IKEA has enjoyed a monumental rise in fame and has long been a global household name. With over 50 stores in the US, IKEA has become the go-to store for shoppers looking for reliability at a great price.
IKEA kitchens are a common choice. This is largely down to their practicality and modular format. However, they're not for everyone. If you can't decide whether or not to go for an IKEA kitchen, let us help you make your choice.
Is Remodeling Your Kitchen Worth it?
Kitchens are much used areas so these spaces should be as practical and enjoyable as possible. If your kitchen just isn't doing it for you, a remodel may well be the answer. Transforming your kitchen into a space that works for your needs will make it a place you enjoy rather than avoid.
Of course, any kitchen remodel requires careful planning and shouldn't be taken lightly. It's a big job. Choosing the right type and style of cabinets can make or break the design. Get it right, however, and you'll love your kitchen for years to come.
Will Remodeling Add Value?
Remodeling will certainly add value to your home. The ROI of a kitchen remodel is typically between 50-60% of the cost. For example, if your kitchen remodel costs $30,000, then you can expect to add $15,000 – $18,000 to the value of your home.
Are IKEA Cabinets a Good Choice for a Kitchen Remodel?
Before we answer this, let's talk about the budget. You will likely have already worked out what your budget is, so you will know how much you can spend on cabinets.
If your budget is high, we would recommend your cabinetry custom-made. You'll get precisely what you want while adding maximum value to your home.
If you have a mid to low budget, IKEA cabinets are an excellent choice. They have a range of budget-friendly options as well as higher-end choices. And their modular designs allow a degree of flexibility.
Why are IKEA Cabinets a Popular Choice?
IKEA offers an affordable way to have a kitchen remodel. The store has mastered how to design practical furniture that functions well but can be sold at an attractive price point. It's this magic formula that makes it so popular with people worldwide. They're easy to order, easy to fit, and look great, too.
Does IKEA Offer a Wide Variety of Design Choices?
IKEA offers a substantial range of IKEA cabinet kitchen design options that suit a variety of budgets:
SEKTION: A fully modular kitchen with the widest range of units and possibilities. You can mix and match twenty-two different styles and colors.
ENHET: A modular kitchen available with various units in grey, white, and oak effect.
KNOXHULT: A basic white kitchen that suits budget shoppers
SUNNERSTA: A light and transportable frame-based kitchen created for small spaces
Are IKEA Kitchens Stylish and Modern?
IKEA prides itself on providing modern, on-trend furniture. We'd agree that they have provided an option for most tastes, ranging range from ultra-modern, sleek cabinetry to more traditional options like the popular shaker style.
Are They Durable and Good Quality?
For the price you pay, they are surprisingly good quality. However, the most budget options KNOXHULT and SUNNERSTA will have a limited lifespan.
ENHET is the next stage up in terms of quality. It features robust cabinetry that will last. This range comes with a ten-year limited warranty, so you can be sure your kitchen will be around for at least a decade.
The most robust option is SEKTION. These are the highest quality and are super durable. They will endure until you decide to remodel again. This line is backed up with IKEA's 25-year guarantee, so it's designed to go the distance.
Are There Affordable IKEA Options?
KNOXHULT is a fantastic option for a budget IKEA kitchen renovation. The basic white cabinets don't offer much in terms of style (although you can customize them to jazz them up). However, what they lack in style, they make up for in space. You can get yourself a complete modular KNOXHULT kitchen with tons of storage, a sink, and a faucet for as little as $629. A larger kitchen setup will cost less than $1,000. It's the perfect option for people on very tight budgets.
SUNNERSTA features ultra basic metal frame units that suit tiny living spaces. These are ideal if you're living in a city apartment or need a simple kitchen for a vacation unit.
Do IKEA Kitchens Come in Pre-Assembled Pieces?
Part of the reason that IKEA kitchen remodels are so affordable is because the units do not come pre-assembled. You buy them in kits and you (or a contractor) put them together.
Thankfully, they have made assembly as simple as possible with detailed, easy-to-follow instructions. When you plan your IKEA kitchen remodel using their online planner, the software takes assembly into account and includes all the necessary parts to put it together.
If you're handy with a screwdriver, then you'll easily manage this as a DIY project. If you don't fancy tackling it yourself, you can always hire a contractor to do it for you. IKEA actually has its own installation service available, so you can purchase this when you're ready to order your kitchen.
Can You Paint or Stain the Cabinets to Match Existing Décor?
We all want to put our own individual stamp on things. Kitchen cabinets are no exception. The good news is that IKEA cabinets can be painted to match any color scheme.
Always keep in mind, however, that IKEA cabinets are not created from solid wood. Most of them consist of wood composite, which is then laminated. To successfully paint them, you first need to apply a primer specifically for laminate surfaces. Once this has dried, you can then paint them in a color of your choice.
This option is perfect if you want to include custom design elements in your IKEA kitchen cabinet ideas. You can mix your own color and pair it with some designer finishes to really make them stand out.
Can IKEA Cabinets be Customized With Various Features?
IKEA cabinets don't come with handles or knobs installed. Instead, you are required to buy them separately, drill the necessary holes, and install them yourself. The beauty of this is that you can get creative and choose something that really compliments or contrasts the design. Of course, IKEA has its own range of knobs and handles, but you can also go off-piste and buy them elsewhere.
Additionally, IKEA also has a whole host of features for the inside of the cabinets. With special lighting, clever storage solutions, and other fun elements, you can maximize the space within and ensure that they are aesthetically pleasing for your environment.
Is it Easy to Replace Parts?
Unlike a custom kitchen, IKEA makes replacing elements extremely easy. Everything from a cupboard door to a hinge is available to purchase individually. That means you'll easily – and cheaply – be able to replace something if it breaks. You can even order online and have parts delivered.
Do IKEA Kitchens Come With a Warranty?
Depending on what you buy, you may have a warranty:
SEKTION: 25-year limited warranty
ENHET: 10-year limited warranty
KNOXHULT: No warranty
SUNNERSTA: No warranty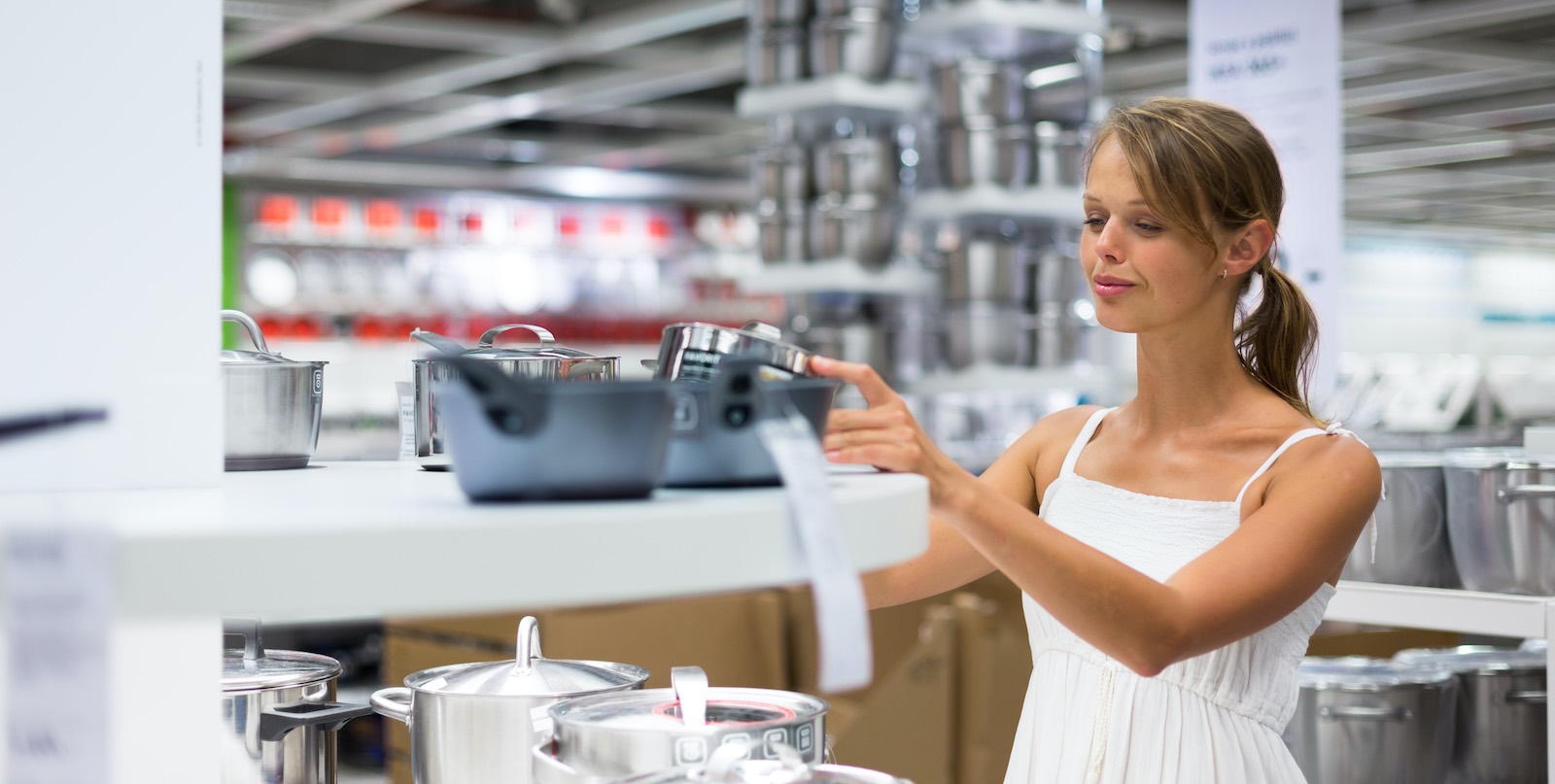 What are the Downsides to Using IKEA Cabinets?
Of course, as good as IKEA units are, they're not for everyone. Here's why you might want to consider other brands:
IKEA kitchens are very popular, so they may not be so good if you want to stand out
You are expected to plan the layout yourself; if you want expert advice, you won't find it at IKEA
Although long-lasting, it's likely not as durable as a custom, solid wood option
Many people are put off having to organize their own assembly
IKEA can have lengthy delivery times
Are They as Sturdy as Other Brands?
As far as mass-produced kitchen options go, IKEA stands up to its competitors in terms of sturdiness. However, it doesn't compare to a custom-built kitchen from a specialist designer. Solid wood wins hands down in terms of sturdiness, and IKEA doesn't offer this.
Do They Offer a Variety of Color Choices?
While there are some color options, classic white is the dominant color. Don't expect anything much beyond some grays, greens, and blues. There are also some wood-effect options thrown in for good measure.
What you won't find is an IKEA kitchen cabinets design that is too "out there" or quirky. The cabinet color options are fairly neutral and muted, making them compatible with most décor choices.
Are They Easy to Install?
IKEA renovation can be easy if you are prepared to be patient and precisely follow instructions. An IKEA remodel, while not difficult, can be frustrating for people that aren't good with DIY.
Do They Work for Non-Standard Kitchen Designs?
IKEA's modular designs are incredibly versatile, but they work off the basis that everything is at a right-angle and standard sized. If you live in a period property with unconventional-shaped rooms and walls that are not perfectly flat, IKEA may not be a good option for you. Additionally, if you're looking for something bespoke, you won't find it at IKEA.
What is Ordering, Delivery, & Customer Service Like?
Ordering at IKEA is super simple. Design your kitchen online, enter the store to get it validated, then pay for it.
IKEA is not renowned for its speedy delivery times. In the wake of Covid and at the time of writing this article, IKEA is still experiencing delays for goods and materials, which can have a knock-on effect on delivery times. It's best to check with your local store to see their current situation.
Note IKEA may not be up to par with its customer service. It can sometimes be challenging to get resolutions to problems. Bear this in mind before you decide to go with them for your kitchen remodel.
How Can Your Contractor Help With IKEA Cabinets?
With IKEA kitchen remodeling being such a popular option, you can pretty much guarantee that your contractor has had plenty of experience assembling them before. They'll be able to properly assemble your kitchen in double-quick time, saving you the effort. You may even find your contractor is prepared to help you out with the design part of the process.
How Much do Contractors Charge to Install Them?
A good rule of thumb is to expect to pay around 50% of what the kitchen cost for installation. So, if your kitchen costs $5,000, it may cost $2,500 or more to have it professionally installed.
How Long Does an Installation Take?
An IKEA remodel kitchen installation will take a professional contractor around 2-3 days to complete. They can assemble and fit approximately ten cabinets within an eight-hour period.
If you're doing it yourself, you can expect to be a lot slower. Double the amount of time. Account for 4-6 days to get the job done.
In conclusion, IKEA kitchens are popular for the right reasons. They're affordable, stylish, and durable. Even those on the tightest budgets will be able to find an IKEA kitchen option that works for them. On the other hand, if you want a bespoke option or do not have to worry about installation, then you're better off looking at custom options.
Contact us today to talk about options, pricing and timing for your kitchen remodel.