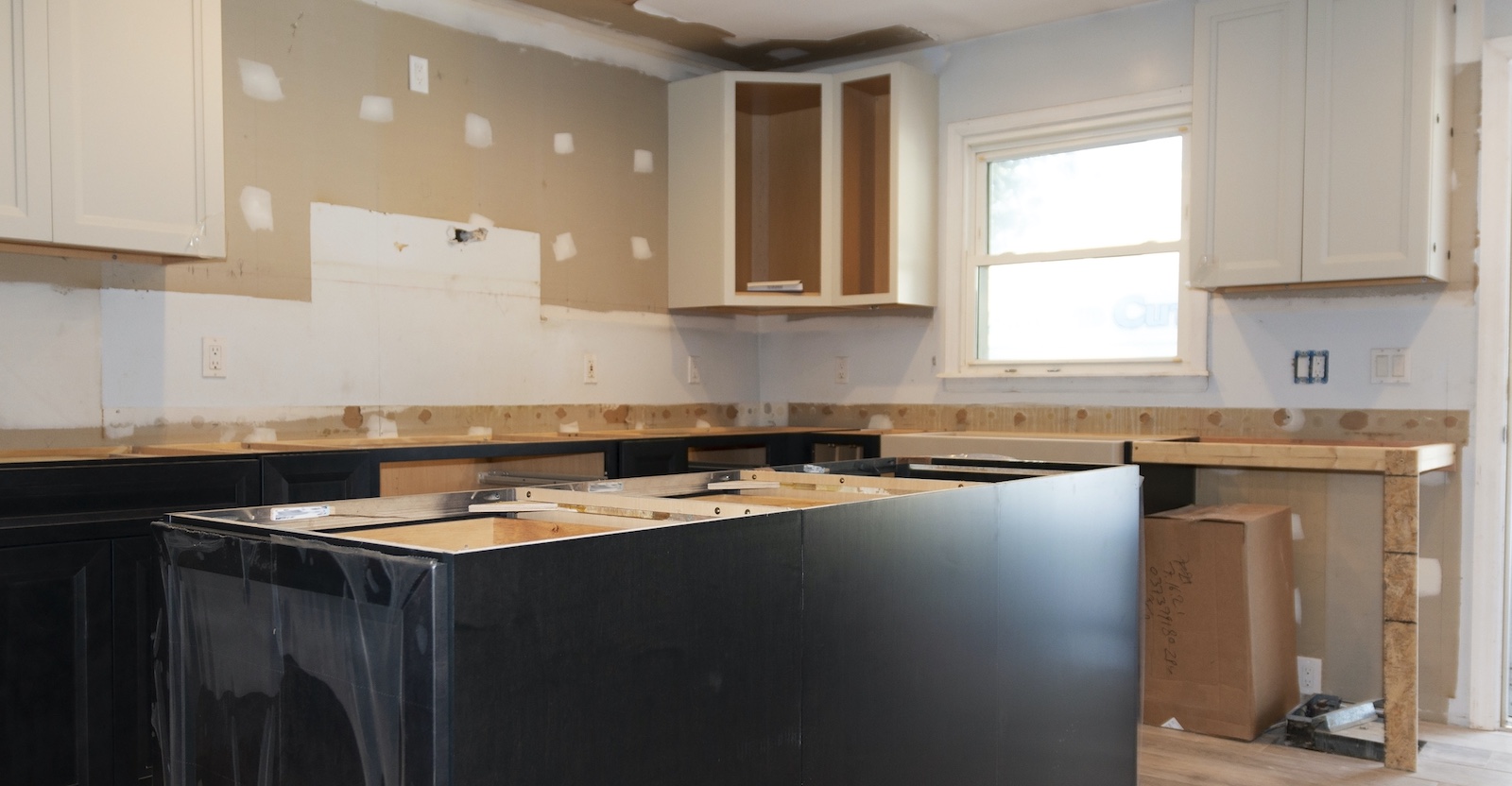 Home remodels come in all shapes and sizes. The most ambitious projects involve an element of construction. Whether you're planning to add on extra space or reshuffle the walls within your home, it is not a decision to take lightly and requires careful planning.
Getting the construction element of your remodel project wrong can cost a lot of money. In the worst-case scenario, it can cause irreparable damage to your home. However, getting it right will give your home a new lease of life and allow you to enjoy the improved space for many years to come. So, before you start, tread lightly and follow these tips to get it right.
1. Plan, Plan, Then Plan Again
We cannot stress enough how crucial the planning stage is. Going into a construction project all gung-ho without sufficient planning is going to cause you no end of headaches. The first stage of planning should involve:
Drawing up your dream space, here are some questions to ask yourselves:
Do you want an extra room? An open-plan living space? How does it need to function? Get it down on paper and sketch the layout.
What materials are you going to need?
Will you do any of the work yourself?
Determine your budget. How much are you willing to spend on this project?
What's your timeline? When do you need this to be completed?
What are you going to do when the construction is going on? Will you tough it out or stay elsewhere?
2. Consult the Experts
Now take your rough plans and talk to the experts. For large-scale projects, you're going to need an architect. If you're shuffling walls or want minor construction, you can head straight to the building constructor. These people know their stuff and will be able to tell you whether or not it is feasible.
Some stumbling blocks could be:
If one of the walls you want to work on is load-bearing.
If plumbing and electrical systems need to be rerouted.
If there are any other obstacles that could pose an issue during the construction.
Work with your expert to overcome any issues and create a professionally backed, workable design that you like.
3. Get Your Permits in Order
All states have rules and regulations when it comes to construction. You will most likely need a building permit, so head down to your local government building to get one. They can take a few months to be issued, so be sure to factor this into your timeline.
Be aware that there may be restrictions on construction. It depends on the area and type of property you live in. Therefore, check this out before you start any kind of remodel.
4. Order Materials in Advance
You may be required to order your materials ready for when the contractors arrive. Considering the number of material shortages at the moment; it would be wise to order what you need well in advance of the project. If you do this, you are far less likely to experience a delay when work is going on.
5. Line up Your Contractors
Everything during a construction remodel has to happen in sequence. To avoid any hold-ups, book in your contractors, such as a plumber, electrician, painter, decorator, etc. Your construction contractor will likely have their preferred network of contractors, so it's always a good idea to ask them who they recommend. They may even do the job of booking them in for you.
6.Plan for the Unforeseen
All projects experience some kind of hitch at one point, and construction projects are no exception. Sick contractors, broken materials, bad weather, or uncovering an issue in the home are all reasons that your project might get delayed.
Unfortunately, delays and problems also tend to cost money. Therefore, it's a sound idea to portion part of your budget away for such incidents. Add some flexibility to your timeline, too, and expect that the project may not be finished by the original deadline.
7. Protect Your Home
Construction remodels are messy and dirty. Expect a large amount of debris and dust to find their way into other areas of your home. It's not really up to your construction contractor to deal with the other parts of your home. Protect them.
Hang plastic sheeting across doorways to stop dirt from getting through.
Place dust covers over furniture.
Remove all furniture, ornaments, and other objects from the area where the construction is happening. You can put them in another area of the house or place them in temporary storage.
Establish clear areas where the contractors can and can't go. Ensure they have access to a restroom though.
8. Be Comfortable During the Project
We mentioned this during the planning stage; however, it's an area that many individuals overlook. Where you stay during the construction phase is really important, especially if you want to be comfortable.
We don't recommend toughing it out and staying in your home for a number of reasons:
Construction sites are dirty and dangerous, particularly if you have pets or kids.
Often, systems like plumbing, electrical, and heating, and cooling have to be shut down while work goes on.
Your home is going to be in complete disarray. Unless you enjoy climbing over furniture to get to the restroom, it's best avoided.
Most people stay with family or friends while the work is going on. In a pinch, you can stay in a hotel.
9. Inspect Thoroughly
When work is complete, go around with your construction contractor to inspect it thoroughly. If you spot any issues, they are still under contract and will be required to put them right at no extra cost.
Sticking to these tips will keep your construction project enjoyable rather than a big headache. What do you plan to remodel in 2022?  Get in touch today!